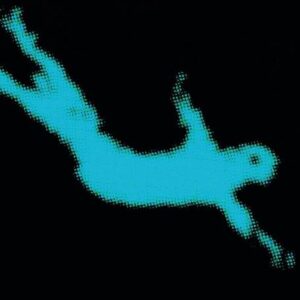 Montréal's RATIONAL YOUTH were founded in 1980 by synth enthusiasts Tracy Howe and Bill Vorn.
Along with PSYCHE and MEN WITHOUT HATS, they were among the trailblazers for electronic music in Canada, a country that has more recently produced acclaimed acts such as GRIMES, PURITY RING, AUSTRA, TR/ST, ELECTRIC YOUTH and LOLA DUTRONIC. Vorn had a Roland System 100M while Howe used equations to programme sequencers. Later joined by Kevin Komoda, RATIONAL YOUTH quickly made an impression and supported OMD at Auditorium Le Plateau in March 1982.
Shortly after, the trio released 'Cold War Night Life', possibly the first ever Canadian synthpop album. A big seller in their home country despite being an independent release on YUL Records, it was later to be a cult favourite in Sweden where its influence was readily felt in their modern domestic electronic scene.
Indeed, the 1997 RATIONAL YOUTH reunion concert with Howe and Vorn took place in Lund, Sweden.
Now Cold War Night Life, the online magazine of electronic music and culture, has curated 'Heresy: A Tribute To RATIONAL YOUTH', a collection of the Canadian synth pioneers' best-known songs, interpreted by artists from the UK, Sweden, Australia, Norway, Germany and Canada.
Going against the trend of Spotify and downloads, the package is gathered on two vinyl LPs and a 12 inch EP, all contained in a trifold sleeve, plus two accompanying CDs mirroring the vinyl, reflecting Cold War Night Life's philosophy that "albums are to be touched, read and heard".
The 12 inch EP features a brand new track 'This Side Of The Border' from RATIONAL YOUTH themselves. Now comprising of Tracy Howe and his wife Gaenor, it is classic RY featuring Howe's characteristically direct, overwrought lyricism but with added midlife angst. The track itself premiered earlier in the year on the comeback six song mini-album 'Future Past Tense' released by Artoffact Records.
Perhaps not surprisingly, one of the highlights from 'Heresy' is PSYCHE's take on 'Ring The Bells' from the 'Cold War Night Life' debut. The clattering 808 beat and elegantly haunting sweeps combined with Darrin Huss' mournful vocal provide an atmospheric reworking that betters the original. It is also a recording that reflects the decades long kinship between RATIONAL YOUTH and PSYCHE.
Meanwhile on two further songs from 'Cold War Night Life', Sweden's JOHAN BAECKSTRÖM acquits himself well with a blippy version of 'Saturdays In Silesia' in the vein of ERASURE while MACHINISTA don't disappoint on a meaty 'City of Night', applying their enjoyable template of THE CURE gone synthpop with a rock 'n' roll edge.
Speaking of rock, PROJECT GRUDGE do exactly as their moniker suggests on 'Beware The Fly', while ROSSETTI'S COMPASS expands on the JOY DIVISION doom pop of 'Coboloid Race' by adding a more prominent, metronomic beat in splendid 'Isolation'.
KORD featuring the vocals of Annie Gylling provide some ADULT. entertainment while 'Dancing On The Berlin Wall', although the arrangement itself isn't that radically different from RATIONAL YOUTH's.
Although the collection is dominated by songs from 'Cold War Night Life', other tunes in RATIONAL YOUTH's catalogue are represented. Swedish synth project DEN DÄR KILLEN offer a frantically paced 'In Your Eyes' from 1985's 'Heredity', but the excellent arrangement is perhaps marred by some ambitious amateurism in the vocal department. TECHNOMANCER join forces with ANGST POP for 'I've Got A Sister In The Navy' which appropriately sounds very 'Top Gun', while PROCEDURE's 'Close To Nature (No TDM Mix)' acts as a squelchy dystopian instrumental interlude.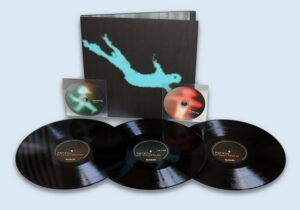 However 'Heresy: A Tribute To RATIONAL YOUTH' does suffer from track duplication, with TOUCHING THE VOID doing 'Ring The Bells', CANDIDE also performing 'City of Night' and INDEPENDENT STATE attempting 'Beware The Fly'; all are subsequently overshadowed by PYSCHE, MACHINISTA and PROJECT GRUDGE respectively and although RATIONAL YOUTH have a small catalogue, this repeating of songs is unnecessary in hindsight.
That aside, what this tribute album successfully does is reacquaint electronic music enthusiasts to the catalogue of RATIONAL YOUTH. Time has been kind to their work and it certainly deserves reappraisal. So, anyone fancy a 'Holiday In Bangkok'?
---
'Heresy: A Tribute To RATIONAL YOUTH' is released by Cold War Night Life as a triple vinyl + double CD set, available from http://www.stormingthebase.com/various-heresy-a-tribute-to-rational-youth-3lp-vinyl-2cd/
http://www.coldwarnightlife.com
---
Text by Chi Ming Lai
20th August 2016