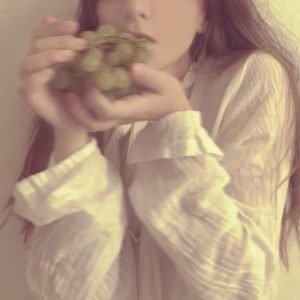 There's a group of female artists out there, who are doing it for the girls and SARAH P. is certainly one of them.
Sarah Anna Psalti-Helbig started her love affair with music, while studying drama, by fronting the critically acclaimed Greek act KEEP SHELLY IN ATHENS for four years.
Looking for more opportunities, she moved to Berlin where her solo career took off with a bang around the release of a rather mature and deep LP 'Who Am I'.
This winter sees her returning Greek goddess style with a five song EP borrowing its name from Greek mythology. 'Maenads'
are female followers of Dionysus, the god of theatre, fertility and wine and SARAH P. feels united with her Hellenic heritage and describes the release as a true representation of herself.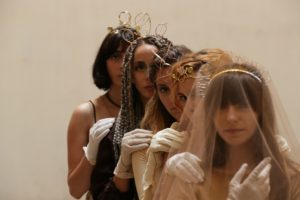 "This record is the link between my previous work and what's coming" she said, "Free symbolised my rebirth as an artist, Who Am I helped me discover different music paths and Maenads is representing 100% me, both musically and as an individual. I'm not big on classifying my music in genres, because I believe that this process is taking away from the magic of listening. I think that Maenads is way more accessible than my previous work, yet mysterious and uncommon."
Indeed the opening 'Sappho's Leap' borrows from traditional Greek poetry, and acts as a prelude to breathy 'Mneme', with whispered words and sparse guitar, seeing SARAH P. creating an amalgamation between KATE BUSH and BJÖRK vocally, while the musicality of this track hovers between dream pop and alternative, all wrapped in an unlaboured and carefree lullaby; a lullaby where the voice vixen channels her inner Robert Smith.
The need to rely on oneself is expressed in the foxy 'Lotus Eaters', which tunefully continues the echoes of THE CURE meeting THE PIXIES; the voice is edgy and sweet with an undertone of seduction. We mustn't sleep, we must open our minds and make the change.
"We can't undo our history, but we can learn from it and shape our future" is the message relayed in 'Cybele's Dream', which is a serious tale of SARAH P.'s own heritage told by her ancestors.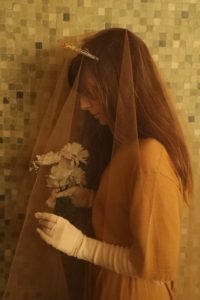 The artist calls for a greater consideration of the burning issue of refugees over an easy listening piece, reminiscent of TEARS FOR FEARS.
The closing eponymous track changes the tempo and direction, appearing to be more of a dance tune, celebrating the beauty and fun of Athens, MARNIE style.
More accessible than her previous provisions? Perhaps. Different? Hell, yes! One thing is for certain; SARAH P. is ever evolving and is on the right track, creating genre of her own and refusing to be categorised and labelled. The creation of music is a fluid process and no boundaries are required.
---
'Maenads'
is released by EraseRestart Records via the usual digital outlets at http://smarturl.it/sarahpmaenads
https://www.facebook.com/sarahpofficial/
https://twitter.com/sarahpofficial
https://www.instagram.com/sarahpofficial/
https://www.amour-records.com/sarah-p
https://open.spotify.com/album/5iaaDv6Oydcr40h7GKPzrQ
---
Text by Monika Izabela Trigwell
Photos by George Geranios
14th December 2018