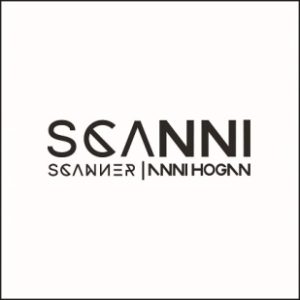 Electronic producer SCANNER (aka ROBIN RIMBAUD) and pianist / arranger ANNI HOGAN are individually known for their experimental works sampling radio / mobile phone transmissions and being a part of MARC & THE MAMBAS respectively.
Unsettling the listener can often be a no-brainer, anything too far musically or sonically removed from the standard song format can feel alien and unnerving.
While the low frequency, extended drones of doom rockers SUNN O))) and the noise / frequency experiments of PAN SONIC are calculated to challenge, the opening track on 'Scanni' feels disturbing but in a FAR more subversive way. 'A Life Well Lived' feels like a mash-up of two different songs in two different keys, yet playfully welded together to test the listener, creating a tension which is not entirely pleasurable. Initially the song is the musical equivalent having nails dragged down a blackboard, but after repeated listens the track eventually sinks in and makes sense in a twisted way.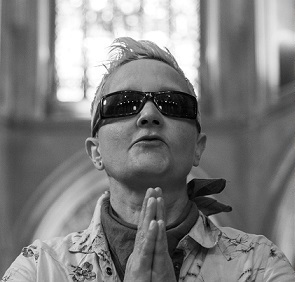 Thankfully the rest of the album follows a more musical path and the use of different vocalists (including KRAFTWERK legend WOLFGANG FLÜR) gives 'Scanni' an organic / electro-acoustic MASSIVE ATTACK feel. 'Future' has a house vibe to it, with a hypnotic drum machine and live bass groove with piano / horns overlaid with soulful vocals provided by JENNIFER JOHN.
'Mine Was Full of Tears' with its moody piano initially recalls THOMAS DOLBY's cover of 'I Scare Myself', whilst 'Carelessly' featuring ex-SWANS vocalist Jarboe evokes the latter work of TALK TALK, all suggested space and atmospherics.
By track number five 'Glorious', the musical manifesto of 'Scanni' is well and truly laid bare… this is a late-night listening album, and it is one for quiet retrospection. The use of electronics is sparing throughout, a few well-chosen loops and textures here and there…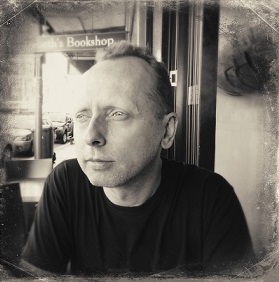 'Cinecittà (Feel Everything)' (again featuring Jarboe) is a sensual percussion free piece, with ethereal VANGELIS style synthetics.
The track 'Golden Light' featuring the spoken words of WOLFGANG FLÜR feels far more at home here than it did on the former Kling Klang resident's recent compilation and only the toe-curling lyrics of final track 'With You in My Life' feel out of place (sample lyric "babies don't cry anymore with you in my life") in the context of the overall work.
This is a brave and beautifully produced album that despite its opening curveball, does something that many works fail to achieve these days… it sucks you in and transports you to another time and space entirely.
Whether the album will be high profile enough to gain a nod in this year's Mercury Music Prize awards is debatable, but regardless, 'Scanni' deserves recognition as a triumph of creative / artistic freedom over the desire for commercial success and will undoubtedly become a firm favourite with followers of both artists.
---
'Scanni' is released by Cherry Red Records on 26th February 2016 as a CD and download
https://www.facebook.com/AnniHoganOfficial/
---
Text by Paul Boddy
22nd February 2016