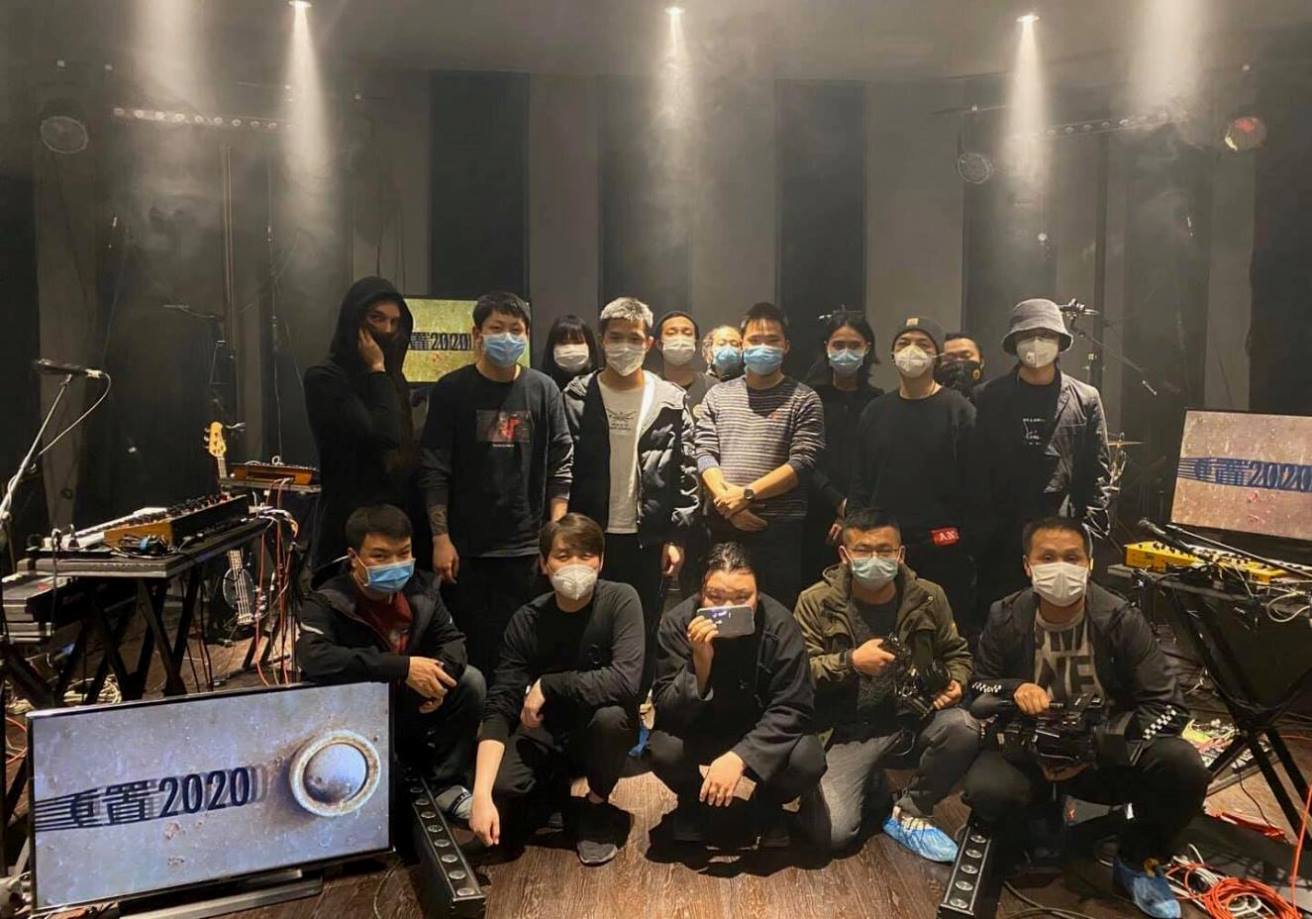 With the release of their excellent breakthrough album 'Fragment' on MFS in Autumn 2018, STOLEN solidified their position leading the new generation of Chinese artists combining East and West.
'Fragment' was produced by Mark Reeder and Micha Adam in Berlin. Their Sinomatic techno-rock sound impressed NEW ORDER enough to invite the Chengdu sextet to open for them in Europe during Autumn 2919.
STOLEN were due to open for NEW ORDER again in Spring 2020 in Japan but with the escalating corona crisis, these dates along with an extensive tour of China were cancelled and the band was forced into lockdown for over six weeks.
After the restrictions were lifted in China, the moment that the band were allowed to go out, they immediately went to their practice studio and performed an live internet lockdown gig, in solidarity with all those people still in lockdown, or at worst, facing the prospect of one.
Led by the growly vocal presence of Liang Yi, songs from the NEW ORDER support set like the KRAFTWERK inspired 'Why We Chose to Die in Berlin', the mighty PINK FLOYD gone Techno of 'Turn Black', the buzzy extended jam of 'The Loop Sin' and the band's hypnotic signature tune 'Chaos' were performed.
Other tracks featured included the poignant electro-metal rush of 'Why We Follow?' and the Middle Eastern flavoured 'Aamir' from their debut record 'Loop' which may appeal to modern day Numanoids. But proceedings were emotively concluded with the haunting Eno-esque 'Drown With Me'.
The hour long set was broadcast live on 16th March 2020 and attracted over 200,000 viewers worldwide on social media. With virtually the whole world now in a state of isolation, this show has now been made available for all to stream via YouTube. Capturing aspects of the exhilarating audio-visual nature of their live presentation, it acts as a fine introduction to those who are curious about STOLEN.
With 2020 being the 40th anniversary of his passing, the late Ian Curtis of JOY DIVISION eerily captured the current situation in the lyrics of 'Isolation': "In fear every day, every evening – He calls her aloud from above – Carefully watched for a reason – Painstaking devotion and love – Surrendered to self preservation from others who care for themselves – A blindness that touches perfection but hurts just like anything else"
Stay safe everyone ??
---
'Fragment' is released by MFS as a double vinyl LP, available from https://mfsberlin.com/
Digital formats available now direct via https://stolenmusic.bandcamp.com/album/fragment
https://www.facebook.com/STOLENfromChina/
https://www.instagram.com/stolen_official/
---
Text by Chi Ming Lai
29th March 2020