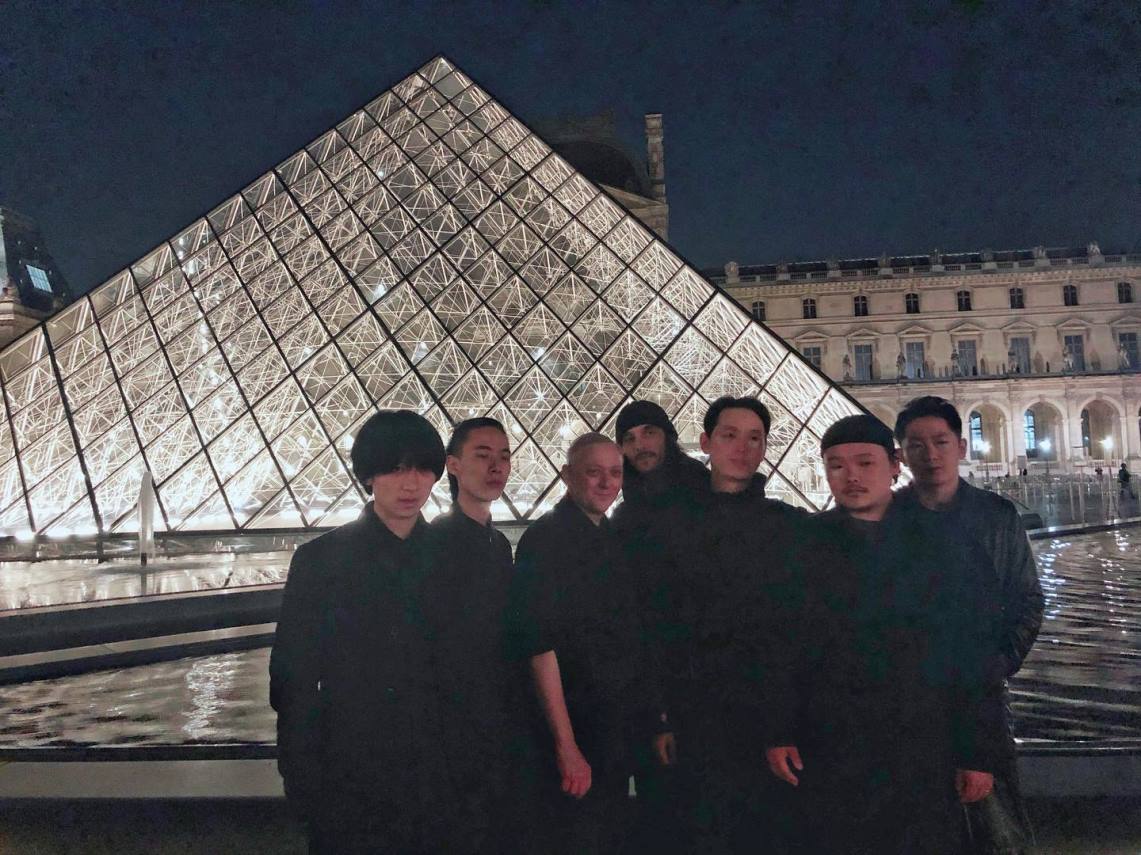 Szechuan six-piece STOLEN are part of a new generation of Chinese artists combining East and West.
Following on from FIFI RONG guesting with YELLO and Re-TROS supporting DEPECHE MODE, STOLEN undertaking a prestigious six date European tour opening for NEW ORDER has possibly been the most important moment for Chinese pop music in the 21st Century yet.
With influences such as JOY DIVISION, PORTISHEAD, BLUR, MASSIVE ATTACK, KRAFTWERK, NEW ORDER, RADIOHEAD and APHEX TWIN, they released their excellent breakthrough album 'Fragment'
on MFS in Autumn 2018. Recorded and produced by Mark Reeder and Micha Adam in Berlin, their Sinomatic techno-rock sound has been exemplified by songs such as 'Chaos', 'Turn Black', 'Why We Chose To Die In Berlin' and 'Copyshop'.
Liang Yi, the growly charismatic lead singer of STOLEN said in 2018: "It is our basic principle to try and separate our sound from other music. We can let others hear our influence, but we don't want to become a 'copy shop' ourselves! We are trying to inspire others to join us and create our own Sino-sound."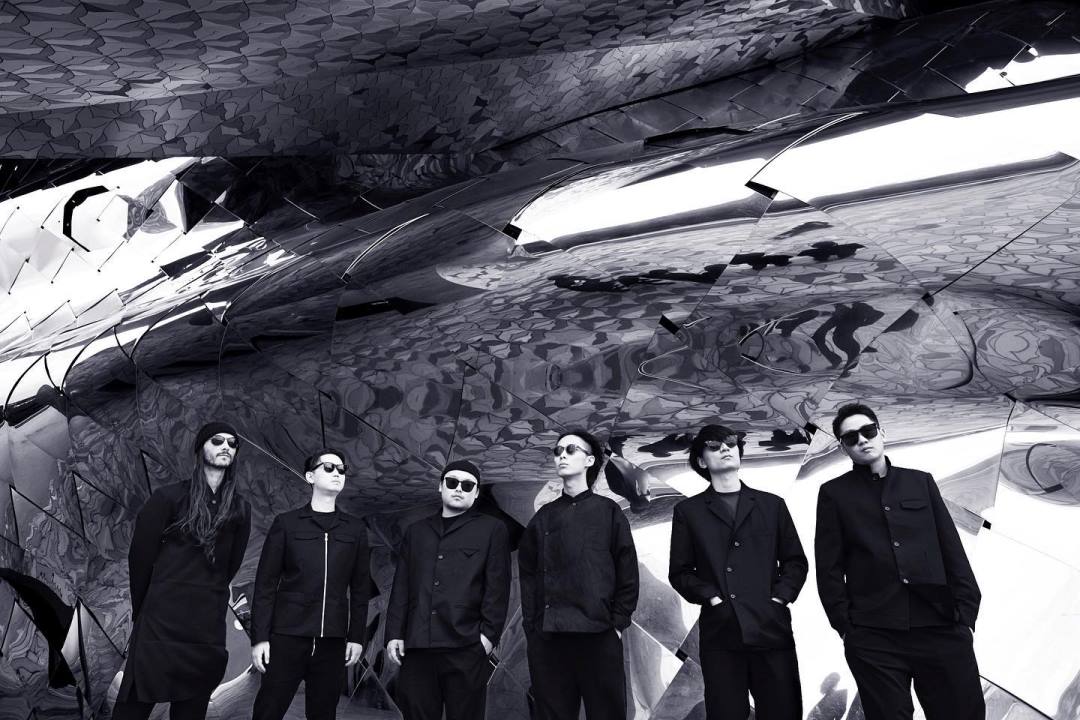 Capturing the nature of modern China, where traditional values can clash with mass industrialisation and capital growth, aspiration has always been part of the ethnic psyche.
And while STOLEN have successfully toured and played festivals in their homeland, they had ambitions to take their music to Europe.
Bernard Sumner had already declared his enthusiasm for them on the NEW ORDER website in 2018: "STOLEN are a young Chinese electronic band trying to carve out their own unique sound in a sometimes overwhelming environment of commercial 'junk music'. I think this is a brave new album from STOLEN and I commend their efforts to shape the future sound of China."
"The tour came together after Bernard asked me if I thought STOLEN would be interested in supporting NEW ORDER in Berlin." remembered Mark Reeder, "I immediately said yes, without hesitation. A few months previously, I had been on a trip to Gdansk with Bernard and told him I had just finished producing an album by a young Chinese band called STOLEN, and that I was preparing to release it on my freshly rejuvenated MFS label".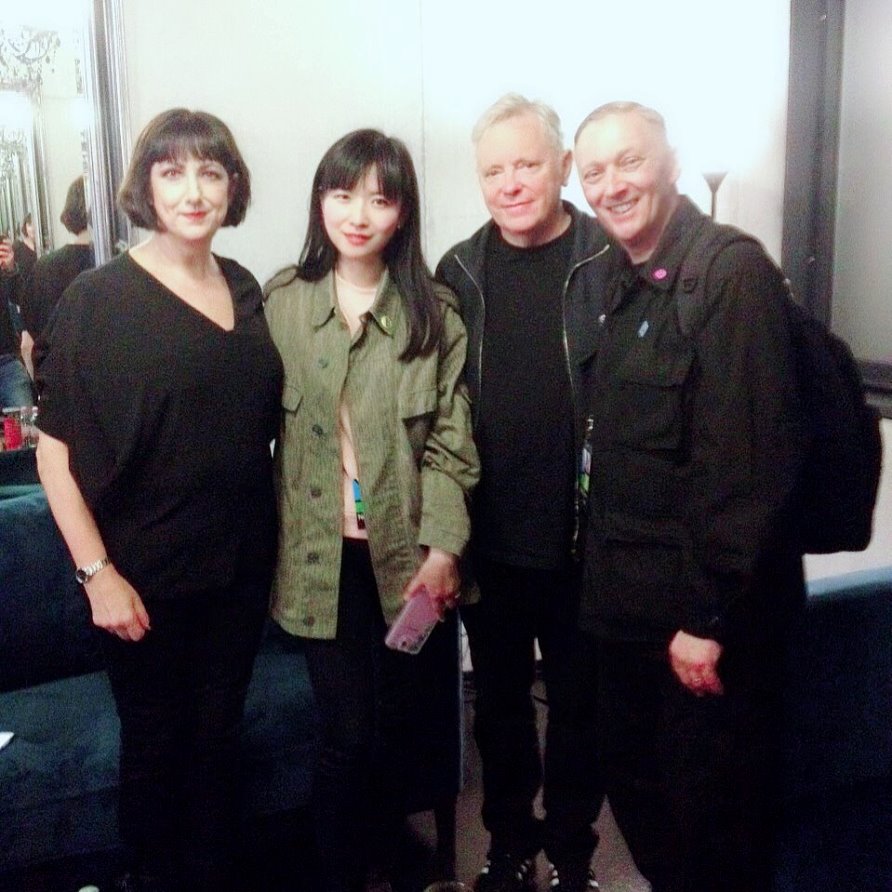 For Reeder who had introduced electronic dance music to Sumner and ultimately influenced the direction of the band that was once JOY DIVISION, the NEW ORDER front man was curious, especially about their working-class background and the obstacles that a band still has to overcome in China. "So we spent the best part of our trip talking about how STOLEN were the spearhead of an evolving new underground music scene in China and listening to their album 'Fragment'" Reeder recalled, "I think he asked if they wanted to support NEW ORDER in Berlin because he knew himself what it was like to be in their position".
But then about an hour later, NEW ORDER's manager asked Reeder, who was now also acting as STOLEN's European manager, that if STOLEN were going coming to Berlin for one gig, would they be interested in supporting NEW ORDER on the entire European tour? It was an offer that Reeder, who had supported NEW ORDER himself as part of SHARK VEGAS in 1984, could not refuse…
"I was preparing dinner in the kitchen when I got the news from Mark called and told me" said Liang Yi, "it didn't register at first. Then I suddenly realised what it all meant. Once I told everybody in the band, our whole team had a sleepless night, we were so excited! The idea that we would be playing with the band who have been our constant companion in our Walkman or CD players, we just couldn't believe it. We will be opening for them! It was something each of us had always secretly dreamt of, but we never really thought it would ever be possible."
But back in China, things were not so straightforward for STOLEN in their preparations; "It was probably nerves in most cases" Liang Yi confirmed, "We had some problems in work habits and communication, but we managed to solve them."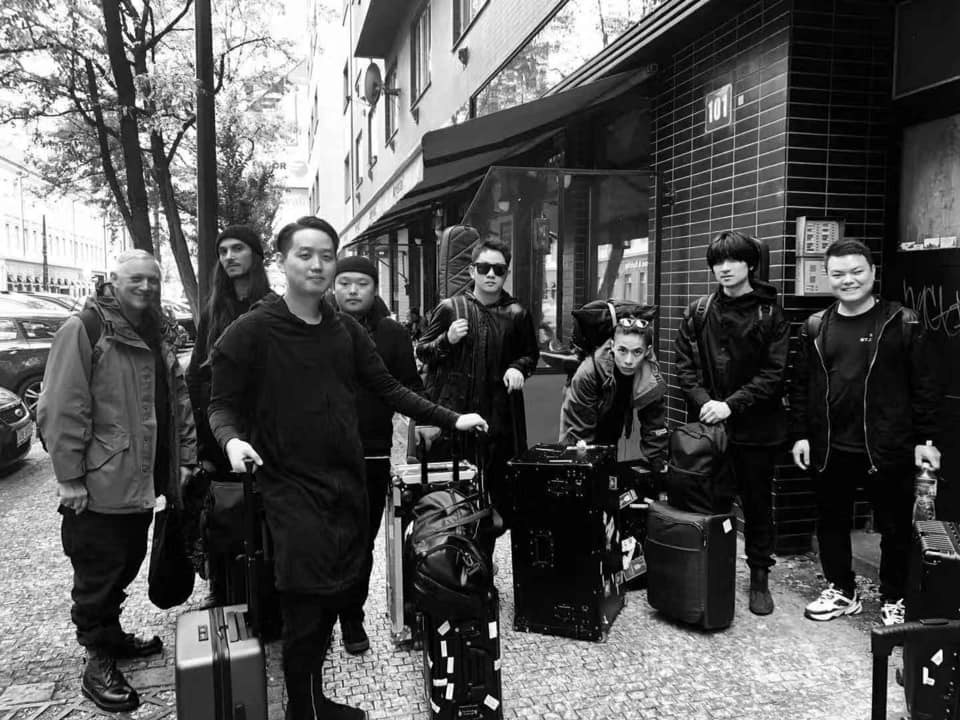 It was here that Reeder's experience came to the fore as although STOLEN wanted to make as best an impression as possible, there were the practicalities of being a support act from another continent that was only a cog in a much bigger operation. "Mark told us to practice setting up our stuff and taking it down, as well as performing the songs, because we had a short time limit between bands." said Liang Yi, "So, by the time we came to play on stage I think we were a very well-oiled machine."
While being their mentor, Reeder still had the important balance of allowing the band to maintain their artistic integrity: "I asked the band to decide which songs they wanted to play. I told them to think it over carefully though, because this could be their one and only opportunity to make a positive impression to a Western audience. Once they had decided which songs they wanted to play, my only suggestion was to swap the position of one of the songs."
"We chose the songs which we knew always received the most excited or positive reaction from our fans when we are performing in China" Liang Yi added, "We wanted to see if European audiences would also dance or move to our music just like Chinese audiences do…"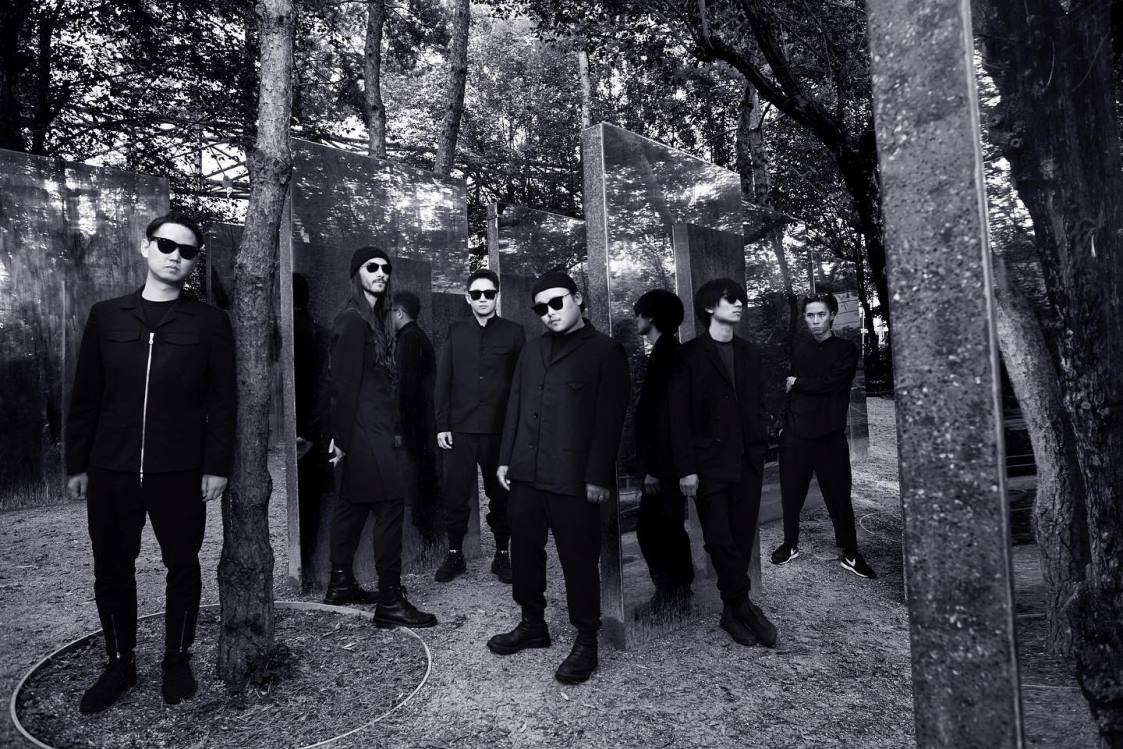 As the tour headed towards its opening night in Prague, there were the usual tour nerves and tensions, not just for STOLEN but for NEW ORDER too.
"At the start of the tour, everyone was tense", Reeder observed, "It was NEW ORDER's first gig in Prague, just as much as it was STOLEN's. So, everyone who was there, actually saw a small piece of music history."
Liang Yi could not hide his excitement about the reality that was unfolding: "We were really moved when we arrived at the huge Prague venue and heard the first notes of 'Atmosphere' during the sound check. It was such a thrill for us to finally see NEW ORDER perform live too. It was really a dream come true. At the same time, we felt very nervous. We were going to have to face a bigger stage and thousands of hardcore NEW ORDER fans, all who have grown up with the history of modern rock music. It was a huge challenge for us."
Not everyone had been positive about the opportunity that had been accorded to STOLEN. "On a few social media platforms, some even questioned why NEW ORDER had chosen a band from China over a local support band. A band from China? It probably sounded incredulous to most people" said Reeder, perhaps mindful of his own memories with SHARK VEGAS, "The crowds at first appeared to be rather sceptical and after the gigs, people came and told us they were very curious at first. We had no idea how the hardcore NEW ORDER fans would receive STOLEN. Support acts usually play to a disinterested audience, whose sole purpose seems to be clambering for a place at the bar."
Reeder needn't have worried, with an overwhelmingly positive reaction from the Prague crowd: "It was a wonderful feeling and a huge relief, to see how NEW ORDER's audience accepted STOLEN, with encouraging clapping hands, and it was like that throughout the entire tour."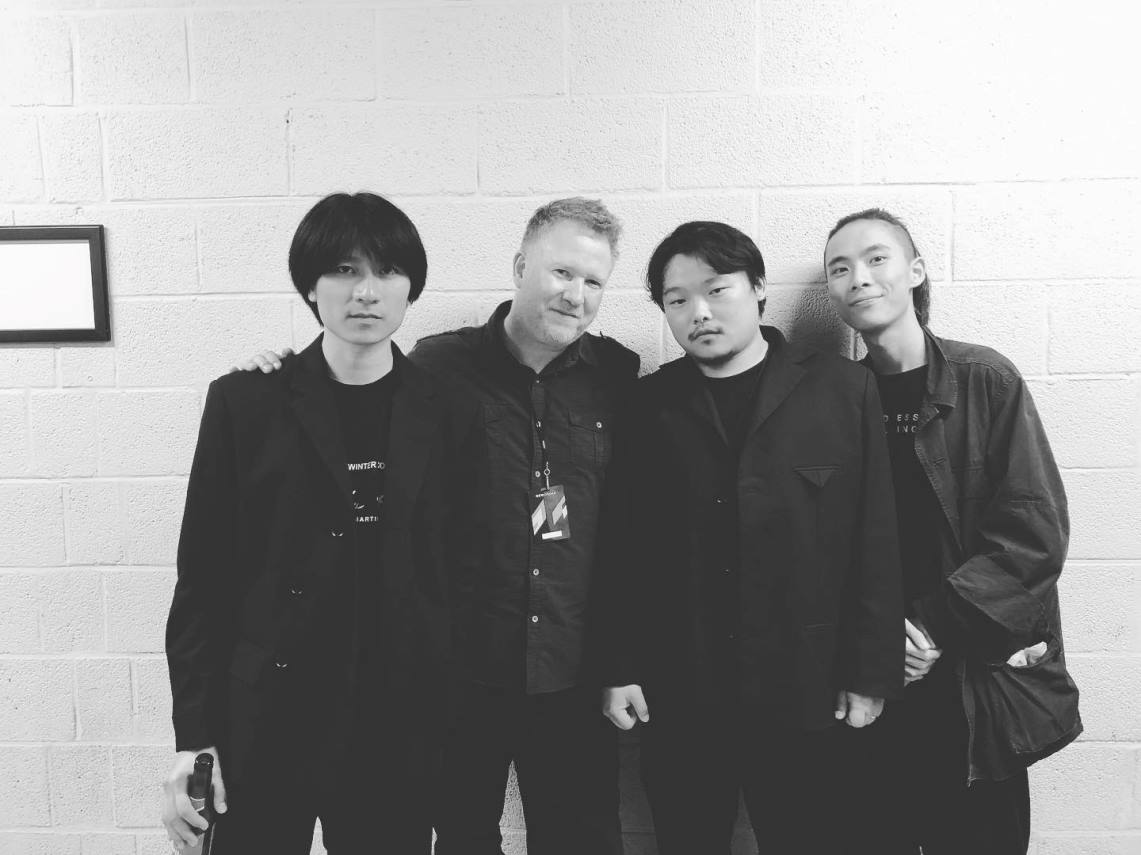 Liang Yi's reaction to what happened on this first night of the tour was a combination of ecstasy and relief: "We were very, very nervous and excited indeed! We had no idea how the Czech audience would react towards us. Secretly each of us thought the same thing, would they like our music? Would they accept us? In our hearts, we all wanted them to like our music and for our live performances to be seen and recognised by the Western World."
STOLEN's case was helped by them putting on a very visual, energetic and enthusiastic show. Not unlike NEW ORDER themselves, STOLEN's other band members Fangde, Duan Xuan, Yufeng and Jun are multi-instrumentalists, often swapping mid-song. Meanwhile, their live performance was boosted by the striking often blood red tinged visuals of French-born on-stage VJ Formol who impressed Bernard Sumner so much, that he was asked to create and perform the visuals for 'Fine Time' during the headline NEW ORDER set.
On to Germany and Berlin was a sort of homecoming for STOLEN as they had recorded 'Fragment' with Mark Reeder there. One of the concepts Reeder had when making the record, was how the album should be more of a listening experience with a few quieter songs and its own atmosphere, as opposed to the full-raw power in almost every song during their live performances.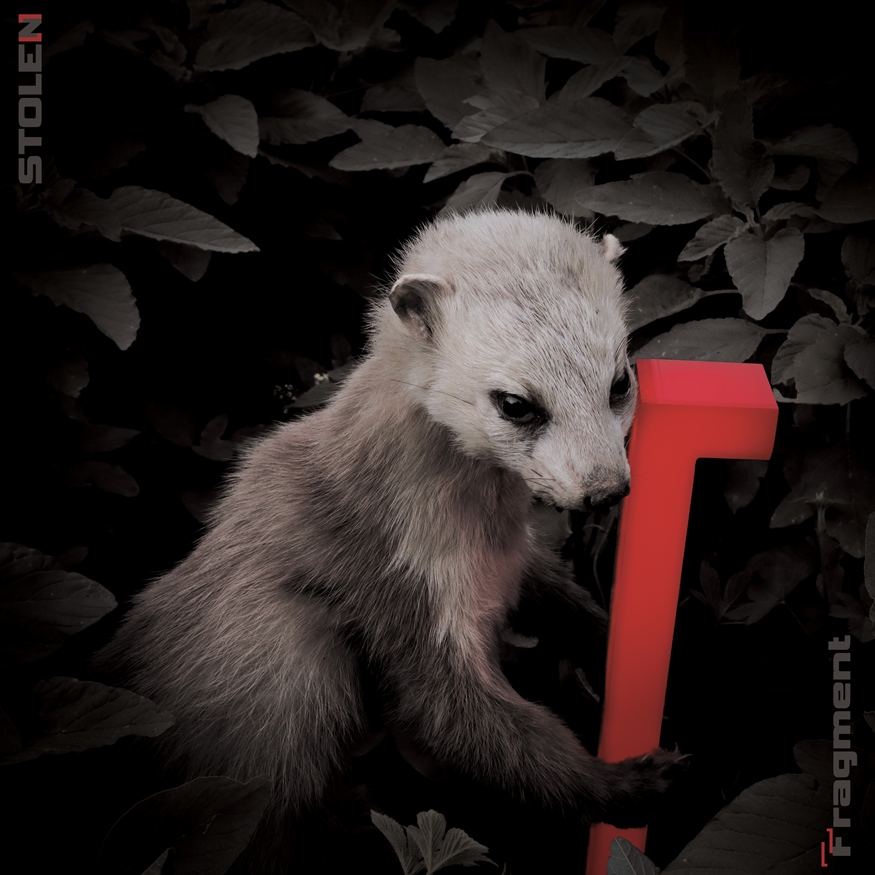 One musician keenly observing the fortunes of STOLEN with interest has been New York-based singer and producer Zachery Allan Starkey who was asked to remix 'Chaos' for the expanded Japanese digital edition of 'Fragment'.
"The essence of STOLEN's appeal are their hard edged electronics matching up with Liang Yi's fluid, expressive, and androgynous voice." said the American, "The band are incredible in terms of their songwriting and arrangements, use of synth, and Liang Yi is a really special singer."
Starkey had an interesting approach to his restyling of 'Chaos': "As STOLEN's original version of the song is very Techno oriented, I didn't want to do a Techno remix. Liang Yi has a very sensual and androgynous voice that reminds me, in its tonal fluidity, of gay disco icon Sylvester, and this resulted in me taking my remix in a very Patrick Cowley meets New York leather bar direction… I have spent a lot of time in New York leather bars, so I know the vibe."
Berlin's Tempodrom is an impressive structure that inside perhaps isn't unlike London's Roundhouse but much taller and therefore bigger. Now whether the audience arrived early to get a prime standing spot for NEW ORDER or to actually see STOLEN, there was already a sizeable crowd inside the iconic venue as Mark Reeder took to the stage to introduce Chengdu sextet.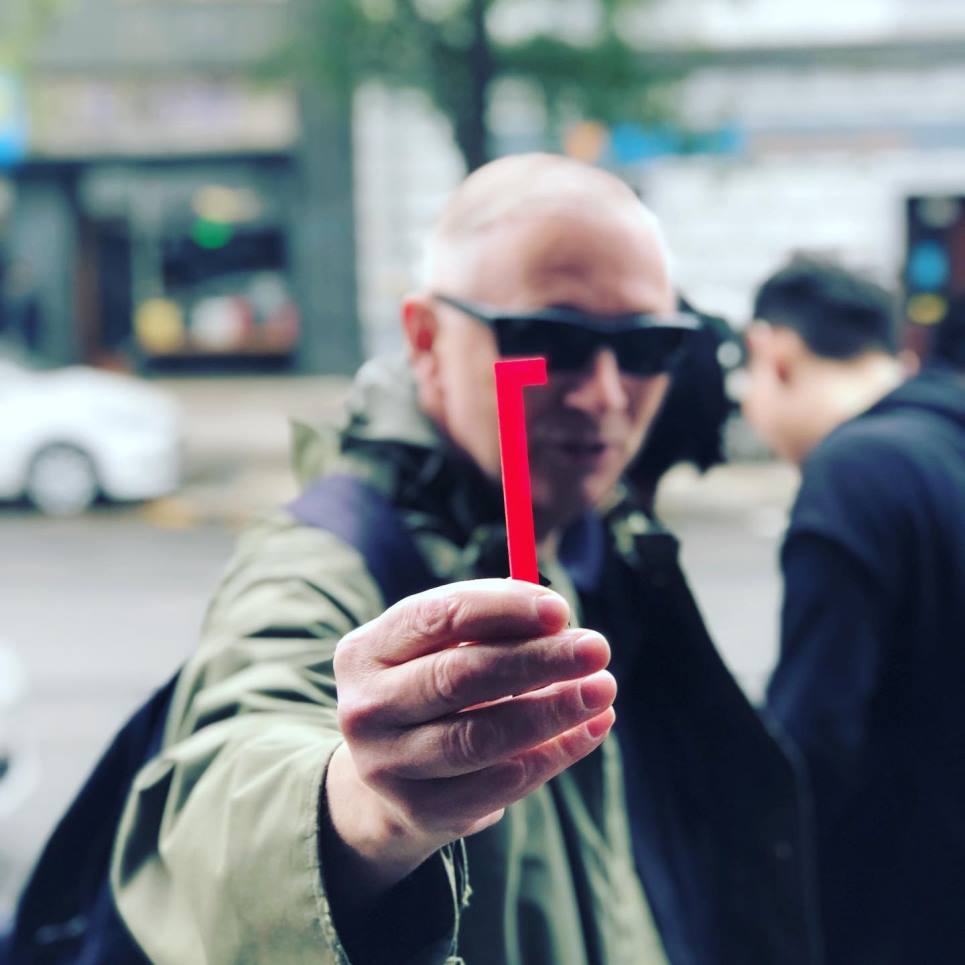 In his preamble, Reeder talked about how he brought an unknown band called JOY DIVISION into the divided city during one cold January in 1980. Now with walls fallen, it was to be STOLEN's opportunity to play in front of Berliners.
And how appropriate it was that in the capital city of the artistic underground, STOLEN opened impressively with 'Why We Chose to Die in Berlin'. And as it burst into its middle section inspired by KRAFTWERK's 1991 reboot of 'Radio-activity', the sort of frantic flashing lights they put warning notices about at concert venues filled out the domed confines of the Tempodrom.
They continued the hypnotic momentum with what has now become the band's signature tune 'Chaos' and the mighty PINK FLOYD gone Techno of 'Turn Black', all illustrated by surreal collages and stark graphics. The eerie 'Vampire Lovers' allowed for a comparative breather before STOLEN concluded their support set with the disciplined but exhilarating jam of 'The Loop Sin'.
"Knowing that STOLEN were going through the same challenges that I have when I've played with NEW ORDER on the 'Music Complete' tour, I thought STOLEN's opening set for NO in Berlin was fantastic." Zachery Allan Starkey remarked, "They owned the stage, each member gave the set their all, and they were raw, unique, theatrical, bold, and thrilling. I loved it. Opening for NEW ORDER is both a great honour, and a great challenge."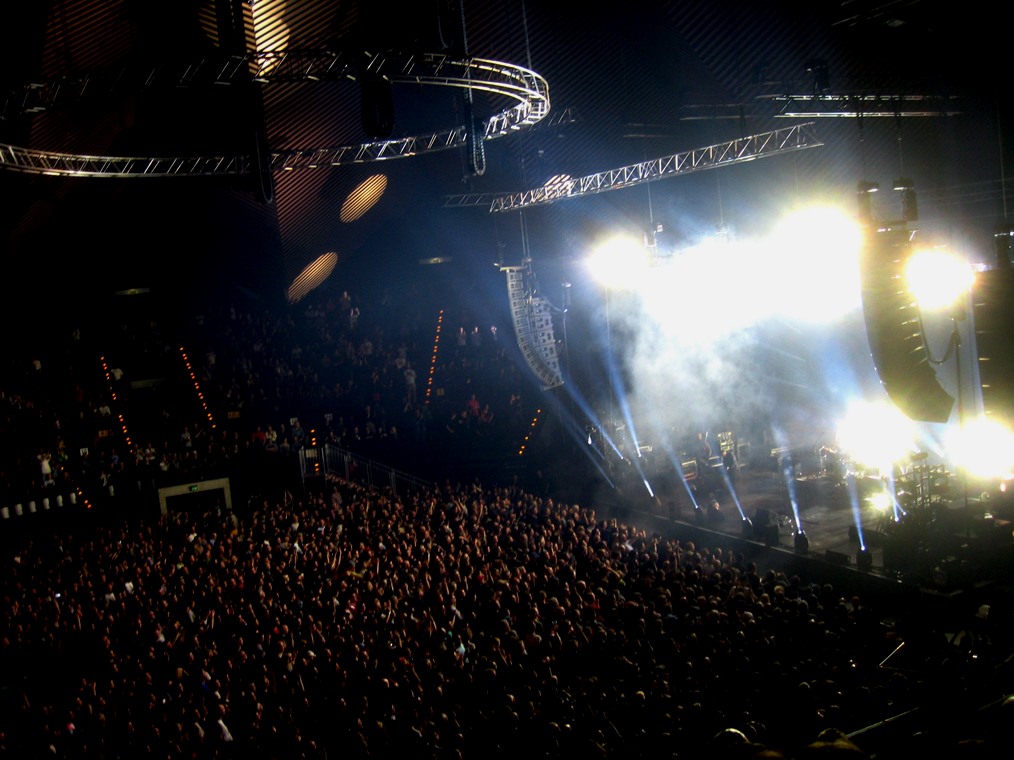 Also in attendance and totally enthused was Volker Maass, presenter of the 'Operating / Generating' radio show on Hamburg's LautFM who confirmed that: "STOLEN was THE discovery 2018 for me, an intense experience full of energy. Like a raw diamond and exactly how Mark Reeder aptly put it: The future sound of China".
NEW ORDER themselves did not disappoint, playing a host of fan favourites like 'Bizarre Love Triangle', 'Temptation' and 'Your Silent Face'.
But there was also room given to lesser known singles like 'Subculture' and magnificent new numbers such as 'Plastic' alongside 'True Faith', 'Regret' and 'Blue Monday'. Accompanied by a spectacular light show, NEW ORDER certainly appeared to visibly enjoy performing live much more than back in their Factory Records days.
In acknowledgement of their JOY DIVISION heritage, Bernard Sumner, Stephen Morris, Gillian Gilbert, Phil Cunningham and Tom Chapman also gave explosive renditions of 'Transmission' and 'She's Lost Control' as well as a faithful and respectful 'Decades' for the first encore before closing the set with 'Love Will Tear Us Apart'.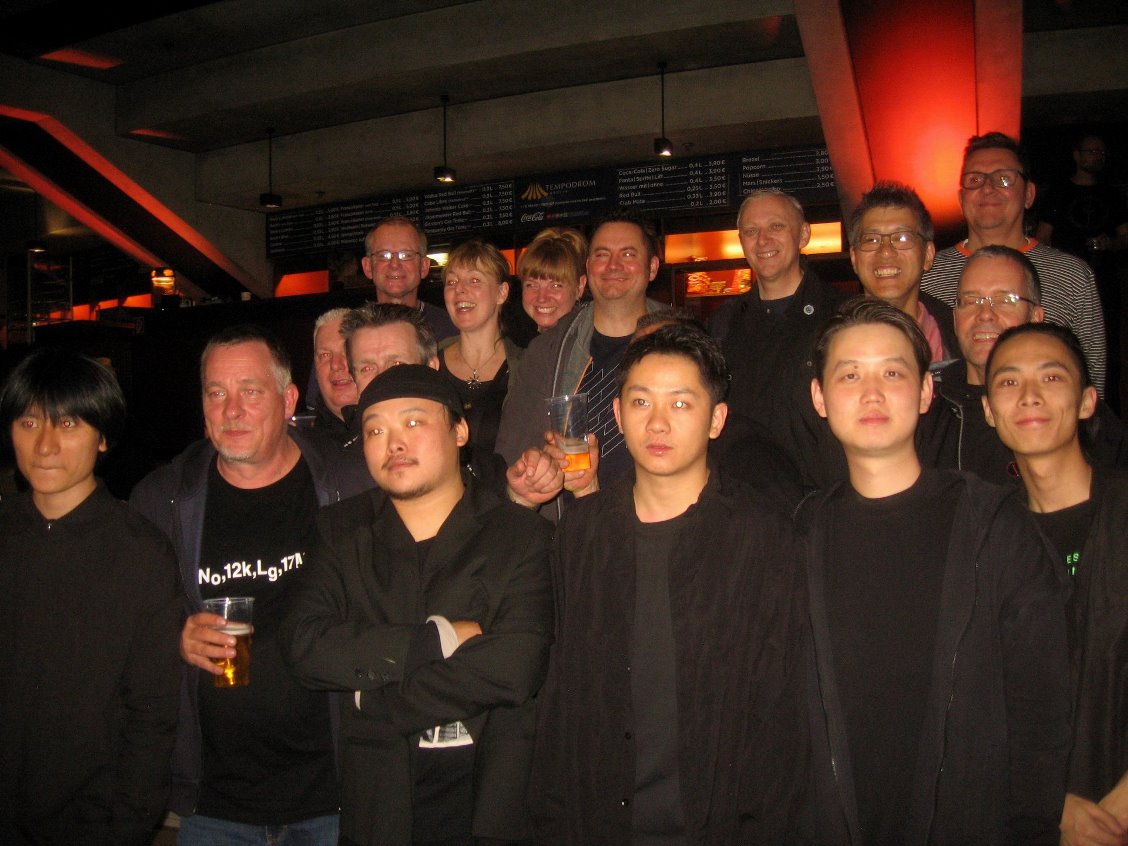 After the show, the STOLEN boys went over to the merchandise stall only to be mobbed. "After Berlin, we had no more CDs left" said Reeder with a smile and perhaps caught slightly by surprise, "If we had brought double the amount of CDs and vinyl with us, we could have probably sold all that too. Some people bought two or three copies of their releases. I think people saw it as a one-off opportunity to get a STOLEN CD or vinyl and get it signed by the band, at the gig."
Indeed, by the end of the tour, STOLEN had no more of their MFS double vinyl, thus affirming the long held theory that physical product is one of the keys to generating and maintaining support, if a band is able to impress on a platform such as opening for a major band. VILE ELECTRODES who had opened for OMD on their 2013 German tour had a trilogy of CD EPs available which ultimately became collector's items and built-up that vital early bond with their burgeoning fanbase.
But the tour was not over yet. In fact STOLEN had their own headlining club show at Maze with a host of Berlin-based talent including Taiwanese DJ BB Deng and French theatrical artist Valerie Renay, best known as the vivacious front woman of NOBLESSE OBLIGE as well as Zachery Allan Starkey. "STOLEN are lovely human beings" he said, "it was really nice to hang out with them and especially with Liang Yi. His voice is unique and incredible, he hits so many notes".
"For STOLEN, their main concern was what did NEW ORDER themselves think of them?" said Reeder, "They were so relieved and happy to hear their praise and how enthusiastic and encouraging NEW ORDER were." Indeed, STOLEN had made such an impression on NEW ORDER during the first few dates of the tour having seen their performance each night, they came on their day-off to see them perform at Maze.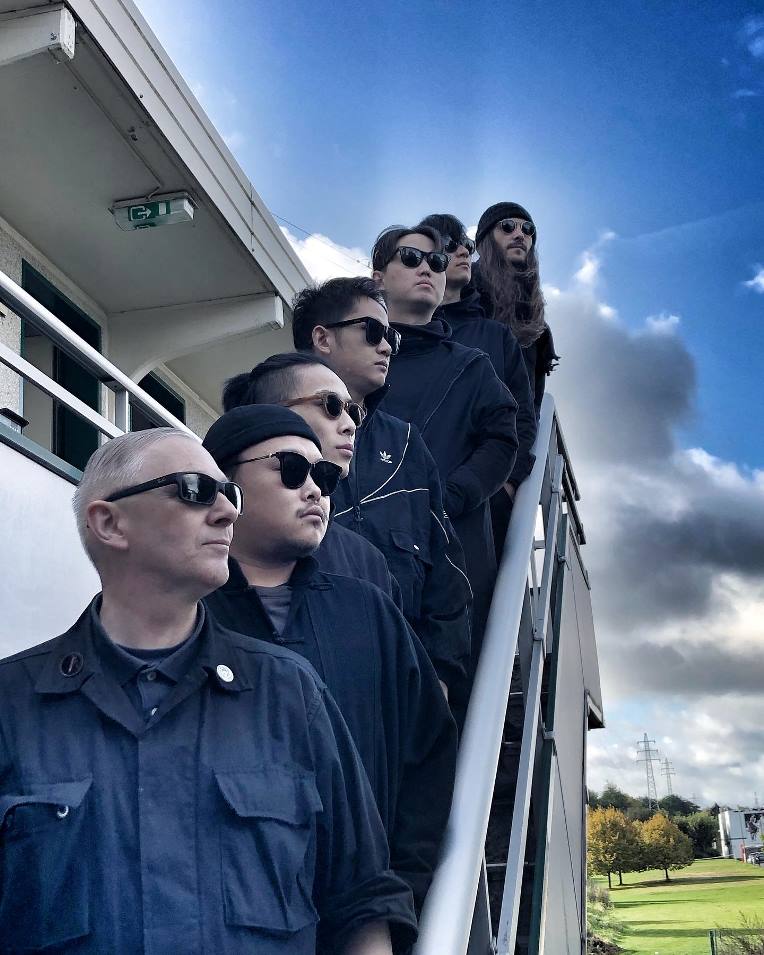 Paris, Brussels and Amsterdam were the next cities to visit and having settled into the Autumnal weather and European food, STOLEN and Reeder began to allow themselves some "fun-fun-fun" on the autobahn. But the tour was not without its hitches.
"Poor Liang Yi arrived in Prague complaining of toothache." recalled Reeder of the singer's unfortunate dental misadventure, "After piles of painkillers, I managed to get him to the dentist in Berlin and she said he needed either special root canal treatment or to have his tooth pulled. I explained to her that Liang Yi was the singer of a band, currently on tour and that he had to sing."
This was turning out to be the most unusual experience Mark Reeder ever had to deal with during his varied forty year music career: "Two days later we were leaving for Paris, and in the early morning before departure, I went with Liang Yi to the dentist to have his tooth pulled. This was a first-time experience for him and he was duly concerned. Yet, it went very smoothly and painlessly and the relief of having no more toothache offset the fact that his tooth had been pulled."
Tooth extracted, Liang Yi began to savour his time in Europe: "I seemed to like the food here in Europe a lot better than I did before! Language was also much easier. We realised how much our English has improved since our last visit to Berlin when we were recording 'Fragment' and it was pleasantly surprising to us how well we could communicate. Especially when going out with Bernard and having an in-depth chat."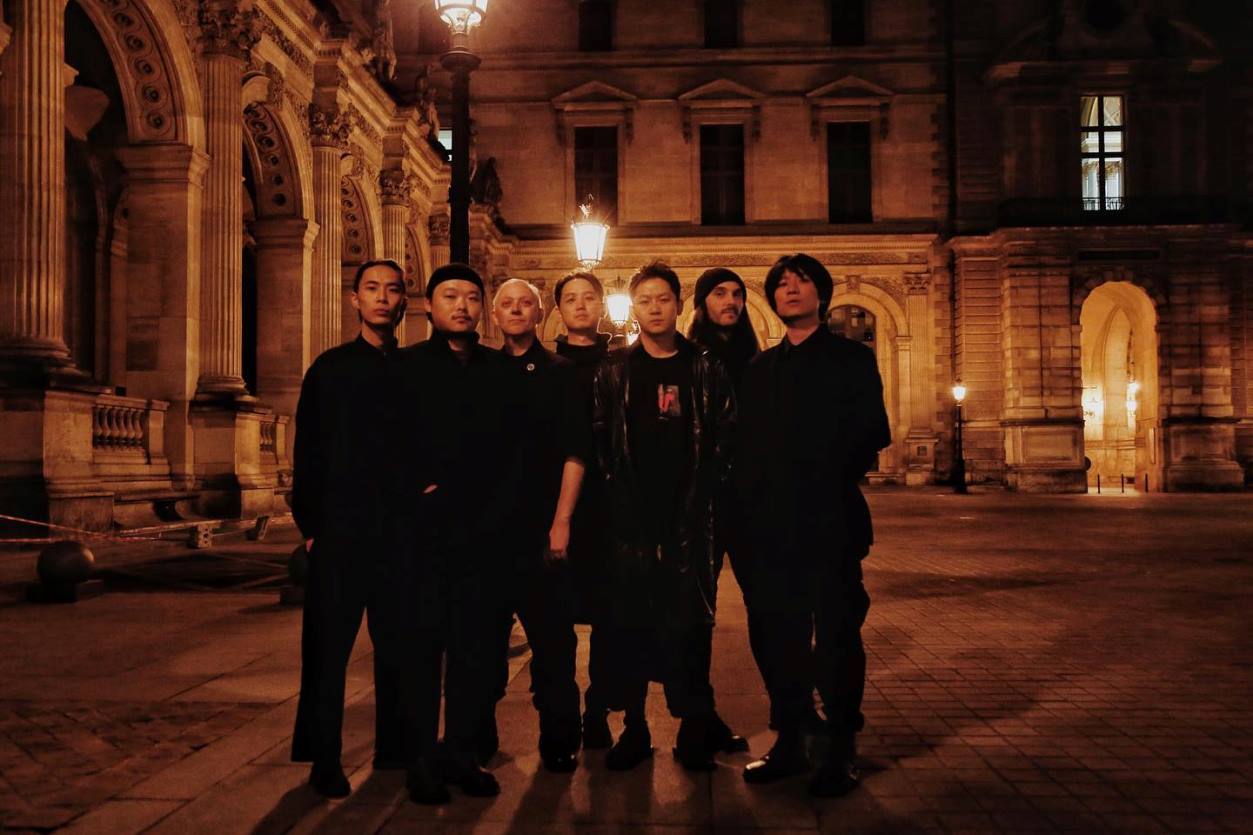 There is the old joke that the English rather like to talk about the weather but then by coincidence, so do the Chinese: "We were actually very lucky with the weather. It wasn't so bad. It rained in Prague and Munich and a bit in Berlin, but it was over 20°C in Paris. I just hope next time when we come to Europe, it will be warmer, because every time we come to Europe it always seems to be cold and wintery."
Over at the Forest National in Brussels, German NEW ORDER fan Sony Pusteblume felt she had just seen something special: "STOLEN was a sovereign opening act that fitted like a 'fist to the eye' of NEW ORDER. I got goosebumps when they started playing. They caught the attention of the audience quickly and the crowd danced and applauded to the music; an absolutely successful support."
After the concert, she could see a lot of people were buying vinyl and merchandise so she opted to chat first. "I had a nice small talk with Mr Reeder. He was totally happy about the gig and about 'his' band. I am sure they are on the right way." she said, "The STOLEN guys were very friendly and thankful for all the good words which people said. After I also bought some CDs and vinyl, I also told them that I loved the gig and hope they come back to Europe, hopefully Germany."

And as STOLEN's European jaunt ended with a final club headliner in Strasbourg, there was time to reflect on what was a very successful tour with NEW ORDER. "The crowds were really encouraging" said Reeder, a man who has been very much at the heart of unity throughout his life, "it was a great feeling knowing we were bringing people and cultures together purely through music and showing European audiences that China actually has its own new music scene too."
"Almost all of the cities on this tour gave us a lot of encouragement" added Liang Yi, "We got a lot of praise and active support. The audiences were very welcoming and it reflected in the way the crowd came to us after the gigs to have selfies and buy our merch. We almost sold out of all the band's merchandise that we brought from China with us."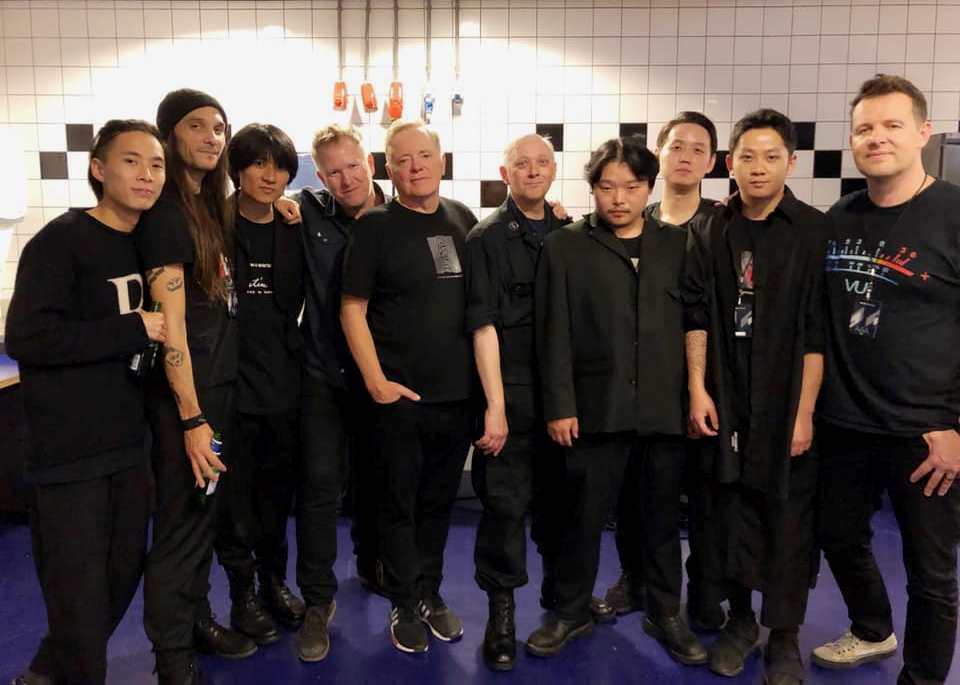 "We could also see how the concerts had been received by how fast the merch we had brought with us, rapidly diminished." Reeder affirmed. At the end of the day, the sign is not how many people watch the support band at the start, but now many are remaining by the end of the set and who then go over to buy an album in their chosen format. Vinyl remains the ultimate artefact, but CDs can be popped into pockets and played straight away in the car on the drive home.
So which city on the tour was the favourite? Although all the gigs went down very well, the majority had standing areas so reaction was less straightforward to gauge. But at the prestigious Bavarian music centre of Philharmonie im Gasteig which was all seated, things were more explicit as Mark Reeder recollected: "The best reaction was probably in Munich, where the gig was held in a classical concert hall. STOLEN got a standing ovation there. No one expected that. Even the crew who have seen every kind of support act play before NEW ORDER, said they had never seen a support act get a standing ovation, ever! So that was quite an emotional moment for everyone. The band were floored by that response."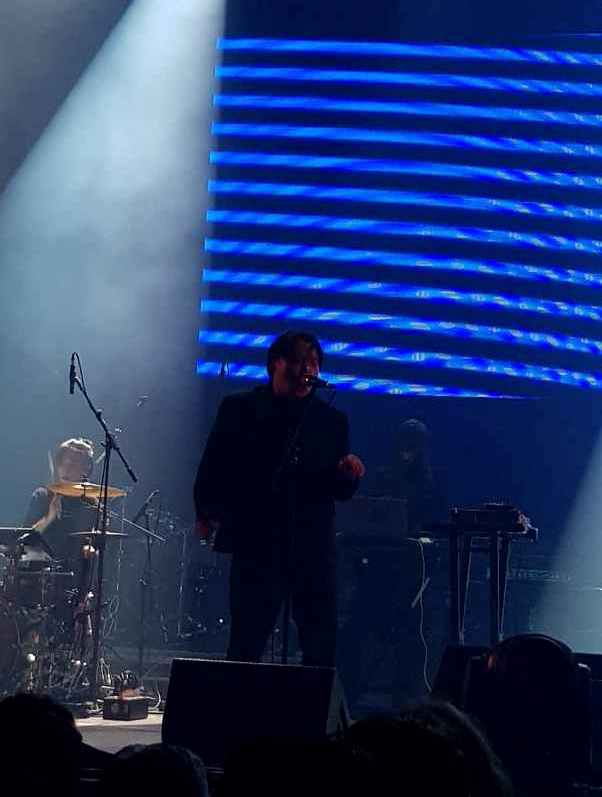 For Liang Yi though, the significance of the tour as a whole made choosing much more difficult: "I think it is very hard to choose one favourite city, because it's all new for us and we really only spent a few moments in each one, hardly getting a chance to really see them, only a few sights. Our time was mainly spent hanging about the venues waiting for our soundcheck. We can only evaluate the reaction of the crowds each night. In Munich, the audience were very enthusiastic and in Brussels too. I hope to have a chance to get to know more about these cities and be able to make a better judgment in the future."
A few months on, Mark Reeder felt it turned out rather well: "I think I can safely say NEW ORDER liked them too."
And with the next stage prepared, Liang Yi had one final word on STOLEN's first significant cross-cultural milestone: "Our hopes are to reach an even wider audience in 2020, maybe with a few festival shows and we would like to play a club tour and make a new album and continue to attract new fans. A dream came true to play with New Order in 2019."
---
ELECTRICITYCLUB.CO.UK gives its warmest thanks to Liang Yi, Mark Reeder, Zachery Allan Starkey, Volker Maass and Sony Pusteblume
'Fragment'
is released by MFS in double vinyl LP and digital formats, available from https://mfsberlin.com/store/
https://www.facebook.com/STOLENfromChina/
https://www.instagram.com/stolen_official/
https://stolenmusic.bandcamp.com/album/fragment
---
Text by Chi Ming Lai
Photos by Crystal Reeder, Sony Pusteblume and Chi Ming Lai
29th January 2020, updated 29th March 2020