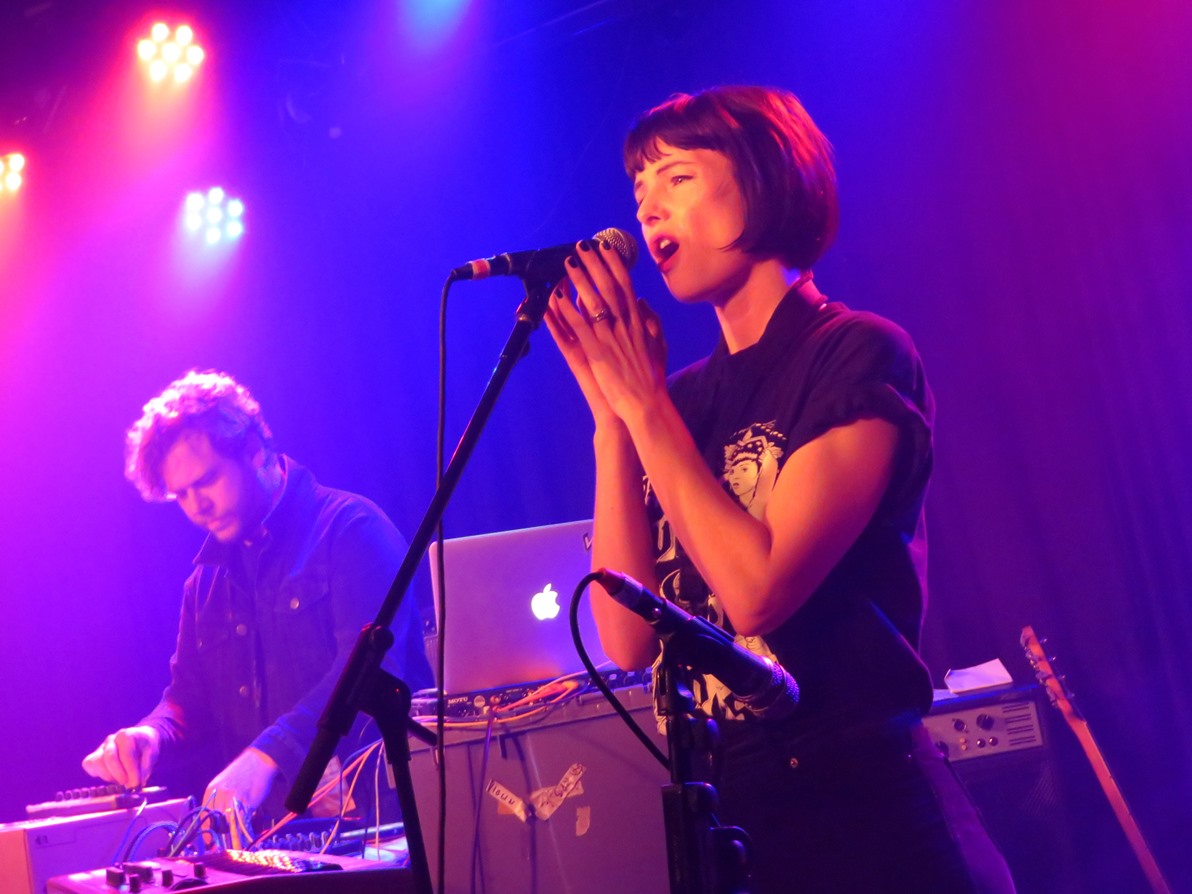 Jorja Chalmers' debut LP 'Human Again' was something of a conceptual observation on the human condition, a musical reality check following the artifice of adulation.
Conceived and sketched in hotel rooms around the world while in her dayjob as the sax / keys player for ROXY MUSIC's Bryan Ferry, it captured the comedown of emptiness and alienation often arising from living the dream and touring to packed houses around the world.
The primarily instrumental suite was released in September 2019 by Italians Do It Better, home to CHROMATICS, DESIRE and HEAVEN, as well as being co-mixed by head honcho Johnny Jewel. While the Australian multi-instrumentalist has been something of a live veteran, having been part of the London music scene as a member of HOTEL MOTEL in the mid-noughties, Jorja Chalmers' set at The Lexington was her first ever solo performance.
Backed by Ali Renault, best known as the synth man from Italo-influenced duo HEARTBREAK, the intimate London space was ideal for the introspective downtempo nature of the 'Human Again' material.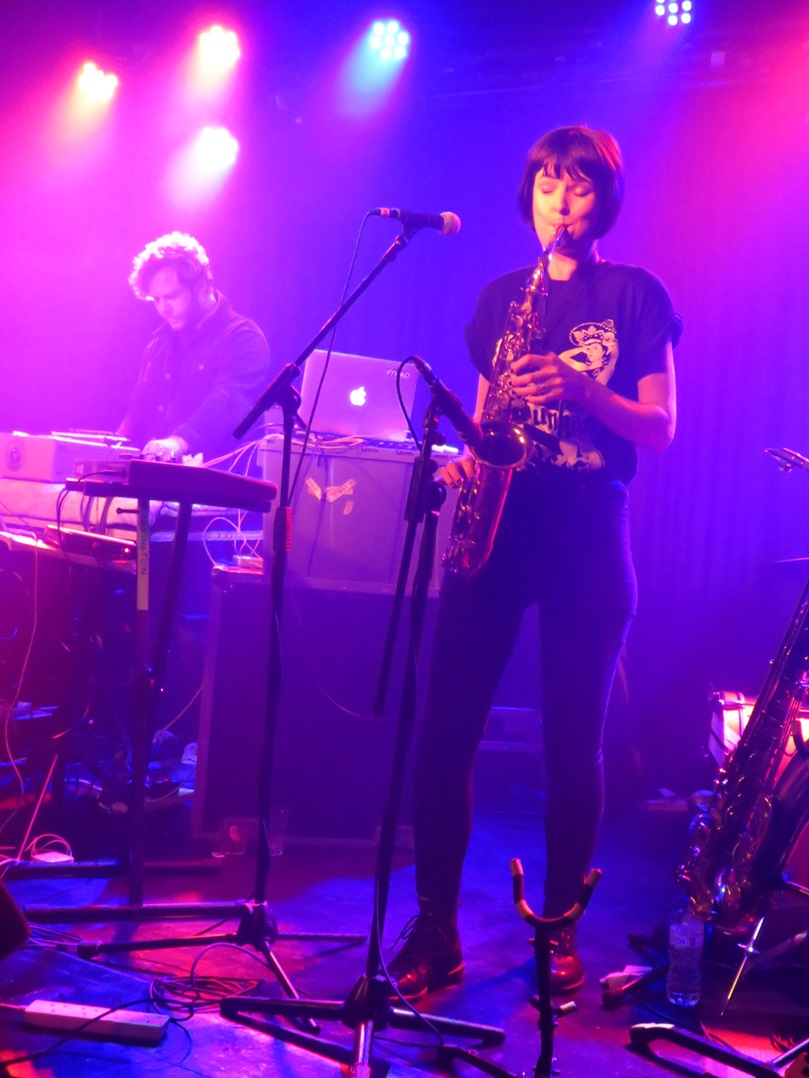 The organic spiritual tones of 'Black Shadow' began proceedings to create an uneasy ambience and a desolate air of mystery in keeping with its title.
But the set was not just about instrumentals as 'She Made Him Love Again' saw Chalmers put her breathy but spooky voice to good effect. A song of a sombre synthy disposition in the vein of the 'Blade Runner' soundtrack, a more prominent deep intervention of sax than on the record added an extra human quality, echoing the cult movie's own blues.
The more rhythmic 'Red Light' added vocal ad-libs to counter its sinister claustrophobic Cold War atmosphere, all very Berlin in its mood with a variety of chilling dissonant keyboards.
New number 'Don't Think' recalled the electro-dubby wash of lost Glaswegian trio ONE DOVE while the doomy metallic chill on 'Copper Bells' was given resonance, thanks to the meaty combination of pulsing arpeggios and a layer of Klaus Schulze-like string machine.
On the 'Human Again' title song, our heroine took to her sax and mic again. Like a forlorn Enya wandering into 'Twin Peaks', her emotive declaration that "I've been on my own for so long" captured the feeling of solitude in company, an often discussed post-gig condition.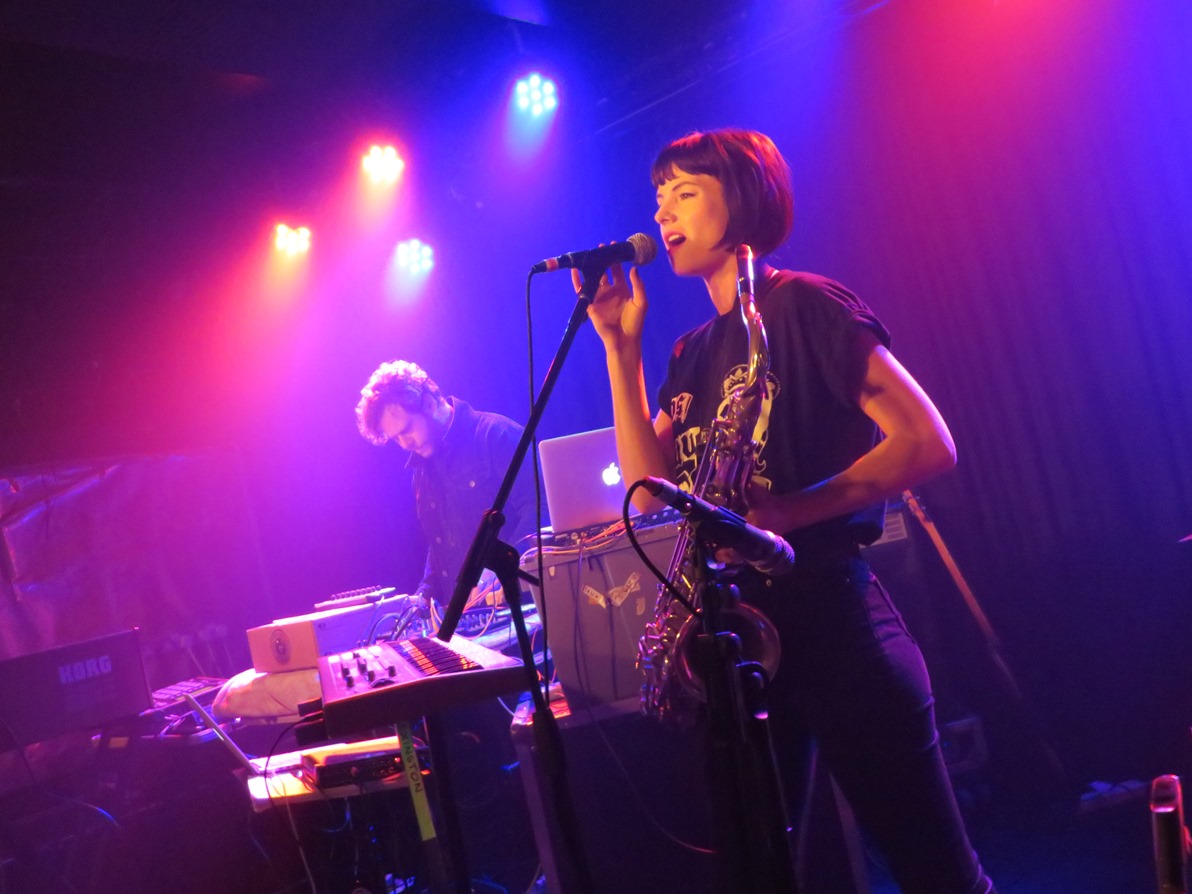 Closing with two new songs, the comparatively boisterous 'Warrior' fused a distinctive marimba line with sax. But the sexy synth 'n' sax of 'You Should Love Me Tonight' was even more of a surprise. Very avant pop in its construction, this slinky tune was a considerable departure from the more understated tracks collected on 'Human Again', coming over like a brilliant art school take on Cyndi Lauper.
It was a captivating half hour presentation which showed that material from the 'Human Again' album could work effectively within a live context and hold the attention of an audience. But having displayed a song-based prowess in the newer material, where Jorja Chalmers will take her music in the future is deliciously intriguing. So watch this space!
---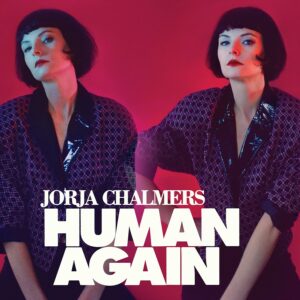 With thanks to Frankie Davison at Stereo Sanctity
'Human Again'
is released by Italians Do it Better in CD, vinyl LP and digital formats, available from https://italiansdoitbetter.com/product/jorja-chalmers-human-again/
https://www.instagram.com/jorjachalmers/
https://open.spotify.com/artist/4AB4sOhd7x98tjAMB4SgNY
---
Text and Photos by Chi Ming Lai
31st January 2020