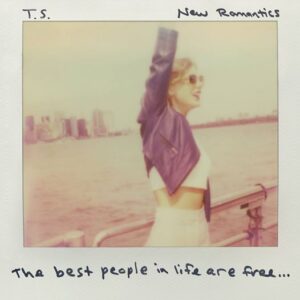 A conceptual opus based around George Orwell's '1984' but looking at the spectre of 'Big Brother' five years on, TAYLOR SWIFT's '1989' sold over a million physical copies during its first week in the US.
This was a release which was confined to CD and digital download variants with no concessions towards streaming and, initially in the first few months of release, vinyl. Moving away from her Nashville roots, tracks like 'Blank Space'
and 'Out Of The Woods'
flirted with synthpop in the manner of CHVRCHES. Meanwhile 'Style' and 'Clean' took the electro mode even further, with the latter being a collaboration with modern day technology queen IMOGEN HEAP.
One track that did not fit in with the '1989'
concept and therefore restricted to deluxe bonus track status was 'New Romantics'
. But the now New York based pop princess' celebration of the most colourful of youth movements in the 20th Century has been released as a single in its own right.
Miss Swift's opening gambit of "We're all bored, we're all so tired of everything" quite vividly references The Winter of Discontent, increasing unemployment and the onset of Thatcher's Britain, although PET SHOP BOYS' Neil Tennant recently referred to Swift as the "Margaret Thatcher of pop music". With the social economic purge by the current Cameron government, these lyrics also resonate in the current climate.
But on the packed dancefloor of The Blitz Club, people were forgetting their troubles and "too busy dancing to get knocked off our feet", while with eyeliner in abundance (and that was just the boys!), Miss Swift recalls the "tears of mascara in the bathroom". With "trains that just aren't coming", the lack of all-night public transport for club goers in London back then was only too apparent. And it is a problem that sadly still afflicts the capital today.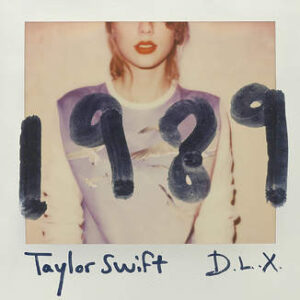 Closing with the profound line "The best people in life are free", it is a reflection of the creative spirits that emerged from within the outrageously attired clientele like VISAGE, SPANDAU BALLET, CULTURE CLUB and LANDSCAPE. And of course "every night with us is like a dream".
Coupled to a classically rigid Linn Drum derived beat, if Miss Swift's inherent Americanisms were not so apparent, this enticing electropop number could easily be mistaken for the dreamy allure of Scandipodean twins SAY LOU LOU, thanks to the input of Swedish producers Max Martin and Shellback. It was LANDSCAPE's Richard James Burgess who first coined the term "New Romantic".
And with this historic narrative on The Blitz Club, 'New Romantics' has become the original resident DJ Rusty Egan's favourite TAYLOR SWIFT song.
---
'New Romantics'
is available on deluxe edition of '1989'
via Big Machine Records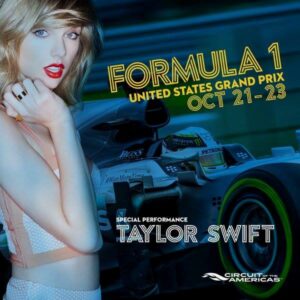 TAYLOR SWIFT plays the United States Grand Prix at Circuit of the Americas on Saturday 22nd October 2016
https://www.facebook.com/TaylorSwift/
https://twitter.com/taylorswift13
https://www.instagram.com/taylorswift/
---
Text by Chi Ming Lai
16th April 2016