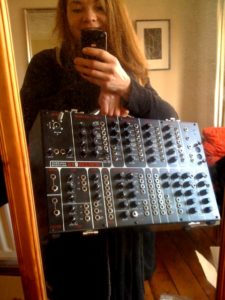 It was a weak year musically overall, but a number of acts with great potential emerged.
However, in stronger years, a fair number of these acts would not have been shortlisted, it has to be said.  So here are ELECTRICITYCLUB.CO.UK's 30 Songs of 2012, listed in alphabetical order.
All have been released either in physical formats or digitally as purchasable or free downloads during the calendar year.
However, the list is limited to one song per artist. It also does not include tracks which are exclusive to streams and videos or DJs only promos like the remix of REPUBLICA's 'Christiana Obey'… so maybe next year perhaps?
---
AUTOMATIC WRITING Continuous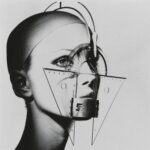 Consisting of the Merrick Brothers, AUTOMATIC WRITING are the angry OMD if you can imagine that! Their sombre, ENO influenced template is like Wirral's finest have been given a contemporary anthemic facelift by having WHITE LIES Harry McVeigh recruited as lead vocalist! 'Continuous' whirs and spins while driven by mutant motorik beats and dysfunctional claustrophobia. The flip 'Falling' is a more mid-tempo cousin and is another worthy addition to the duo's developing sound.
Available as a download single via http://automaticwriting.bandcamp.com/
http://www.facebook.com/automaticwriting
---
BRIGHT LIGHT BRIGHT LIGHT Immature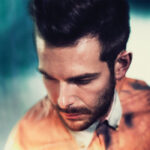 BRIGHT LIGHT BRIGHT LIGHT is Welsh songwriter/producer Rod Thomas who adopted his 'Gremlins' referencing moniker to prevent being mistaken for an acoustic act which he clearly now is not, despite his folkie roots. As the opener to the long awaited album 'Make Me Believe In Hope', 'Immature' is a great start as it rhythmically percolates in the manner of THE POSTAL SERVICE before a terrific synth section unexpectedly lifts the whole piece several notches. This is a superbly emotive and sensitive piece of pop.
Available on the album 'Make Me Believe in Hope' via The Blue Team/Aztec Records
---
CLAUDIA BRÜCKEN Everyone Says Hi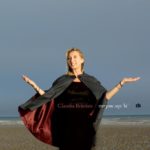 From 'The Lost Are Found' album produced by Stephen Hague which also features versions of songs originally by PET SHOP BOYS, DUBSTAR and STINA NORDENSTRAM among others, CLAUDIA BRÜCKEN's lively reinterpretation of Bowie's 'Everyone Says Hi' from 'Heathen' unveils a previously hidden heartfelt connection, a call for contact like Major Tom in 'Space Oddity'. Dressed with catchy synth riffs and fuzzy shades, it combines ice maiden chill and organic warmth for an artful sound.
Available on the album 'The Lost Are Found' via There (there)
http://www.claudiabrucken.co.uk/
---
CHVRCHES Lies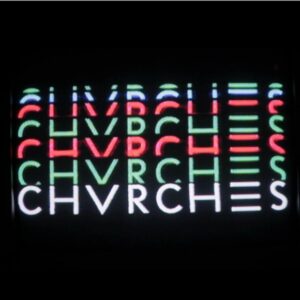 ROBYN doing an electro cover of 'The Whole Of The Moon' may not sound immediately appealing in concept but that's how this punchy number starts before elevating into a rousing, spirited synth anthem. CHVRCHES could become the next electro combo to shake up the mainstream pop world since LA ROUX. A great song with great melodies and weird noises, herein 'Lies' the bridge between leftfield and bubblegum pop. The follow-up 'The Mothers We Share'  underlines this promising Glaswegian trio's capability.
Available as a free download via Neon Gold
http://www.facebook.com/CHVRCHES
---
VINCE CLARKE Featuring ANE BRUN Fly On The Windscreen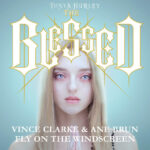 Novelist Tonya Hurley commissioned her brother-in-law VINCE CLARKE to record a stark cover of his former band's 'Fly On The Windscreen' with vocalist ANE BRUN as part of promotion for her literary trilogy 'The Blessed'. While the guitar-like textures appear to have been borrowed from the original in an act of artistic continuity, the rest of the arrangement is quite different as the vulnerable feminine twist acts as the 'Twilight' Generation's perfect introduction to DEPECHE MODE.
Available as a download single via iTunes and Amazon
http://www.vinceclarkemusic.com/
---
COMPUTE Light As A Feather
COMPUTE is Ulrika Mild, a Gothenburg girl who discovered synthpop via DEPECHE MODE's 'Speak and Spell'. 'Light As a Feather' is a bouncy but melancholic ditty which suggests a snow mountain of vulnerability. That is certainly apparent in Ulrika's sweet, fragile voice. It's beautifully sequenced with layers of eerie string machine for that distinctive Nordic chill.
Available on download album 'The Distance' via iTunes and Amazon
---
CURXES Spectre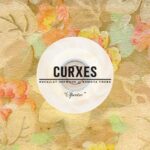 Roberta Fidora shows yet another fine turn of aggressive resignation like SIOUXSIE SIOUX in a padded cell while instrumentalist Macaulay Hopwood picks out his unsettling bass notes to full effect. While this CURXES tune is perhaps more guitar driven than what would normally be expected of most electronica, 'Spectre' is positively Spartan with symphonic synth stabs and industrial beat snaps…it's the sound of the overground or Goth 'n' Bass…or even Gotham Bass; geddit? Simply exhilarating!
Available as a download single via Amazon and iTunes
---
DIVINE KNIGHTS Clouds (THE SANFERNANDO SOUND remix)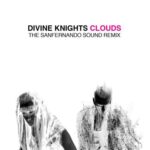 Goth laden PET SHOP BOYS from the theatrical Aussie duo dreamily remixed by THE SANFERNANDO SOUND. This is richly synthesized with lashings of atmosphere and accessible melancholy. The extrovertly camp pair have even subverted the realm of the talent show by getting into the semi-finals of 'Australia's Got Talent'. Dannii Minogue said: "I think DIVINE KNIGHTS are brave for coming on a show like this because not everybody is going to get them…but I really hope they do well!"
Available as a download single via Amazon and iTunes
http://www.divineknights.com.au/
http://www.facebook.com/thesanfernandosound
---
ELEVEN:ELEVEN No Words
Texan duo ELEVEN:ELEVEN comprise the feline vocals of Sicca with the instrumentation of Jake Childs and throw in a variety of influences including Italo Disco, Hi-NRG and Electroclash. 'No Words' recalls MISS KITTEN & THE HACKER, capturing a tense nightlife seediness. Short but sweet with a swirling middle section, who needs an extended dance mix when the point is made in two and a half minutes? ELEVEN:ELEVEN have proved danceable electronic pop music can be made that's syncopated and subtle.
Available as a free download via http://weare1111.com/
---
GAZELLE TWIN Changelings (JOHN FOXX & THE MATHS remix)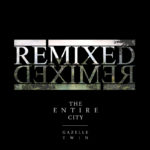 Stark and mysterious, the living art of GAZELLE TWIN is the moniker of Elizabeth Walling, the Brighton based songstress whose brooding, unsettling Hauntronica has impressed in all the right circles. JOHN FOXX & THE MATHS' version of one of her best tracks 'Changelings' sees Mr Foxx adding his own Cathedral Oceans sweeps to Benge's Mathematical solutions. In an productive year profile wise, her music was used in the promotion for the film 'Prometheus'.
Available on the album 'The Entire City Remixed' via Anti-Ghost Moon Ray Records
---
GRIMES Oblivion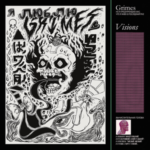 GRIMES is the kooky Montreal sensation that is Clare Boucher and this LYKKE LI fronting KRAFTWERK tune is sumptuously infectious. Despite almost unintelligible vocals, 'Oblivion' is probably the most immediate track on the 'Visions' album although other tracks like 'Genesis' and 'Be A Body' explore similarly accessible synthesized avenues. 'Oblivion' is ideal for those looking for subtler percussive colours and synthesized tapestries in a leftfield lady meets pop princess fusion.
Available on the album 'Visions' via 4AD Records
---
HUSKI Close To The Edge
HUSKI first came to public attention on the trendy Shoreditch electro scene back in 2007 with 'Take Me Your Picture'.  The late lamented Word magazine described 'Close To The Edge' as sounding "not unlike how Clare Grogan might if she took a guest slot with THE HUMAN LEAGUE". As both THE HUMAN LEAGUE and ALTERED IMAGES worked with the late Martin Rushent, that is not as peculiar as it first sounds and it brims with a cutesy allure.
Available on the album 'H' via Amazon and iTunes
---
IAMAMIWHOAMI Drops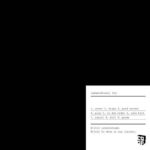 IAMAMIWHOIAMI is the enigmatic electronic multimedia project fronted by Jonna Lee. From her first full length album 'Kin', 'Drops' is uptempo but almost trancelike. The beats are subtle with just layers of ice and chill to compliment. The clattering fits of noise and metallic textures add to the hypnotism. Jonna Lee's piercing larynx will polarise listeners but this is Nordic weirdness in all its wonderful glory.
Available on the album 'Kin' via To Whom It May Concern
http://www.towhomitmayconcern.cc/
---
INJE Kofein I CO2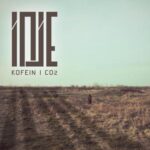 Hailing from Belgrade and featuring the nucleus of vocalist Jelena Miletić and instrumentalist Jovan Vesić, INJE have had the pleasure of supporting HURTS and FAITHLESS in their home country. Their chromatic East European charge will almost certainly please followers of LADYTRON. The excellent 'Kofein I CO2' from their EP 'Protok' is sort of DUBSTAR in Serbo-Croat meets DAVID LYNCH soundtrack, possessing an aural magnetism that is gorgeously layered with an air of wispy innocence.
Available as a free download from http://inje.rs/
---
KOVAK Killer Boots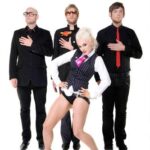 'Killer Boots' is cooing new wave electropop with an immediately catchy Italo vibe…think 'Self Control' or even 'Touch Me'! Appropriately decadent and sexy, this catchy song is produced by GARY NUMAN collaborator Andy Gray. Colourful, energetic and glamourous, KOVAK are like BLONDIE meeting DRAGONETTE and GWEN STEFANI through a TUBEWAY ARMY voltage controlled filter.
Available as a download single via 74 Music
---
LITTLE JINDER Keep On Dreaming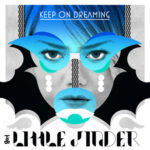 Is it dubstep or is it electro? 'Keep On Dreaming' actually sounds more like the latter. When the half beat/two step influences kick in, luckily they do so without the irritating, skipping CD nightmares that devilishly plague most dubstep. But like with all crossover songs, it is the flavour rather than the full blown experience that often wins favour. Confused? Just enjoy… this number by young Stockholm songstress Josefine Jinder features lots of lovely synths!
Available as a download single via Trouble & Bass
http://www.facebook.com/littlejinder
---
LOVELIFE Brave Face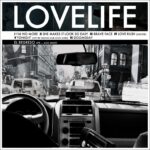 From the creative minds of former MIRRORS man Ally Young and Lee Newell from one-time indie darlings VIVA BROTHER, 'Braveface' is a chilling but uplifting piece of mood music which comes over like OMD fronted by HARD FI! With its Cool Britannia meets Synth Britannia fusion via the Big Apple, LOVELIFE's genre blend may be confusing indie and electronic music fans alike but at least it's different.
Available on the free download EP 'El Regreso' from http://www.lvlf.info/
https://www.facebook.com/LVLFinfo/
---
MIRRORS Between Four Walls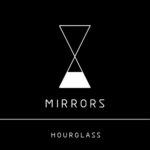 Since slimming down to a trio, MIRRORS have been heading for a sparser, textural direction which is perhaps less immediate than their debut album 'Lights & Offerings' but nevertheless rewarding with further listens. The beautifully stark drama of 'Between Four Walls' is sublime and full of post 3am drama. With echoes of OMD, CHINA CRISIS and THE BLUE NILE, it is high end atmospheric electronic balladry at its best. "Do you ever wonder how you'll ever get there when you never turn back around?"
Available as a download single via http://mirrorsofficial.bandcamp.com/
http://www.facebook.com/theworldofmirrors
---
MODOVAR Clearly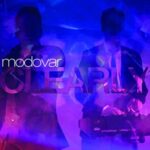 Comprising of Glen Wisbey on synths and the suave persona of Christopher Beecham on vocals, MODOVAR's most immediate number is the emotively rousing 'Clearly'. Beecham is a man with a self-confessed admiration of ALISON MOYET so 'Clearly' connects as a song of love in the first degree. It is just one of their "melodic, anthemic, chorus led songs, lyrically focused on the undercurrents of love and the human condition". Also check out their cover of ROXY MUSIC's 'Same Old Scene'.
Available on the download EP 'Clearly' via Amazon and iTunes
---
MOTOR featuring MARTIN L GORE Man Made Machine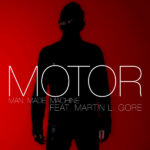 MOTOR's electro stomper 'Man Made Machine' features vocals by DEPECHE MODE's Martin Gore in a collaboration that sounds not unlike a camp IGGY POP being backed by an angry GOLDFRAPP. In the absence of DM material in 2012, this has been a worthy substitute with Gore luring nervously over the duo's brand of harder edged techno electro. Incidentally, the same titled parent album also features guest such as GARY NUMAN and NITZER EBB's Douglas J McCarthy.
Available on the album 'Man Made Machine' via CLR
---
THE MYSTIC UNDERGROUND Remember Me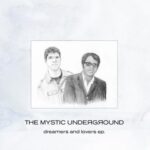 New York domiciled Anglophile duo THE MYSTIC UNDERGROUND's make "pop songs for the disenchanted, disillusioned and disenfranchised". Featuring Vladimir Valette on vocals and Benedetto Socci on keyboards, their "life…set to a dance beat" touches a nerve and now more so than the NEW ORDER influenced 'Remember Me'. An emotive guitar assisted number in the vein of 'Leave Me Alone', it is slightly mournful and despaired but melodically secure.
Available on the download EP 'Dreamers & Lovers' via Stereosonic Recordings
http://www.themysticunderground.com
---
KARIN PARK Thousand Loaded Guns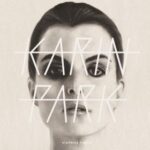 BJÖRK goes synthy via THE KNIFE on 'Thousand Loaded Guns', a danceable tune that provides a degree of accessibility into the world of darker Nordic climes. Hailing from the forests of Djura in Sweden, KARIN PARK is yet another child of Drejer-Andersson, straddling between electropop and artier aspirations. Her sound is sonically awkward, albeit in a liberating artistic way. Scandinavia is a great place to be musically at the moment.
Available on the album 'Highwire Poetry' via State Of The Eye Recordings
---
QUEEN OF HEARTS Neon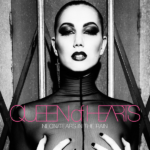 Following her Arrival in 2011, QUEEN OF HEARTS graced the music world with a glitzy slice of electro schaffel appropriately entitled 'Neon'. On first hearing this live, The Electricity Club gleefully pronounced that this managed to out Goldfrapp GOLDFRAPP. While this had the obvious hallmarks of Lady Alison's glam stomp, Queenie added her own cooing poptastic flavour, recalling RACHEL STEVENS' under rated and great lost album 'Come & Get It'.
Available on the download EP 'Neon' via All Things Go Records
http://www.iamqueenofhearts.com/
---
RITUALS James
Hailing from downtown Los Angeles, RITUALS comprise vocalist Neil Popkin and electronic producer Julian Denis. 'James' is rousing neo-NEW ORDER meets THE BRAVERY (remember them?) stomper which is only slightly short of being outstanding due to its demo-ish production…but the song resonates with an appealing doom. 'Walk Away' from their 2011 debut EP is another fine example of their potential.
Available as a free download via http://ritualsla.bandcamp.com/
---
SIN COS TAN Trust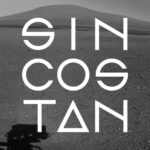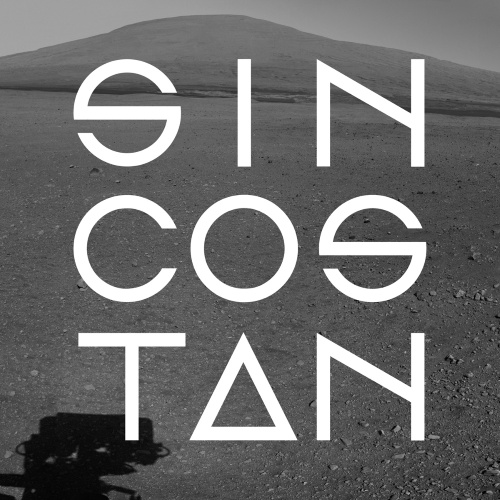 SIN COS TAN is the new mathematically charged project of ace producer Jori Hulkkonen and VILLA NAH's Juho Paalosmaa, "a synthesized duo of great promise, broken dreams, and long nights". They have certainly delivered with 'Trust', all draped in melancholy with emotive vocals haunted by the ghost of Billy Mackenzie. This is subtle, hypnotic dance music with layered strings, sampled cimbalom and Cold War dramatics, it is one of the songs of the year.
Available on the album 'Sin Cos Tan' via Solina (Europe) and Sugarcane Recordings (Rest of World)
http://www.facebook.com/homeofsincostan
---
SINESTAR Hurricane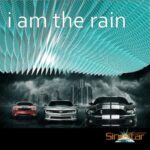 Bristol's SINESTAR are a full blown five-piece band with drums, bass and guitar as well as synths and their MESH derived synthesized rock has the potential to crossover into several electronic sub-genres. With a so far small but impressive body of work as showcased on the 'I Am The Rain' EP, the terrific 'Hurricane' is like FAITHLESS gone rock! Catchy, tuneful and anthemic, they just need to work on the production.
Available on the download EP 'I Am The Rain' via Dead Rat Recordings.
http://www.facebook.com/pages/Sinestar/310216912403126
---
STRANGERS Safe/Pain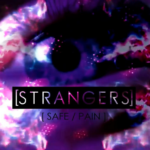 STRANGERS have been perilously close to COLDPLAY territory on occasions. But on 'Safe/Pain', a moody slice of sweeping synth noir with a lonely piano intro, the big surprise comes when a series of rave stabs cut in for the ultimate euphoric lift, crossed with a bit of dubstep! The BBC loved 'Safe/Pain' and used it for a clip of Team GB's immense cycling achievements at the end of the London 2012 Olympics, while they got support slots with BLANCMANGE and CLAUDIA BRÜCKEN under their belt.
Available as a download single via Beatwolf
---
TITANS It's Dark
'It's Dark' could be RAMMSTEIN reincarnated as DEPECHE MODE with fewer the flame throwers! TITANS' vocalist Dan Von Hoyel sounds like a lower register Dave Gahan winning a fight with a less Teutonic Till Lindemann. In an electronic sub-genre known for its shouting, 'It's Dark' manages to sound menacing without forcing the aggression. The edgy electronic backing from Fredrik Mattsson and Jimmy Svensson blends marvellously with the band's doompop manifesto.
Available on the download album 'For The Long Gone' via Progress Productions
http://www.facebook.com/TitansOfficial
---
ULTRAVOX Live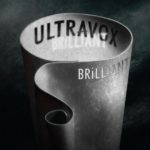 There were so many songs that could have been chosen but with this opener from their err… Brilliant comeback album was ULTRAVOX's optimistic message of intent. Musically, 'Live' is 'Dancing With Tears In My Eyes' without the imminent nuclear holocaust! The instrumental breakdown, which drops to a magnificent pulsing sequence, piano and lone bass drum before the climax, is pure LA DÜSSELDORF and really is something to be savoured.
Available on the album 'Brilliant' via Eden Recordings/EMI Records
http://www.ultravoxbrilliant.com/
---
SAORI YUKI Yoake No Scat (MARSHEAUX remix)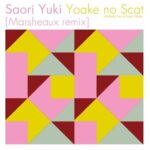 While recording their long awaited new album 'Inhale', MARSHEAUX added to their remix portfolio with a terrific reworking of a track dating back to 1969 by Japanese classic singer SAORI YUKI. Adding incessant beats, infectious pulsing synth and melancholic washes of sound to the more organic re-recording with PINK MARTINI from 2011, this brings Kayokyoku (a style of Japanese music thatabsorbs various Western styles) into the electro age with a Melody For a New Dawn.
Available as a download single via EMI Japan
http://www.facebook.com/marsheaux
---
Text by Chi Ming Lai
12th December 2012