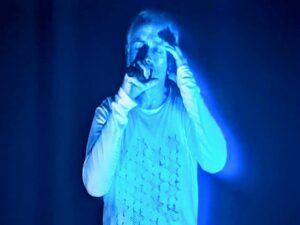 UNDERWORLD have now (in a variety of incarnations) been in existence for nigh on 40 years and this Wembley show was their biggest UK arena performance to date.
It provided a fitting anniversary for an act that has continued to push the envelope of electronic music production. In an effort to make this less of an "ordinary" gig, the show had a heavy focus on the band's 'Drift Series' set of tracks.
It saw an early 6.45pm start which would have caught out a few fans used to later kick-offs. The 'Drift Series' has seen UNDERWORLD releasing new material every week for a year and it's a move which has revitalised the band and has seen them creating some of their most vital music in years.
In what was an innovative set-up, band member Rick Smith appeared within the middle of the arena alongside the sound and lighting desk and mixed a set of tracks from the 'Drift' project.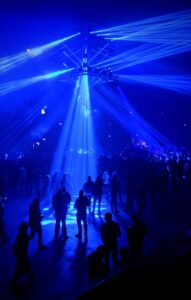 A separate central lighting rig temporarily turned Wembley Arena into a giant club and certainly provided a refreshing change from a support band starting off proceedings. Blue and purple spotlights bathed the arena in colour and by the end of the 75 minute set, the arena had started to fill with a few sporadic outbreaks of raving prior to UNDERWORLD's main set.
With the Wembley crowd suitably warmed up, a short 1 minute multi-screened projection of drifting race cars (see what they did there?) preceded Karl Hyde and Rick Smith taking to the stage and launching into the oddly titled, but rather wonderful NEW ORDER-influenced 'Listen to Their No'. The screens set either side and stretching behind the band projected hand drawn character animations perfectly in sync with the 'Temptation' style sequencer patterns and Hyde's "magic's never broken" hook provided an early earworm for the gig.
The anthemic 'Two Months Off' followed with its huge polysynth chords and in what has become an UNDERWORLD trademark, its title illuminated on the screen behind the band.
The band's 'Second Toughest in the Infants' album was represented early on with the epic 'Juanita: Kiteless: To Dream of Love'; red and green spotlights strafed the crowd and imagery of Rick Smith behind his mixing desk were streamed onto the side screens.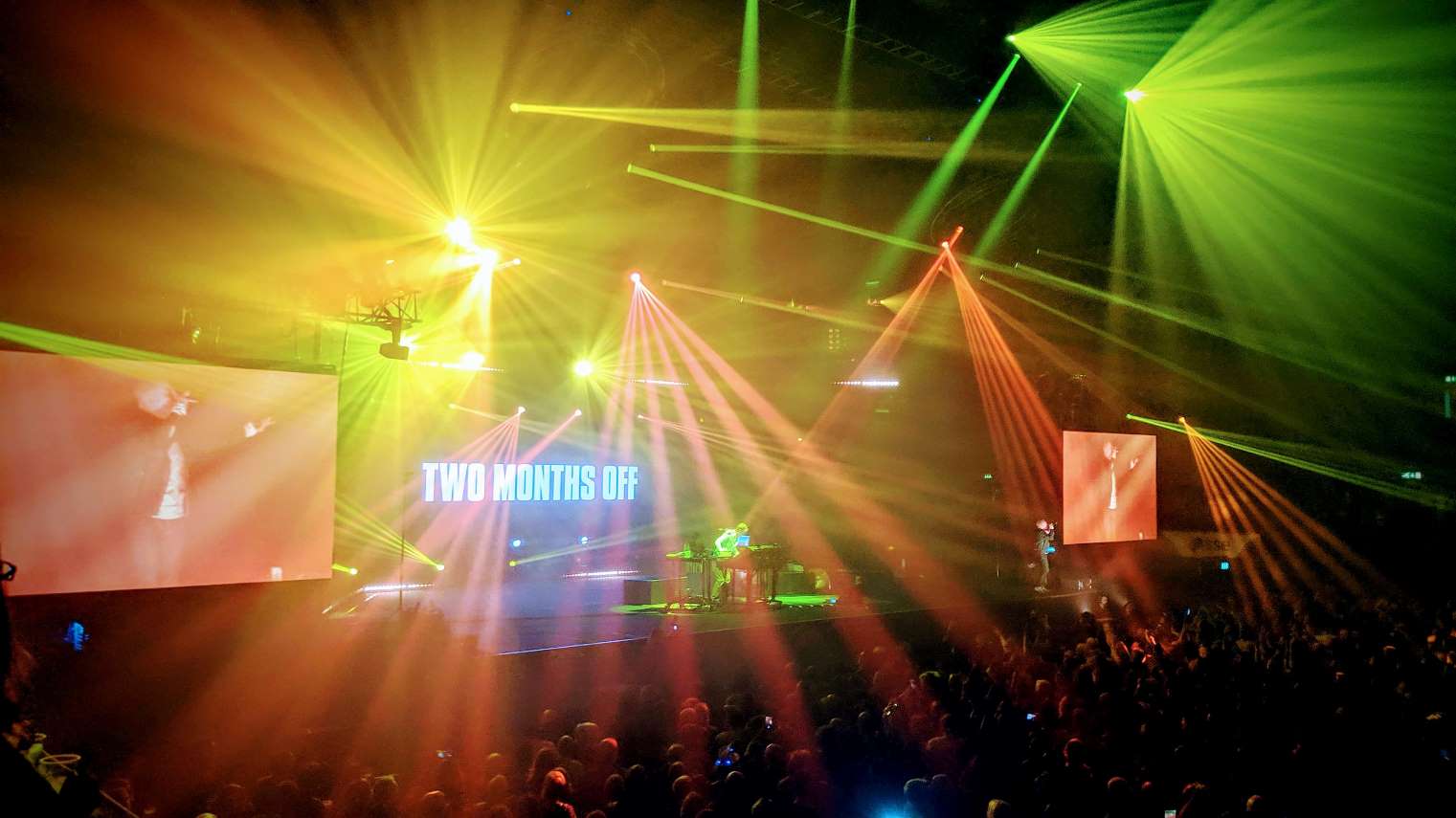 It took the appearance of 'Dubnobasswithmyheadman' tracks 'Rez' and 'Cowgirl' to truly lift the roof off of Wembley though; what is incredible about these two tracks is how original they were in comparison to many other dance tracks from that time. Both avoided the stereotypical "dance" sounds of the era and for that reason, both sounded remarkably fresh tonight considering being over 25 years old now.
It soon became apparent that this would be a career-spanning set, with tracks drawn from 'Beaucoup Fish', 'Oblivion With Bells', 'Barking' and their most recent (proper) album 'Barbara Barbara, we face a shining future'.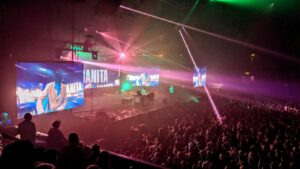 'Beaucoup Fish' was represented most with the glitchy 'Jumbo', the 'I Feel Love' bassline aping 'King of Snake' and discordant piano anthem 'Push Upstairs'. Obviously an UNDERWORLD gig wouldn't be complete without 'Born Slippy (Nuxx)' and the Wembley crowd was hit by a blinding array of multi-coloured lasers as the almost tribal kick drum piledrived through a ten minute version of the track.
The gig climaxed with the almost poppy 'Always Loved a Film' from 'Barking' and a banging 'Moaner' from 'Beaucoup Fish'. 'Moaner' provided an absolute audio-visual blitzkreig of a finisher, with a curtain of lasers synchronised to the screeching synth riff of the track and Hyde's stream of consciousness lyrics weaving through it. At the end, the house lights came up and a clearly emotional Hyde addressed the crowd with "…this has been the most extraordinary year, thank you for taking part and joining us in this journey! You're beautiful!".
Special mention must be made with regards to the Astro sound system used at the show; it was one of the most sonically impressive arena PA rigs which ELECTRICITYCLUB.CO.UK has ever experienced and certainly contributed massively to the experience.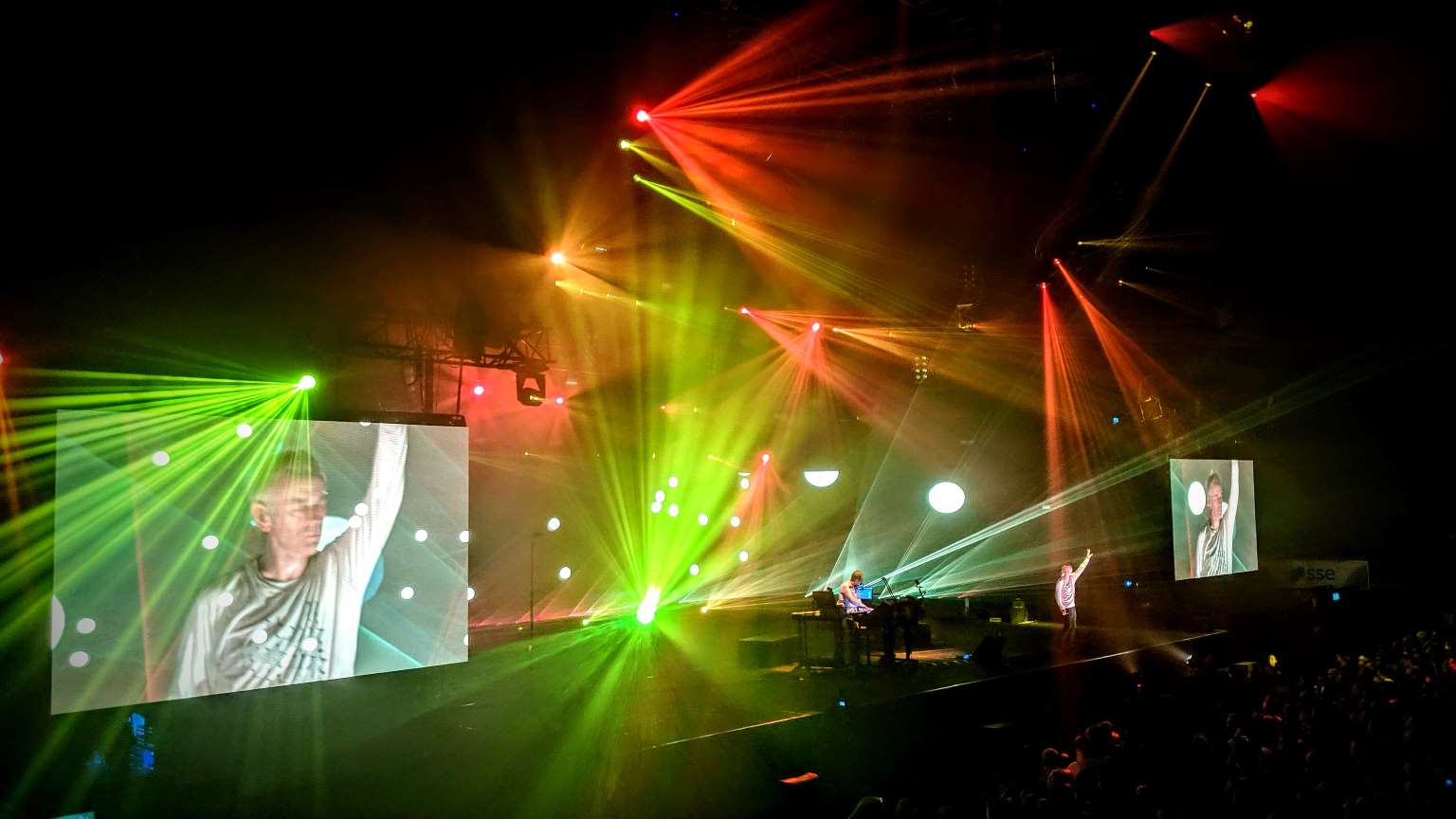 Criticisms? Only that 'Dirty Epic' wasn't given an airing and that there will always be questions as to what exactly Rick Smith actually does behind his huge mixing desk. However, the UNDERWORLD 'live' show has always been this way (even in the Darren Emerson era) with Smith seemingly adding effects and mixing backing track stems with no particular played elements and more of a live dub aesthetic throughout.
These nitpicks aside, there seems to be no signs of UNDERWORLD stopping and the 'Drift Series' has seen them creatively re-born and reaffirming them as one of the most exhilarating sounding live electronic bands in the country. Miss them at your peril…
---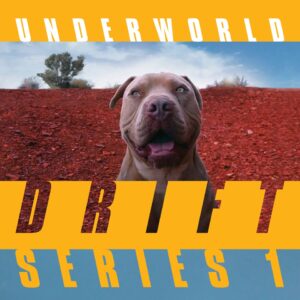 Special thanks to Josh Cooper at 9PR
'DRIFT Series 1' is released by Caroline International as a 7 CDs + 1 Blu-ray boxed set featuring an 80 page book, a 'Sampler Edition' is also available as a single CD
http://www.underworldlive.com/
https://www.facebook.com/Underworld/
https://twitter.com/underworldlive
https://www.instagram.com/underworld/
---
Text and Photos by Paul Boddy
12th December 2019