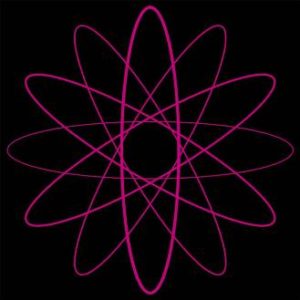 With a pair of three track EPs 'Captive In Symmetry' and 'Stark White' issued in 2015, VILE ELECTRODES have been steadily moving towards unleashing their long awaited sophomore opus 'In The Shadows Of Monuments'.
And now, the EP interregnum becomes a trilogy with another three track release entitled 'Black Light'.
The lead song 'New Shoots In The Snow' is possibly the most percussive number that VILE ELECTRODES have recorded yet, with salvos of electronic drums accompanying Anais Neon's deliciously nonchalant vocals.
It comes with a video that looks like it was filmed while the duo were out on tour recently in Sweden but actually, the footage was captured on a mobile phone in the far less glamourous location of Kettering! Yes, "The axis tilts"!
"Snow? Check" says Anais Neon, "Shoots? Check. Tree silhouettes? Check. And pylons. Always pylons." Speaking of pylons, also on 'Black Light' is the rather strange but wonderful tone poem 'Love Song For A Pylon'.
Over eight minutes, the bizarre narrative sees Neon meet a grisly end as "I draw ever never to the vibrating metal form, before ascending into the outstretched arms for a final electric embrace". The EP is rounded off by the pulsing hypnotic cacophony of 'A Future To Die For', which fittingly builds towards a dystopian climax. "Is there a way? Is there the will?"
With other great songs such as the throbbing arpeggio laden 'As We Turn To Rust' and the dramatic set piece 'The Vanishing Past' likely to be included on 'In The Shadows Of Monuments', there is more brilliance to come from them VILE ELECTRODES in 2016.
---
The 'Black Light' EP is available as a CD in a luminous effect artwork slipcase from http://www.vileelectrodes.com/merch/black-light-ep
The download is available from https://vileelectrodes.bandcamp.com/album/black-light-ep-2
http://www.vileelectrodes.com/
http://www.facebook.com/vileelectrodes
http://vileelectrodes.blogspot.com/
---
Text by Chi Ming Lai
22nd April 2016