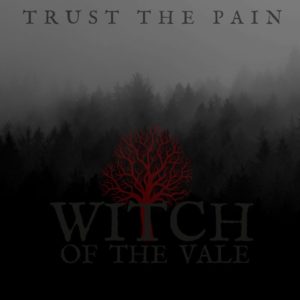 In the world of plenty, the nature runs through the laws of the land and she decides on all outcomes. Break the cycle, and you're doomed, turn against her, and you will pay the highest price.
Deeply rooted in Celtic folklore with Wiccan beliefs, the highly spirited music of WITCH OF THE VALE is like nothing else within the world of electronica today. Outer Hebridean Isles meets the mysterious and hostile shores of Loch Lomond to create the freshest musical abyss of strength and stamina to deliver the most unusual sound and please the most discerning synth lovers.
Relatively unknown, Erin Hawthorne and her husband Ryan's music has been recognised enough to claim the support slots for ASSEMBLAGE 23, CLAN OF XYMOX and SOLAR FAKE.
WITCH OF THE VALE's debut last year with 'The Way This Will End'
EP gathered enough appreciation and enthusiasm for the pair to continue their Pagan musical experimentation and this winter sees the release of the second EP 'Trust The Pain'
.
The eponymous first track introduces serene, yet uncertain feelings channelled via Hawthorne's clear vocals over the croon from a raven. The angelic ballad puts all the fears to sleep, leading gently into 'The Ghosts Won't Know', which continues with ethereal quality of vocals and sparse instrumentation in form of delicate piano, which is met by cold strings and slow ritualistic drumming.
'Suffocation' sees a mood shift, where the piano meets more haunting sounds, painting elements of dread, fear and tears, palpable in the musical execution, even though the vocals remain softly celestial and almost divine.
The surprise comes with an unusual cover of Lana Del Rey's 'Gods & Monsters', which was a Top 40 hit in the UK, and was covered by the likes of Jessica Lange, as well as used in films and TV series. WITCH OF THE VALE bring out a fresh approach to this controversial piece, whose lyrics describe life lived dangerously, not seeking redemption but ploughing harder and harder towards the tragic end. As opposed to the gritty, sleazy vocal from Del Rey, Erin brings a certain celestial quality to this massive number, shadowed by nothing but a delicate piano and retiring synth.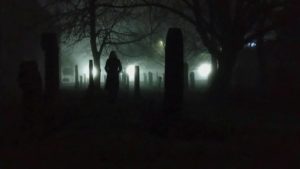 Erin and Ryan Hawthorne are definitely revealing more and more of their magical world and they are ones to watch out for. Not affiliated with any musical circles, the pair do their own thing with beauty and poise, creating the most astonishing arrangements and it feels like they definitely have more up their sleeve, so follow The Witch.
---
'Trust The Pain'
is available as a download EP from https://witchofthevale.bandcamp.com/releases
http://www.witchofthevale.com/
https://www.facebook.com/witchofthevale/
https://twitter.com/WitchOfTheVale
https://www.instagram.com/witch_of_the_vale/
---
Text by Monika Izabela Trigwell
15th February 2019