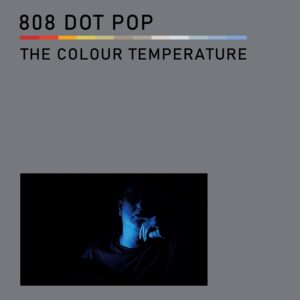 One thing that Belgian duo METROLAND never disappoint with is a finely tuned concept.
For his first solo album as 808 DOT POP, Passenger S has ventured towards the science of physics for 'The Colour Temperature'
.
Defined as a characteristic of visible light that has important applications in lighting, photography, videography, publishing, manufacturing, astrophysics and horticulture, colour temperature is part of everyday life and measured in units of kelvins.
In tribute to his eponymous constant, the opening 'Planck's H' is electromagnetic action expressed musically for that very intellectual topic of quantum mechanics, although the absence of elektronisches schlagzeug might confuse some.
'Illuminants' really wouldn't sound of place on a METROLAND album, while 'Radiaton Laws' chordially appears to be a clean mechanised reworking of NEW ORDER's 'Temptation'.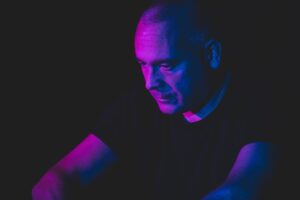 The sequence-laden overtures of 'The Tungsten Filament' naturally glow but 'Blackbodies' is melodic robopop with a feminine twist featuring vocals from Noemi Aurora of goth electro duo HELALYN FLOWERS.
Now imagine if KRAFTWERK fronted by a girl and we are not talking about Kylie in the 'Can't Get You Out Of My Head' video here.
The bubbling ambience of 'Kelvin (2700)' acts an interlude before the perky 'Thermal Contact' provides rhythmic relief with its clattering drum machine and snaps of synthesized noise, as does 'Ultraviolet'.
'The White Tone Of Lamps' provides another lecture over an electronic backdrop, but much better is 'Incandescent (Iridium)' which delightfully expresses itself in a manner of a Vince Clarke and OMD collaboration with the virtual vox humana lady oddly providing both the science talk and the alluring heat.
'Thermodynamica' takes on a shadier approach into aurally illustrating the properties of matter with its knowledge essential to the generation of nuclear power; the late Florian Schneider once said "nuclear power is like a knife; it can be used for slicing bread or to stab you in the back". Therefore, it is fitting that 'Inside The Light Bulb' closes 'The Colour Temperature' utilising the synthesised speech sound design reminiscent of the KRAFTWERK legend.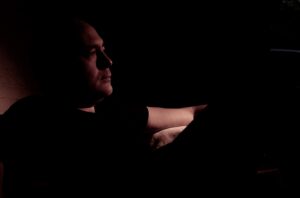 While not a radical departure from the template of METROLAND, 'The Colour Temperature' will satisfy the ears of their fans as well as those who might like a bit of ORBITAL or KOMPUTER.
So until Passenger S and Passenger A come back together to consider their next thematic concept, it's time to 808 DOT POP.
---
'The Colour Temperature'
is released on 5th June 2020 by Alfa Matrix in CD and digital formats, pre-order from https://alfa-matrix-store.com/808-DOT-POP/808-DOT-POP-The-Colour-Temperature-CD
https://www.facebook.com/808dotpop/
https://www.instagram.com/808dotpop/
---
Text by Chi Ming Lai
24th May 2020