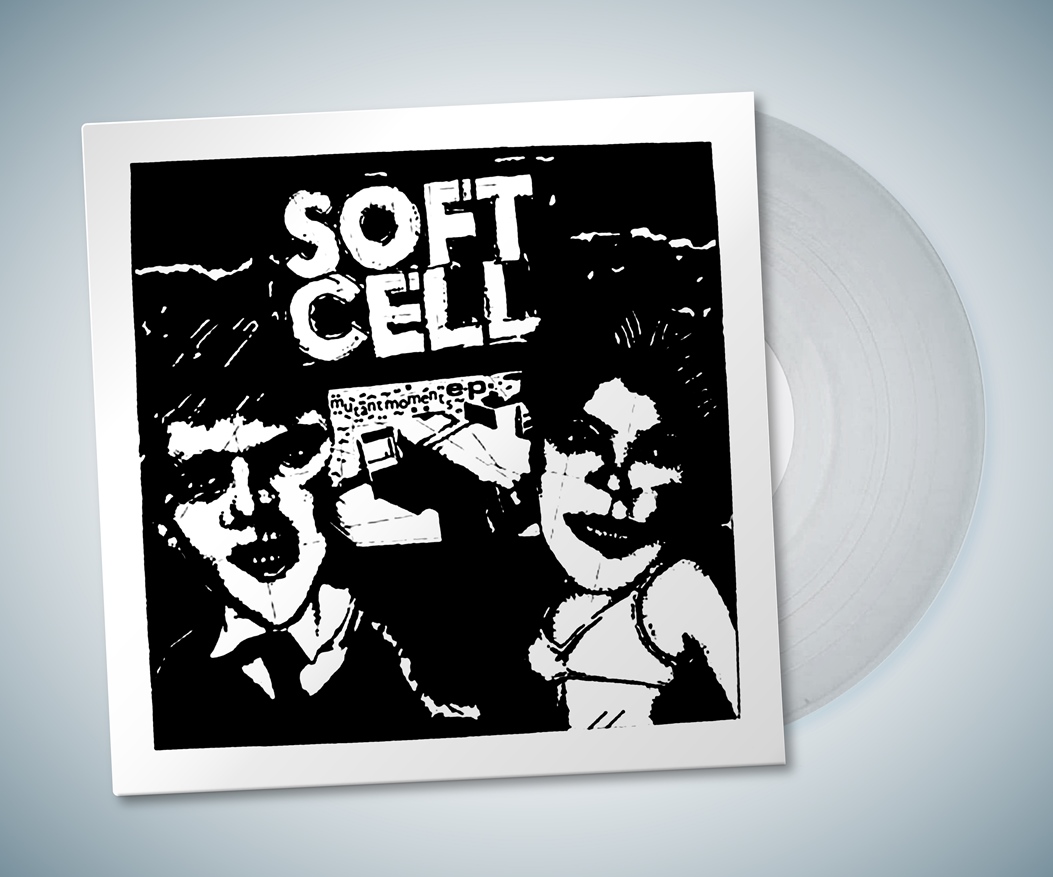 To celebrate 40 years since the release of their very first recording, SOFT CELL have re-released their debut EP 'Mutant Moments' as a 10 inch transparent vinyl edition.
Originally released as limited run of 2000 7" singles in October 1980 on the band's own Big Frock imprint, the EP sold out immediately.
Less than two years later, SOFT CELL would score five Top 5 UK hit singles in the space of just 13 months.
On the striking self-produced artwork, SOFT CELL were credited as David Ball (Synthesizer, Tapes, Electronics), Marc Almond (Vocals, Synthetic Scratch) and Steve Griffith (Visuals). Meeting as art students at Leeds Polytechnic, Almond needed music for his performance art so with his Korg 800DV synthesizer, Ball had the avant-garde credentials that the flamboyant vocalist was looking for.
"'Mutant Moments' was very homemade" Dave Ball told ELECTRICITYCLUB.CO.UK in 2018, "very lo-fi and made on no money, done at art college". On this reissue, he has personally supervised the remastering process to ensure a vast improvement on the original pressing, declaring it as "A vintage slice of lo-fi Polytechnic synthpop, lovingly remastered for you".
Gloriously gritty, 'Potential' began the four song set with a metronomic buzzfest while the wonderful 'L.O.V.E Feelings' was a melodic sign of things to come with some basic but beautiful synth sounds and an air of John Barry's 'Midnight Cowboy'.
Although 'Metro MRX' was to sonically improve later when produced by Daniel Miller for a Flexipop giveaway, the 'Mutant Moments' version was scarier, especially when Almond eerily announced "he's my favourite mutant!" over a heavily processed otherworldly rhythm box.
While 'Frustration' ended up on SOFT CELL's subsequent 1981 debut long player 'Non-Stop Erotic Cabaret', it was barely recognisable in its earlier incarnation with its synth hooks yet to be part of the song.
Meanwhile Almond's distorted cries of "I WANNA DIE" were deadly sinister while Ball creepily deadpanned that "I'm an ordinary bloke"!
The wider breakthrough on the 'Some Bizarre Album' with 'The Girl With The Patent Leather Face' was to come in early 1981 as SOFT CELL duelled with DEPECHE MODE over whose track was the stand out. Rated higher at the time than the Basildon boys, Ball and Almond were signed by Phonogram and the rest is history.
It's amazing to think how much of an impact SOFT CELL were to have in popular culture and everyone from FRANKIE GOES TO HOLLYWOOD, BRONSKI BEAT, ERASURE and PET SHOP BOYS to NINE INCH NAILS, PSYCHE, FISCHERSPOONER, TIGA and HERCULES & LOVE AFFAIR owe them a debt of gratitude for paving the way.
The do-it-yourself art school aesthetic of 'Mutant Moments' importantly enabled it all to begin with its dysfunctional gutter pop and primitively wayward electronic backdrop.
---
'Mutant Moments' is reissued as a 10 inch transparent vinyl EP by Big Frock, available now direct from https://www.softcell.co.uk/record-store-day/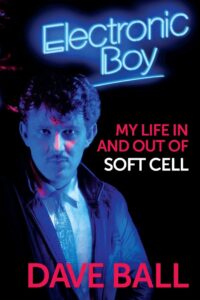 'Electronic Boy: My Life In & Out of SOFT CELL'
by Dave Ball is published by Omnibus Press on 11th June 2020, pre-order from https://www.lexermusic.com/dave-ball/dave-ball-electronic-boy-hardback-book
https://www.facebook.com/softcellband/
https://twitter.com/softcellhq
https://twitter.com/dbelectrode
https://www.instagram.com/softcellhq/
---
Text by Chi Ming Lai
Photo by Paolo Di Paolo
22nd May 2020