Synth trailblazers HEAVEN 17 recently won the title of 'Sheffield's Greatest Band of All Time' following a public online poll conducted by local newspaper The Star.
Despite competition from DEF LEPPARD, THE HUMAN LEAGUE, ABC and ARCTIC MONKEYS, the combo founded by Martyn Ware, Ian Craig Marsh and Glenn Gregory hung on to come out victorious.
Although Marsh left the fold in 2007, HEAVEN 17 are still going strong 35 years on from the release of their debut album 'Penthouse & Pavement'. Ware and Gregory will commemorate the occasion this October with a concert tour featuring a new electronic version of the acclaimed long player.
HEAVEN 17 initially began as a pop subsidiary of BEF, the production umbrella of Martyn Ware; he would go on to release an ambitious three volume series of technologically enhanced covers albums with guest vocalists. Entitled 'Music Of Quality & Distinction', each featured assorted favourites from Ware's own record collection with the 1981 'Volume 1' reinterpretation of 'Ball Of Confusion' sung by Tina Turner effectively reviving the career of The Soul Queen. As a special treat for this 2016 tour, there will be a BEF live set in the second half of the show.
Among the guest singers will be 'Miss Beehive' Mari Wilson, SEX PISTOLS' Glen Matlock and Peter Hooton from THE FARM, while Glenn Gregory will also indulge in a cover or two.
In the middle of rehearsals for assorted HEAVEN 17 and BEF shows in the lead-up to the tour, Martyn Ware kindly took time out for an enlightening chat about a variety of topics including new HEAVEN 17 material, DAVID BOWIE, the pros and cons of crowdfunding plus how the major record labels are still up to their old tricks, despite (or because of) changes in the marketplace…
You've promised a new electronic version of 'Penthouse & Pavement' for this tour. What style are you going for?
We've been doing new versions of stuff from 'Penthouse & Pavement' for a while. The last time we did it in 2010 was with a full band, so as much for economic reasons as anything, we are doing it with a more stripped down electronic format.
So we've tried to reapproach a few of the songs in the style of the new stuff we're writing and it will be a unique insight into where we are at the moment, kinda retro-futurist…
You said 2013 was the last BEF show, but the brand was revived and you came back at Rewind in 2015. What prompted the change of heart?
Rewind approached me and I said "over my dead body" because it was a pain in the neck organising it all. With all the artists that would be involved, I didn't think we could make it work financially. But Rewind very kindly said "we'll make it worth your while" so I had a change of heart. The last BEF shows in 2011 and 2013 made no money and whilst I love contributing toward the cultural health of the country, I'm not so keen on doing it at my own expense. So the change of heart was down to economics really. The production values of Rewind are very high and I like them, so if I was going to do it, it had to be at the highest level and they delivered.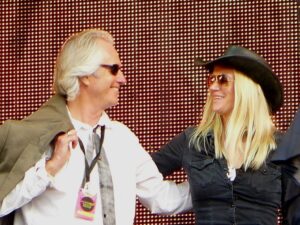 Having M's Robin Scott perform alongside his daughter Berenice, who is in the HEAVEN 17 / BEF live band, must have been a special moment?
It was amazing, what a lovely man! It was a very strange thing because it was the first time he'd performed 'Pop Muzik' since the 80s and its one of our all-time favourite pop songs, it's almost the perfect pop song to be honest; we were very honoured to have Robin doing it. In the latest BEF show, Glenn is singing it.
So how did BEF end up being part of this upcoming tour?
Our agent Jack Gray, who is also our manager, asked if we'd like to do a BEF element to this year's tour and I said I'd rather just do a HEAVEN 17 tour. He said the promoter was very keen to do it, but I wondered how we could make it work. Jack asked some people, did the sums and this is where we're at.
Will there any BEF guests that will be specific to each night on the tour?
The nature of the tour is a specific production and won't really mix with a support act, the BEF element will be provided by Glen Matlock, Peter Hooton and Mari Wilson. But there's a little bit of flexibility, so we can potentially have an additional guest singer at some of the venues.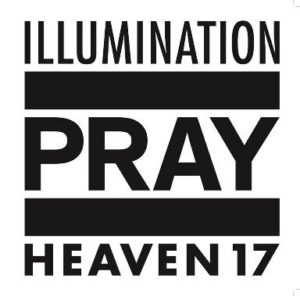 'Pray' has been an extremely well-received new HEAVEN 17 track. Can you tell me about its genesis?
We started off with doing something that was reminiscent of early HUMAN LEAGUE and wanted the beginning to sound like it could conceivably come off 'Reproduction' or 'Travelogue' instrumentally. Meanwhile, the lyrical content emerged from what was on our minds… like with 'Five Minutes To Midnight' on 'How Men Are', we were obsessed with cruise missiles and us all getting blown to smithereens.
So with 'Pray', conceptually it was about politics in the broadest sense of the word, but specifically feeling lost and hoping that something better is going to come along.
The second half of 'Pray' reminds me of 'Young Americans' era Bowie, particularly 'Fascination'…
Yes, that was deliberate…
Recent events must have brought to mind when DAVID BOWIE came to see THE HUMAN LEAGUE play at The Nashville and chatted to you afterwards?
Yes, he's been like a spirit that's guided me.
In the wake of his demise, I put together an idea for a Bowie exhibition which I've since presented to The V&A and The Barbican.
It seems to have stalled a bit, but the idea is to have an exhibition based around the meaning of Bowie's lyrics and his work in general called 'Bowie Decoded'. The one failing as far as I could tell about the V&A show 'David Bowie Is…' was it was a bit shallow in some respects. It didn't go into what I regard to be the conceptual depth of Bowie at all, it was all about the artefacts.
So I thought somebody, somewhere should do one about what Bowie means to people and how deep that connection is. Everyone has their own personal journey because Bowie left so much room for interpretation. His ideas, philosophy and artistic intention were so strong that he has been a constant presence in my life and I thought that could be articulated. So I put together a team of people who do interaction and physical exhibition work.
One of the key ideas was to create an online presence both on an app and the web where we could create a database of crowdsourced meaning for his lyrics, so making people empowered to contribute their interpretation of his songs. I don't think it's been done before. It would be combined together with a traditional exhibition that would tour, but there would be mechanisms for people to leave their thoughts. These things take time… The Barbican for example plans 2-3 years in advance anyway, but I'm hoping to restart this again.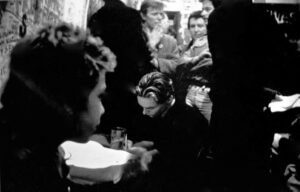 'Life On Mars' occasionally is part of a HEAVEN 17 encore. You're no stranger to Bowie related covers. Any more you'd like to attempt, either as HEAVEN 17 or BEF?
That's a good question. At the recent BEF performances at Rewind, we've done 'Ashes To Ashes' with Peter Coyle from THE LOTUS EATERS singing. I'm so proud of it, it's the best cover version we've ever arranged.
I honestly think if Bowie had been in the audience, he'd have loved it. We love it so much, I think we'll do it as part of the BEF show on this tour.
With Glenn busy with HOLY HOLY and you working on the 3D commissions etc, it must be a challenge to get any new HEAVEN 17 material recorded?
Yeah, to put it bluntly! We're never in the same place at the same time. Ideas and creativity are not an issue. We've recorded the next single after this one that we're going sell on the tour. This new single is a AA side 12 inch, one side is called 'Captured' and the other side is 'Unseen'.
They're coming from the same vein as 'Pray', similar kind of sound and vocal palette. It sounds like HEAVEN 17! We're happy to put our names to them, and there's a certain kind style emerging, which wasn't planned. It's high production values, but incorporating the System 100 sounds together with contemporary stuff. It's a hybrid of stuff and back to intellectually rigorous lyrics.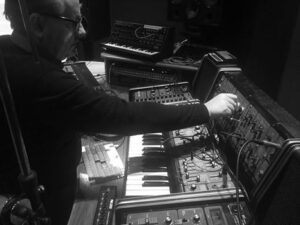 Are you going down towards the traditional album route?
This album is just going to be a compilation of all these AA sided 12 inchers essentially, although it might have a bonus track or something.
We like the idea of keeping it to about the same length as a traditional album so it will be around 40 minutes, which means probably 10 tracks.
Both myself and Glenn have gone right off packing out a 70 minute CD for the sake of it. The quality is much more important than quantity. So we've got 6 tracks done, we've just got another 4 to write… easier said than done though. The ironic thing is though, when we do manage to write and record together, it's quite quick because we know each other so well and trust each other's judgement; we just get on with it.
The working title is 'Not For Public Broadcast', an ironic take on us not wanting to release it digitally. Actually, Glenn wants to go one step further and ban it from the radio as well, but I don't think we're gonna let him do that! *laughs*
Have you considered crowdfunding as an option for the new album?
We looked into this… There's something about crowdfunding that makes both me and Glenn feel uneasy. The existing companies that do it, it's not an immoral thing but there's a fine line between giving fans special stuff, and milking them… if we could do the mechanism ourselves where fans support making the record in return for getting their name on the album, that simple thing could probably work for us.
But it's this thing about "with this package, you'll also get a piece of pubic hair and with another one, you get to sleep with the artist!"! I'm not having it… if money ties in a passion for a subject, I don't really like it! But it's horses for courses, people can do what they want.
I mean, we are selling VIP tickets on this tour, people get to meet us and have photos… we'd always done that for free in the past, but everybody was saying we were stupid. Because to make ends meet, we need to do this stuff, and that I'm afraid is what we have to do now to cover the cost and expense thing of a tour. That makes me feel a little bit uneasy but if people want to pay it, there's nothing wrong with that. What I don't like is getting people on a hook and milking it 'til they're dry, it's not right!
The public generally aren't aware of the financial traumas artists go through…
I got stung a little bit by the third BEF album… that was a big wake-up call! I put a year of my life on-and-off into doing that and then in the end, there was no money in it at all.
I don't think I wasted my time because I'm proud of the album, but there's no money in that stuff anymore. We just have to find another way of releasing stuff from a financial point of view.
As you know, Universal Music now own our back catalogue and I'm not a big fan of them, because of this five album compilation that's come out. It has the first three albums but also 'Pleasure One' and 'Teddy Bear, Duke & Psycho' which have been out of print for a few years; so it has some commercial value, albeit limited. We had suggested about doing a proper boxed set including all the later albums as well for a definitive HEAVEN 17 career boxed set, but Universal turned it down saying they couldn't make any money!
But, they then sent us an email notification, not asking what we thought, but telling us about this five album compilation and actually saying in the email "this is for your information only", ie this is happening whether you like it or not! And it's been put out at a price of £12 for FIVE albums! Basically, if something is released as a reduced price compilation or something, under the terms of our old contract, we get paid only 60% of the royalties that are due!
So not only are they charging too low a price for our legacy, we also don't even get paid the right amount for it! I'm not happy at all! That's why me or Glenn haven't been mentioning or publicising this compilation through any of the official channels!
How do you think HEAVEN 17 / BEF are covered by the mainstream and independent media now?
I think people are generally very kind to us, but there's two sides to this. We don't have a record company so we don't have any access to resources like press officers.
So everything we do has to come through me and Glenn. We don't even have anybody working on our social media, me and Glenn don't have time to service it properly but we do our best.
We can't afford to be spending money on getting lots of mainstream press. We have some very kind people who are willing to do radio promo for virtually nothing, but we feel guilty about not paying them.
So it's difficult to get stuff in the mainstream press but what we do get is complimentary, as is our coverage online. So I'm very happy with it in general. What's more important to us is credibility than spreading the word. It's all about artistic freedom and control over how you're presented to the public, we are willing to trade large scale commercial success for that.
---
ELECTRICITYCLUB.CO.UK gives its warmest thanks to MARTYN WARE
HEAVEN 17 + BEF October 2016 tour includes:
Liverpool O2 Academy (20th October), Birmingham Town Hall (21st October), Glasgow O2 ABC (23rd October), Gateshead Sage (24th October), Sheffield City Hall (25th October), Manchester O2 Ritz (26th October), Bury St Edmunds Apex (28th October), Basingstoke Anvil (29th October), London Shepherd's Bush Empire (30th October)
https://www.facebook.com/heaven17official/
https://www.facebook.com/BritishElectricFoundation/
---
Text and Interview by Chi Ming Lai
15th August 2016