Since a good percentage of great synth music comes from Scandinavia, with Sweden notably leading the field of good electronica, it's not a surprise that another act surfaces from the ashes of LADOMIR.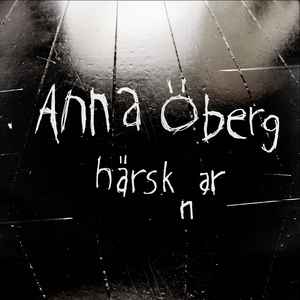 Having described their sound as "synth and string", the band had enjoyed a brief period of popularity, but Helsingborg born ANNA ÖBERG has long been a self-sufficient composer, lyricist and artist.
Citing the influences such as JOHN CARPENTER, KRAFTWERK, THE CURE and BOB HUND, Anna admits that pop is constantly at the centre of her own songwriting.
'Härsknar' is her first solo long player, produced by Charles Storm, known for his collaborations with HÅKAN HELLSTRÖM.
Promising a good dose of "pretty noise", alongside flute, glockenspiel and voices, all added to synthesizers and drum machines circa 1972-1986, 'Härsknar' invites the listener to immerse themselves into a Swedish extravaganza of new wave, industrial and punk.
Performed in Swedish from top to bottom, Anna's solo enterprise sure is a step into the unknown for many listeners used to their favourite genre being performed exclusively in English. The songs are about "people's anxieties, capitalism and homelessness, but also of hope and perseverance".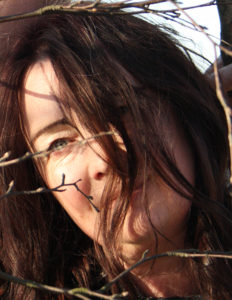 Musically, the album is truly an eclectic mix of instrumentation, voices and effects. From the delicately ethereal 'Var Inte Rädd', put together with the help of a Jupiter 4, JX8P, DSS-1 and MODular with a twist of a flute, through to the beat loaded '5 Minuter', which features no less than an SP12, TR-606, Synsonic, Pro-One, Prophet 5, Jupiter 4 and DX7 to the gritty 'Sin Mamma', Anna certainly showcases her wide musical tastes.
Supported by Kire Nilsson and a host of synthesisers on 'Se Mig', Anna doesn't rest there. What follows is a harsher sounding 'I Morgon', with the addition of glockenspiel to round up the host of hardware used here.
'Ett Rop På Hjälp' sounds like a dirty collaboration between PET SHOP BOYS on steroids and AND ONE, while the closing 'DNA Är Gratis' is more of a poppy synth sweetie, being a cross of early DEPECHE MODE or YAZOO, with Love Parade sounding beats and the further use of glockenspiel.
While to many, singing in Swedish may be an obstacle, some will appreciate the plethora of fantastic synthware used on this long player. ANNA ÖBERG isn't a stranger to those instruments and certainly knows what she's doing.
This is a perfect alternative to those seeking something different this Spring.
---
'Härsknar' is released in vinyl LP and digital formats, available from
https://annaberg.bandcamp.com/releases
https://www.facebook.com/Anna5Oberg/
---
Text by Monika Izabela Trigwell
3rd April 2017