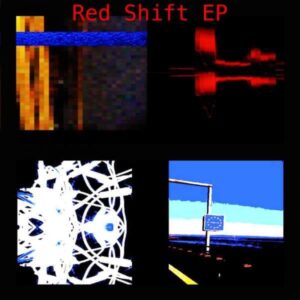 "BLANCMANGE are probably the most under-rated electronic act of all time" said MOBY recently.
The new 'Red Shift' EP is released to coincide with BLANCMANGE's upcoming live dates with THE HUMAN LEAGUE features four vocals tracks from this year's 'Commuter 23' album.
All re-worked by Neil Arthur, the tracks also feature David Rhodes, BLANCMANGE's long-time guitarist who can also count PETER GABRIEL, KATE BUSH, GRACE JONES, JAPAN, TALK TALK and NEW ORDER among his long list of credits.
On the 'Red Shift' title track, Rhodes adds his impenetrable touch, but the track is also notable for Neil Arthur's revoicing of the song, which harks back to the booming eccentric style he employed on earlier BLANCMANGE recordings like 'Feel Me' and 'Blind Vision'.
The brilliantly titled 'Judge Mental', one of the highlights from 'Commuter 23' is also included, while Rhodes' enhanced guitar contributions on the avant reggae of 'Jack Knife' make it sound like it could have come from ENO's 'Taking Tiger Mountain (With Strategy)' sessions.
A pulsing reconfigured 'Last Night (I Dreamt I Had A Job)' with new vocals closes the EP which provides a bite size insight into the current artistic mindset of Neil Arthur, who has been extremely prolific of late, having released the albums 'Semi Detached' and 'Nil By Mouth' in just 2015 alone.
2017 promises more new music from Neil Arthur including a collaboration with BERNHOLZ under the moniker of NEAR FUTURE who made their debut live performance at the Sensoria Festival in Sheffield last month.
---
The 'Red Shift' EP is released digitally by Blanc Check on 2nd December 2016 and available as a signed promo CD-R from https://blancmange.tmstor.es/
BLANCMANGE's 2016 live shows with THE HUMAN LEAGUE: Bournemouth International Centre (25th November), Sheffield Arena (3rd December), Brighton Centre (9th December), Birmingham Barclaycard Arena (10th December)
https://www.facebook.com/BlancmangeMusic/
---
Text by Chi Ming Lai
16th November 2016