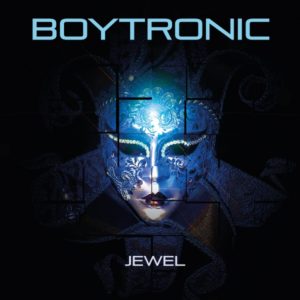 BOYTRONIC certainly have been through many line-up changes, hiatuses and disappearances and reappearances from the German synth scene since 1983, but now it's the time for the big return.
'Jewel' marks the 2017 reincarnation of the trio, with Ingo Hauss, Hayo Lewerentz and James Knights.
Since Hauss and Lewerentz have approached the project in a fluid manner, rather than "we are in a band, therefore we have to deliver" configuration, the artistic process has been more relaxed and not rushed, until they found Winchester boy James Knights.
The former vocalist of SCARLET SOHO recorded 'Time After Midnight' with the German duo, without any expectations or further plans, but, since musically it represented the kind of material BOYTRONIC have been loved for and it was warmly received by the hungry fans, the three musicians decided that a brand new BOYTRONIC album was in order.
Following previous multiple releases, with the last opus 'Dependence' some ten years ago , 'Jewel'
promises "a new beginning as well as the continuation of the success story" for the Hamburg based project.
Inspired by Martin Scorsese's 'After Hours', 'Time After Midnight' marries an excellent nostalgic synth sound and vocal à la Marc Almond in his prime, and is a perfect re-introduction into the quirky sound of BOYTRONIC, who have always had that edgy feel to their material.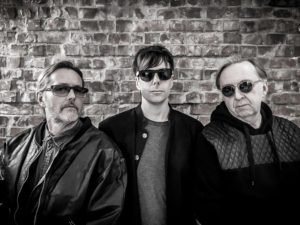 'The Universe' distinguishes itself with masterful arrangements and rather original approach to synth. Lewerentz calls it – "a centre part in Alice in Wonderland mode"; its simplicity unparalleled, and its depth unreachable, a little gem.
Talking about which, the title track is certainly precious. A little bit of mystery, a dash of versatile vocal and a dose of nostalgia recalling CAMOUFLAGE equals a wonderfully rounded down tempo tune.
While the cinematic 'Jewel' is "shiny and clear", 'Mad Love' is loaded with magically pulsating rhythm, reminiscent of BOYTRONIC's earliest releases, with its metallic synth sound and an innate musicality seeded deeply in Lewerentz's creations, making it a perfect choice of the first single.
'Share' is a dark horse, with breaking the boundaries of electronica as we know it; a bit EBM-ish but without the tedious stomps and unnecessary twists. Lyrically it describes the unruled sharing of contents on social networks, which has become somewhat a mare for the artists of today.

'My Baby Lost Its Way' is a minimalist pop hit, which dazzles with the danceability factor and brings back the club feels of old, while 'Dark Passion' ushers in the Eurotrance beats over nautical connotations a la 'Das Boot'. No surprises there as Lewerentz, along with Ingo Hauss and producer Alex Christensen, was also involved in the successful U96 project.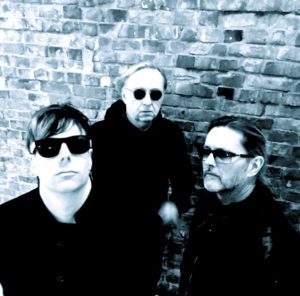 Semi-instrumental and fully robotic, 'Disco City' leads to the most surprising entry on the album; a cover of U2's 'New Year's Day'.
"We came up with the idea spontaneously at the studio", says Lewerentz. "Ingo, James and I were jamming away when suddenly James joined in our chord harmonies with the 'New Year's Day' chorus. We looked at each other in surprise and decided: Might as well have a go at the original." The result is a very fitting electronic version of the well-known song, which actually sounds heavens better than the original.
It is indeed pleasing to see the BOYTRONIC spark light up again; much fresher, fuller and bigger, but still keeping in with its beginnings – something not many can deliver so easily.
"BOYTRONIC has always been about pop songs, danceable, catchy and always a little mysterious" says Lewerentz and 'Jewel' certainly provides on that level.
If you're looking for something non-conforming and not quite fitting into the box, there you have it… BOYTRONIC at their best.
---
'Jewel'
is released by SPV Records in Europe and Metropolis Records in North America on 3rd November 2017
https://www.facebook.com/boytronicmusic
https://twitter.com/BoytronicOffice
---
Text by Monika Izabela Trigwell
2nd November 2017