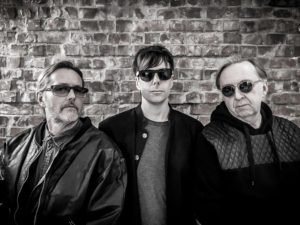 Since 1983, the Hamburg based BOYTRONIC have dazzled with non-quintessential electronica, not quite fitting into any box.
Throughout the last two decades of the 20th century, the band have paved the way for the synth bands of all sorts, being one of the most important electronic acts of their time. Many line-up changes ensured freshness but guaranteed durability.
After ten years since their previous opus 'Dependence', they're back with a dazzling 'Jewel'
. It marks the 2017 reincarnation of the trio with Ingo Hauss, Hayo Lewerentz and James Knights.
ELECTRICITYCLUB.CO.UK had the pleasure of chatting to Hayo Lewerentz of BOYTRONIC just in time for their eleventh studio release.
1983… a long long time ago…
Yes, very long… it feels like a lifetime 😉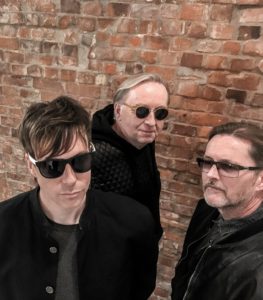 The line-up changes over the years can be a tad confusing…
True, but BOYTRONIC was always more of a project than a band. There was a time in the beginning with Holger Wobker singing two albums. Then he left and we put an ad in Melody Maker searching for a new singer and found Mark Wade from London for another two albums.
After that time, we established a new project called U96 which was more 'techno' and it became a huge success with Number 1 chart positions and millions of records sales, so BOYTRONIC was put on ice for some time.
But in 2003 I met Holger again and we recorded a new album together called 'Autotunes' which was in parts produced by English producer legend Gareth Jones. This was the first time we actually did some live shows with BOYTRONIC.
At the same time, I established my label Major Records where I released bands like IAMX, LADYTRON, MESH or NITZER EBB, so we didn`t have much time anymore for BOYTRONIC and Holger recorded a new album on his own entitled 'Dependence' which wasn`t matching our expectations at all. This was the point where everyone lost interest in BOYTRONIC…
Then in 2016, we recorded some demos with James Knights for another project that we planned and realized, that it sounded very BOYTRONIC-ish. This was the moment where we decided to relaunch the project again but Holger had lost interest in the meantime…
…Holger was good, but…
…he was never very keen on playing live although I think that you need to play live to keep things running. Our fans are very happy as they say to see us perform now on a regular base. We love it also and can`t wait to play more shows – maybe also in the UK soon we hope.
James Knights seems a perfect successor though?
Yes, he is the perfect successor as it seems. His voice is in a similar range and also the old classics sound very "BOYTRONIC" with him. Many fans told us that they love his presence and voice and that it matches to the older songs very well.
The BOYTRONIC sound has always been one of the kind?
Well, it changed with the times but it still is BOYTRONIC and always will be.
What makes Germany a true leader in the electronic genre?
I don`t know… nowadays there are also many artists from other parts of the world who make great electronic stuff like THE CHEMICAL BROTHERS, UNDERWORLD, LADYTRON, IAMX etc. But I guess KRAFTWERK left a big footprint out there and also some of the other electronic pioneers such as NEU! or "Die kosmischen Kuriere". We grew up listening only to electronic music in our teenage years but we also loved DAVID BOWIE, ROXY MUSIC or IGGY POP to name a few.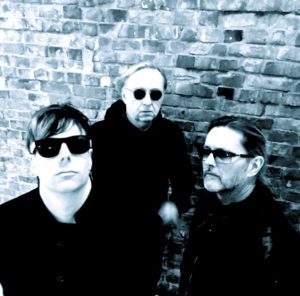 Do you continue with other projects such as U96 or similar?
Yes. We have just finished a new U96 album which we really are proud of. We are planning releases of tracks first until we will release the entire album though. We will also take U96 on tour next year. One of the tracks on that album is a collaboration with former KRAFTWERK member Wolfgang Flür by the way and we will release that track as a single in November.
Was the plan for 'Jewel' to bring back the original sounds of BOYTRONIC or introduce newer textures into your creations?
Both really. Of course we are influenced by new music as we listen to a lot of new stuff; but with James, we have a singer that matches the true BOYTRONIC sound, so I guess it is a good mixture.
What's the primary inspiration behind BOYTRONIC in terms of influences?
Well… the inspiration was many songs we wrote that came to life with James finally 😉
In the early years it was listening to everything 80s, New Wave and electronic artists. We were all die-hard Bowie fans in our teenage times.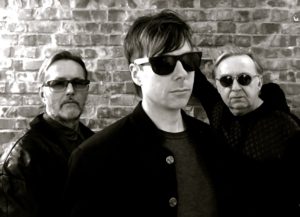 You describe yourselves as never having been "pure DEPECHE MODE devotees". Would you expand on that?
We love DEPECHE MODE, don`t get me wrong. It is just that we do not want to be one of these bands that try to sound like them. There are many of those bands here in Germany. We think there are so many great other artists too and we are very open minded musically.
James' voice is reminiscent of that of the younger Marc Almond. Was that intentional?
No…how can this be intentional? Marc Almond is obviously a great singer and was very influential on other artists too, but James voice is James voice – he was born that way 😉
What's the story behind your U2 cover on 'Jewel'?
We had some chords, a little layout for a new song and when James heard it, he sang a part of 'New Years Day' to it. As we realized that the chords were close to the U2 song, we decided to record the song as a cover instead. To have similar chords to an existing song happens sometimes unintentionally, but we don`t wanna be Copycats 😉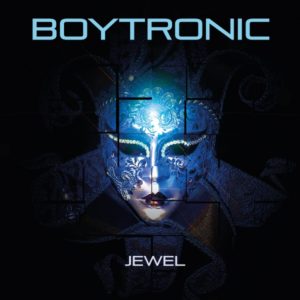 Will 'Jewel' be taken out on tour?
Yes, definitely. We have already played 7 shows this year and we will go on tour with the new album in early 2018. We will also play a lot of festivals like the WGT in Leipzig and more to come.
What does the future hold for BOYTRONIC?
We hope a lot. With James as the new singer, we are very inspired to write and record more material. Also we have a release with 'Jewel' in the US for the first time and we hope to play some concerts there too.
---
ELECTRICITYCLUB.CO.UK gives its grateful thanks to BOYTRONIC
Special thanks to Jessica Schellberg at Result Promotion
'Jewel'
is released by SPV Records in Europe and Metropolis Records in North America on 3rd November 2017
https://www.facebook.com/boytronicmusic
https://twitter.com/BoytronicOffice
---
Text and Interview by Monika Izabela Trigwell
12th October 2017