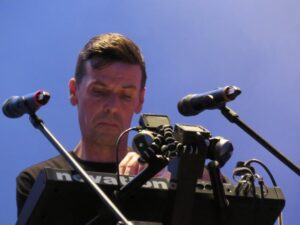 A veteran of Manchester's influential post-punk movement, Eric Random has been making music for over 40 years and while he remains something of a cult figure, his curriculum vitae is impressive.
Eric Random's musical journey began as a roadie for BUZZCOCKS and with their late frontman Pete Shelley, they formed THE TILLER BOYS who opened for JOY DIVISION at The Factory as emblazoned on Peter Saville's iconic "Use Hearing Protection" FAC1 poster.
When Eric Random released his first solo record 'That's What I Like About Me' in 1980, it was via BUZZCOCKS' New Hormones label. He also appeared as a member of JELL on the 'Some Bizzare Album' with the track 'I Dare Say It Will Hurt A Little'.
Meanwhile THE TILLER BOYS mutated into FREE AGENTS which led to him meeting CABARET VOLTAIRE. In 1984, with the production input of Stephen Mallinder and Richard H Kirk at their Western Works studio, Random released the alternative club favourite 'Mad As Mankind', a slice of soulful tabla-infused electro.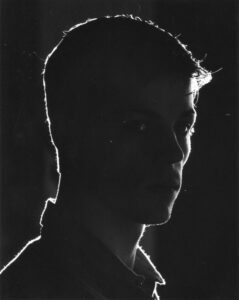 As one of THE FACTION, Random backed Nico, best known as the chanteuse of THE VELVET UNDERGROUND, on her final studio album 'Camera Obscura', produced by former Velvet John Cale in 1985.
Although he continued with sporadic FREE AGENTS releases produced by Martin Moscrop of A CERTAIN RATIO, by the start of the 21st Century, Eric Random had gone into hiatus.
In 2014, he made his comeback with the 'Man Dog' album on Austrian label Klanggalerie Records and returned to the live circuit, opening for A CERTAIN RATIO and WRANGLER, as well as performing at the 2016 Electri_City_Conference in Düsseldorf.
2019 saw Random release 'Wire Me Up', an excellent double album of predominantly electronic instrumentals while his new recently issued long player 'No-Go' develops on its dance template with a reintroduction of vocal textures, both natural and sampled as well as robotic.
Echoing FAD GADGET, NEW ORDER, CABARET VOLTAIRE and KRAFTWERK, despite the sinister if melodic nature of 'No-Go', a high groove factor is present within the programmed rhythmic lattice, a likely consequence of Random's period of studying percussion in the Himalayas back in the day.
Eric Random spoke to ELECTRICITYCLUB.CO.UK about 'No-Go' and his refocus on electronic music over the years since his return.
Having been involved in post-punk, early electronica and world music, working with people like Pete Shelley, Richard Kirk, Stephen Mallinder, Nico, John Cale and Nusrat Fateh Ali Khan, when you returned from hiatus in 2014, you opted to focus on electronic music, what had been the motivation?
My return to releasing music and live performance in 2014 was concentrated on a more electronic aspect. The motivation being that as I would be working as a solo artist once again, I wanted to revisit my earliest influences. Not just to rekindle my love of music from a certain era, but to take a fresh contemporary look.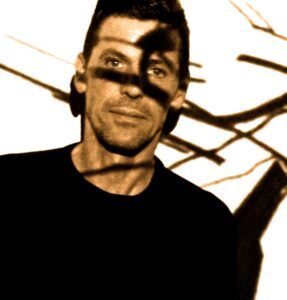 Had the technology improved to the point that it was a no-brainer?
Although the influx of new technology was exciting, I also relied (and still do) on some old favourites, such as Roland, Korg and Yamaha analogue synths and drum machines.
What was your first synthesizer and what was it like to use?
The first two synths that I owned were a Korg MS10 and I also had a Crumar Trilogy. This was a huge Italian-made synth, really nice but incredibly heavy to cart around.
What equipment set-up do you opt for these days in the studio, are there any particular tools of choice?
As I mentioned earlier, when in the studio I still go to my analogue gear along with a mix of modular units also some Moog, Electron and MFB gear.
At around the same time, had you been aware that Stephen Mallinder was making a return as part of WRANGLER, did you maintain a kinship with each other over the years?
As friends for more than 40 years, we did lose touch for a while, both being off on travels in different parts of the world. Then we met up again when asked by Walter Robotka to do a 'Double Vision' event in Vienna. With Stephen being such an easy going guy, we took up again as though we had only just recently seen each other. He also went straight back to being an inspiration with my first taste of a WRANGLER performance.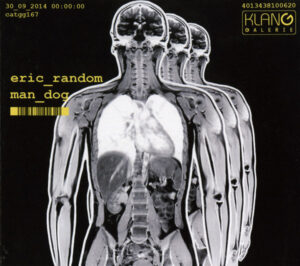 How do you look back on those first three comeback albums 'Man Dog', Words Made Flesh' and 'Two Faced'?
I see the first three Klanggalerie albums as somewhat of a re-learning curve, not only on the technical side of recording but also in writing the kind of work I want to produce. 'Man Dog' being the transition between the kind of music I was making just previous, which still showed some of the ethnic and slight jazz influences to the now purely electronic.
Your recent music has featured guest singers, ethnic vocal samples, your own voice and vocoder treatments, how do you decide what suits particular tracks, if at all?
The vocals on these albums are mainly through vocoders or various effects. Not usually starting out with a definite sound in mind, sometimes a case of trial and error. Mostly working my voice into something that's textured and sinuous.
2019's 'Wire Me Up' was a primarily instrumental set and had less "vocals" than on 'Two Faced', had there been any particular reasons for this direction?
'Wire Me Up' was intentionally more instrumental orientated as it was a vinyl release for Sleepers which is a club inspired label. The song format for me seems to, not restrict but can contain the accompanying music to a degree. So purely instrumental tracks allow the different kinds of sounds to open up and expand, giving certain parts more significance.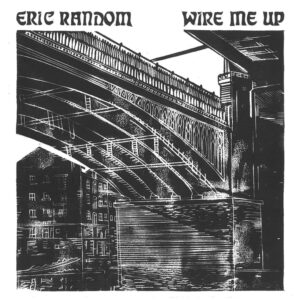 Was 'Systematic' from 'Wire Me Up' a nod to KRAFTWERK?
My appreciation of KRAFTWERK is quite evident when listening to 'Systematic', but there was no actual conscious decision to pay homage.
Also from 'Wire Me Up', the lengthy 'You Seem The Same' managed to fuse colder sounds with a real groove which was an interesting contrast?
Yes, I find fusing darker emotional, more unsettling sounds that have a sense.
You opted to release 'Wire Me Up' on Sleepers Records, after the previous three were on Klanggalerie. But you have now returned to Klanggalerie for 'No-Go', so is a label still important for an independent artist of your standing?
For playing their part in keeping physical formats alive and staving off complete digitisation of the industry. This and the discomfort I feel at the thought of selling myself, even after all these years of releasing albums make labels very much important to me.
'No-Go' continues your pursuit of a techno-based dance direction, but although the Detroit influences are there rhythmically, your music continues to maintain a Northern Industrial vibe. So the surroundings you grow up in never really leave your psyche?
I suppose the experience of growing up in a bleak industrial city in decay that was Manchester in the 60s will be part of me forever. Along with the sense of alienation and paranoia often felt in the 70s as a teenager when on the city streets. All of which must play a part in what I still produce today.
'Synergy' is a great opener that signals a natural progression from 'Wire Me Up', had your approach altered much while making 'No-Go'?
Compared to 'Wire Me Up' in which I kept to a very immediate, raw almost improvised approach which just naturally progressed. 'No-Go' was written with more definition of process, more sculptured and manipulated over a period of time.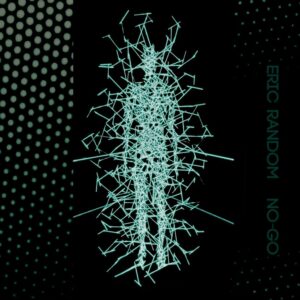 The wonderfully dark and blippy demeanour to 'Compulsion' is like a doomy PET SHOP BOYS, how did that come together?
I can see where you're coming from suggesting these comparisons. I first wrote it as a brooding, dark groove track. Then I had the idea to do a vocal which was less processed than my usual style, which gave it that dreamy kind of retro feel.
'Dirt' does do what it says on the tin with them rather gritty sounds, what were you doing to construct those?
The overall sound and texture of 'Dirt' comes from running a sequence into modular VCOs then feeding them through a bitrazer and delays to achieve a gritty chaotic feel.
The Sci-Fi disco of 'Fundamental Phenomena' has an enjoyably futuristic quality, are you a fan of those kind of books and films? Any particular ones?
Sci-Fi disco, definitely my kind of thing, I love the greats like Philip K Dick, Isaac Asimov and Harlan Ellison. One of my all-time favourite movies is 'Fahrenheit 451', watching this as a youngster on TV was a game changer.
'What Does It Feel Like' is a bit more unusual and goes away from the dance template of the other tracks on 'No-Go' with that creepy arpeggio line, had the track been inspired by anything particular?
Wanting to briefly step away from dance type rhythms, I began working on this track by experimenting with the bass sequence producing an almost uneasy feeling of imminent threat. Then added to this the excitement and chaos of the synth lines that cut across the rhythm.
Which are your own favourite tacks on 'No-Go'?
My two personal favourites are 'Dirt' for its lyrical relevance and being the first thing I wrote just as the lockdown in March 2020 occurred. The other, 'Is The Sun Up' because it has that cold space to it and is set to strong hypnotic beats, then goes on an aggressive tangent at the end.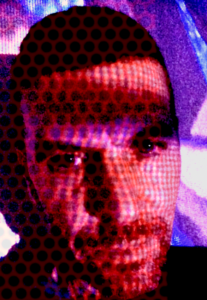 What's next for you, is live work still of interest or has everything that's been going on made you think being stuck indoors is not such a bad thing after all?
As for the future, a couple of projects that were postponed or had to be rethought due to the situation of the past year will hopefully see daylight. First of all, a track I wrote with THE POP GROUP's Mark Stewart should see the light of day. Coming out on the Texas based label Emergency Hearts also, a track featuring a vocal trio from Mark, Stephen Mallinder and myself. As for performing again, well it's a very uncertain. I actually had gigs in LA, SF and across Europe which were cancelled last year. Apart from the pandemic there is also the political climate and Brexit all piling on the difficulties of travelling to do gigs in Europe. We shall see.
---
ELECTRICITYCLUB.CO.UK gives its warmest thanks to Eric Random
'No-Go' is released by Klanggalerie Records as a CD and download, available direct from https://klanggalerie.bandcamp.com/album/no-go
https://www.facebook.com/theericrandom/
https://twitter.com/theericrandom
https://eric-random.bandcamp.com/
https://www.ltmrecordings.com/eric_random.html
---
Text and Interview by Chi Ming Lai
1st May 2021