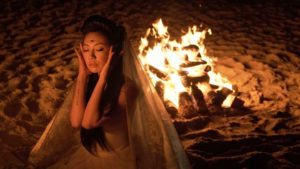 Beijing meets Berlin on 'The Crown', the first fruit of labours from FIFI RONG and LO.
Adding a twist to the alluring sound that was last heard on the 'Awake'
EP earlier this year, 'The Crown'
showcases a synergy between two music creatives from two previously walled cities with a feeling of empowerment and freedom.
The past couple of years have seen Miss Rong wear a number of different dresses from the Trans-Atlantic pop of 'The Same Road' and the reggaefied overtones of 'The One', to guesting for the highly regarded Swiss trailblazers YELLO. But she describes 'The Crown' as "the most consistent body of work I have written in terms of style and mood; no more, no less".
'The Crown' title song is as gorgeous and airy as one can expect from Miss Rong, a blippy arpeggio leads into an unexpected drop which formulates a mutant groove and high pitched vocal modulations which some will love but others may not find so appealing.
The moody and mysterious 'Hunger Game' offers some chilled atmospheres as the sun goes down, with its shimmering qualities enhancing a great pop ballad and Miss Rong making the most of her vocal range.
Going 'Upstream', Miss Rong and LO offer a building epic of cinematic proportions with swoops, sweeps and layers that almost conjure a strangely Sci-Fi Country & Western feel… ah yes, 'Twin Peaks' meets 'Nashville' in Outer Space!
'Foreign' is more obscure and unusual, sitting it is own aural cocoon and conveying the feelings of an outsider attempting to settle into a new environment in the face of adversity over a soothing bass mantra,
But while it is more akin to modern pop than perhaps any of her previous releases, 'The Crown' still maintains an aura of delightful oddness that will bridge long standing followers of Miss Rong while and welcome newcomers to her magical world.
---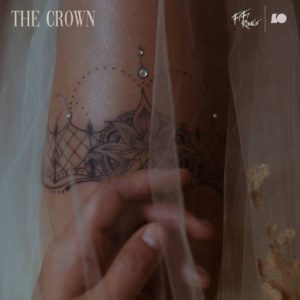 'The Crown'
EP is released in CD and download formats
https://www.facebook.com/fifirongmusic/
https://www.instagram.com/fifirong/
https://www.facebook.com/listentolo/
https://twitter.com/listentoLO
---
Text by Chi Ming Lai
Photo by Matt Alexander
24th September 2018