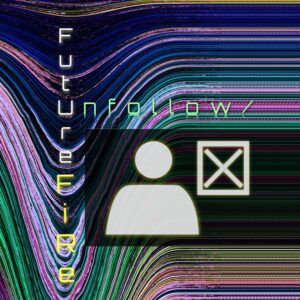 The artists behind the LA based project LOST IN STARS like to sideline with the slightly less ubiquitous FUTURE FIRE.
London boy Dylan Willoughby and his collaborator Darren Burgos are often joined in LOST IN STARS by the fabulous Elena Charbila aka KID MOXIE, as well as Alysa Lobo and Jon McCormick. Having been raised on all kinds of instruments requiring fingering and knob turning, Willoughby and his musical imagination started early. With the inclusion of classical piano training, he developed into a fully-fledged producer of stunning cinematic pieces and heart felt arrangements.
A couple of years ago, the master of filigree electronic gems said: "I lived in Toronto when I was younger, and my first instrument was the organ. This was the time of shopping malls and old men with moustaches going nuts on those souped-up organs with all the multi-coloured levers. I guess they were their own kind of rock star. As cheesy as they seemed at the time, those organs revealed that you could play the keyboard and manipulate the sounds."
Being LA based helps matters enormously and the British boy needs no encouragement to showcase his musical talents, even though for years he's been battling adverse health conditions and debilitating depression. Surely the output Willoughby produces is closely mirroring his mental state, making the pieces very precious and private to him. After couple of albums with LOST IN STARS and previous releases with FUTURE FIRE, the collaboration with Burgos brings us another EP, 'Unfollow'
.
The almost eponymous track covers the ups and downs of social media of today, where you don't exist unless you're active on various social networking platforms, and where the reality seldom meets posts / tweets / videos displayed. "Unfriend unfollow! Unfriend unfollow! I better not see you on my timeline tomorrow!" sums up the relationships of today, with the lyrics written by American vocalist Phalon, who also lends her voice here. 'Unfriend Unfollow' is strangely cheerful, given the lyrical content, with a funky beat and cute synth line.
'Fireflies' takes Willoughby down memory lane which he says "is a nostalgic song that revisits my youth in which summer dusks were filled with the pulsing lights of fireflies – as kids we would catch them and put them in jars with a hole in the top so they could breathe". The sounds are also retro; soft synths and calming vocal, it's a prefect synthwave ballad. Burgos' voice takes the listener on a journey into the care free past. "The song is about the bittersweet past that we long for even though we didn't realise at the time how special it was" says Willoughby.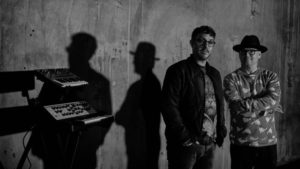 'What You Need What You Want' utilises Oberheim SEM on all parts except drums, being a candied synthpop tune with some industrial thrown in.
It's a luscious club number à la Detroit disco with a twist, it vibrates and arpeggios towards the sublime peak of gritty synthgasm.
A different story is portrayed on 'I Can't Take You Anywhere'. According to Willoughby it is "Dystopian House that bridges the debut album and the new EP". The instrumental extravaganza of sound hits from all directions, not letting up. You could ponder this one, or just get on your feet and dance, mood permitting. Easy!
FUTURE FIRE certainly write supremely good electronic music and the fragility of Willoughby is also his strength… this is not boys with synth toys, it's men with the big guns!
---
'Unfollow'
is released on 31st May 2019, pre-save at https://distrokid.com/hyperfollow/futurefire/unfollow
https://twitter.com/futurefireband
https://www.facebook.com/futurefireff/
https://futurefireff.bandcamp.com
---
Text by Monika Izabela Trigwell
25th May 2019