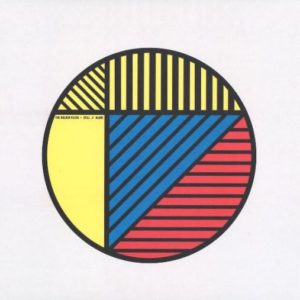 Coming from a background in electro-disco, the Australia meets America duo, THE GOLDEN FILTER have more of a Scandinavian synth sound.
Vocalist Penelope Trappes, originally from Down Under, joined an Ohio boy and synth programmer Stephen Hindman in The Big Apple before relocating to London.
Their first album 'Voluspa' proved to be an excellent example of electronic dance knowhow, with magnificent singles such as 'Solid Gold', 'Thunderbird' and 'Hide Me'. The debut was followed by the release of 'Unselected Works' in three volumes, but now the pair are back with a worthy follow-up in 'Still//Alone'.
'We Are The Music' opens the long player, with that minimal synth sound Clarke and Gore used on their VCMG collaboration. However this time, a gorgeous female voice accents the sparse melody and execution.
'Nine' sounds very mathematical, almost calculated to lead to a trance induced comatose, while '//' is very Gore-esque again. 'Vibrational' offers a futuristic approach a la GAZELLE TWIN with a metallic feel and ambient textures.
The tempo changes with 'Questions'. Is it John Fryer on that guitar? He certainly wouldn't be ashamed of this tune. The airy vocal and the sophisticated production bearing elements of uncertainty and placid dependency lead to possibly the best track on the opus, 'Dust'. Here, GOLDFRAPP meets BLONDIE interlaced with NEW ORDER, with a skilful guitar and systemically apt synth.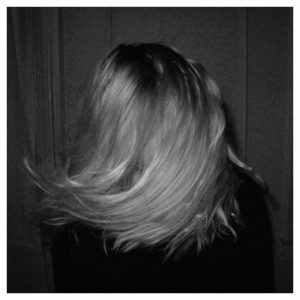 'There Is No Love Between Us' comes in with the punctuating bass line and the comeback of minimal techno, crushing with the waves of simple, yet sophisticated melody. The closing 'Rivers' nods to OMD minus McCluskey with the higher synth riff and jabbing bassline making it an easy listening pop track.
THE GOLDEN FILTER have come back with a very eclectic combo of great tunes; there's no repetition, no sameness, no fillers, only a decent sounding mix of songs appealing to many tastes. This is definitely a worthy outing, which will prove rather timeless.
---
'Still//Alone'
is released by Optimo in vinyl and download formats
http://www.thegoldenfilter.com/
https://www.facebook.com/thegoldenfilter/
---
Text by Monika Izabela Trigwell
27th February 2017, updated 8th December 2017