Ever wanted to chase down the flesh eating zombies? Look no further but the latest animation from GUNSHIP, who have been bringing back post-apocalyptic horror nostalgia with the freshness of today.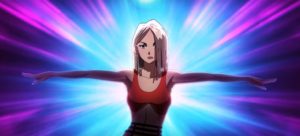 GUNSHIP's 2015 release of their eponymous album was eagerly received by the lovers of vintage gaming, films and sounds of the golden synth era and this Autumn is bringing the release of a follow-up long player 'Dark All Day'. And here comes the first single, sharing its title with the record's name.
The trio consisting of Dan Haigh, Alex Westaway and Alex Gingell collaborated with John Carpenter on their music video for 'Tech Noir', and are widely known for releasing too cool for school flicks which accompany their rock meets synth creations.

For 'Dark All Day'
, GUNSHIP proudly announced "the undisputed king of '80s sax joins us to blow his horn — Mr Tim Cappello himself, reprising his role from the movie 'The Lost Boys' some 30 years later!". Cappello made sax sexy by performing sans shirt for Peter Gabriel, Carly Simon and Tina Turner, amongst others and his extended solos on 'Dark All Day' bring back the feelings of the good lost days.
As if that's not enough, GUNSHIP fortifies this one with Lauren Henson aka Indiana as well. Indiana has had a top 20 single with 'Solo Dancing' and her haunting Dolores O'Riordan-esque voice is widely recognisable and she certainly doesn't disappoint on 'Dark All Day'.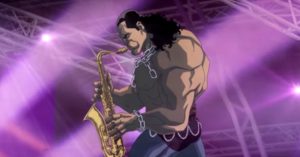 Gentle versus harsh, gracious versus pungent and sexy versus disgusting is what both the song and the video burst with. The zombies attack; they're being decimated, animation style, and finally the band themselves get drenched with blood looking rain, where Cappello does his amorous sax thing and the scantily clad Indiana dances in the wetness of the red… what's there not to love!?
The release of the follow-up to 'Gunship'
LP can't come quick enough, but for now let's channel our inner geeks and enjoy 'Dark Long Day' in its glory. The album is set to feature vocals from Kat Von D who worked previously with IAMX on the 'Alive In New Light' opus and Una Healy from THE SATURDAYS, the girl group known for consistently mining the Vince Clarke catalogue during their hit heyday.
---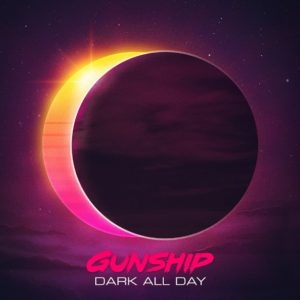 'Dark All Day' is available via the usual digital platforms and taken from GUNSHIP's forthcoming second album also named 'Dark All Day'
released by Horsie In The Hedge on 6th October 2018, pre-order direct from https://gunship.tmstor.es
https://www.facebook.com/GUNSHIPMusic/
https://twitter.com/GUNSHIPMUSIC
https://www.instagram.com/gunshipmusic/
https://gunshipmusic.bandcamp.com
---
Text by Monika Izabela Trigwell
25th July 2018