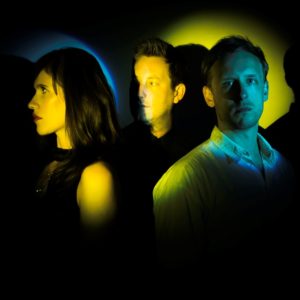 EKKOES release their most accomplished single yet in 'You Got The Light', a catchy slice of shiny electronic pop that probably would have made the Capital Radio playlist back in 1991.
Comprising of Jon Beck and Rosalee O'Connell on vocals with Dave Fawbert handling the instrumentation and programming, EKKOES released their debut album 'Elekktricity'
in 2016, with three of its tracks 'Fight The Feeling', 'Heaven' and 'Last Breath' co-written and co-produced with MARSHEAUX production team FOTONOVELA.
It would be fair to say that ELECTRICITYCLUB.CO.UK have found EKKOES a bit too musically polite in the past, but there were signs of more muscular development with two new songs 'Electricity'
and 'Heartbeat'
recorded in collaboration with one of the trio's biggest champions MARK REEDER; he featured both tracks on his 'Mauerstadt' long player released last year and it was Reeder who gave EKKOES their first formal release with his remix of 'Ice Cold'
on his 'Five Point One' collection in 2011.
Having opened for the likes of THE HUMAN LEAGUE, ERASURE, BLANCMANGE, BEF and xPROPAGANDA over the years, EKKOES showcased their wares to a potentially receptive audience, although with the various label upheavals they were exposed to during the realisation of 'Elekktricity'
, some momentum was lost.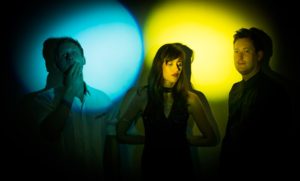 But with a fresh start and buoyed by the interest from other established music figures like CHICANE who invited O'Connell to contribute vocals on his new album, EKKOES' second album 'Kinetik' out in September promises more big choruses and an aim for, as they put it, "maximalism". After their rollercoaster career to date, this could be their time…
---
'You Got the Light'
is available now on digital platforms and from the upcoming second album 'Kinetik' released by Kids Records on 7th September 2018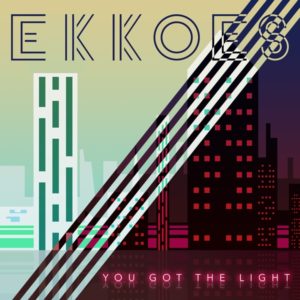 EKKOES launch 'Kinetik' with a live date at The Lexington in London on Monday 10th September 2018
https://www.facebook.com/ekkoes
https://twitter.com/ekkoesmusic
https://www.instagram.com/ekkoes/
https://soundcloud.com/ekkoesmusic
---
Text by Chi Ming Lai
Photo by Dan Beck
28th July 2018