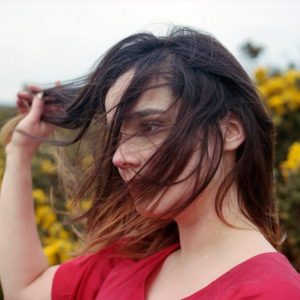 From Anti-Ghost Moon Ray, the Brighton-based collective that brought you GAZELLE TWIN, comes another enticing songstress by the name of ANNEKA.
Having already opened for EAST INDIA YOUTH and guested for other artists including STARKEY, ITAL TEK and FALTY DL, Anneka Warburton's avant pop has now come to full solo fruition with the release of her first EP 'Life Force'
.
The brooding title song begins sparsely with the breathy air of HANNAH PEEL before pulsing sequences and a cacophony of voices penetrate through to create a cavernous atmosphere.
Captivatingly cinematic, its imaginative narrative comes from the perspective of an android with a plea to "give me flesh, give me blood, it's what I need". As it progresses, 'Life Force' becomes more ritualistic, but with a subtle percussive fervour rather than tubthumping.
Meanwhile, the enigmatic video provides an appropriate cerebral visual accompaniment that compliments the mood in each of the song's various mini-movements.
Of the other tracks, sampled voices dominate 'Caramel' like OMD at their most experimental, producing a synthetic sound sculpture that is delightfully odd but accessible. The eerily funereal 'A Strange & Distant Town' aurally documents the end of a destructive relationship in a collage of chorals.
A haunting soprano intros the EP closer appropriately titled 'End Of It'. Taking a leaf out of the early work of GAZELLE TWIN, it is the apocalypse presented as a unsettling but dreamy soundscape, layered with raw vocals and assorted technological treatments.
Short but sweet, the 'Life Force' EP is a fine introduction to ANNEKA that possesses a ghostly escapism that creates time and space to think.
---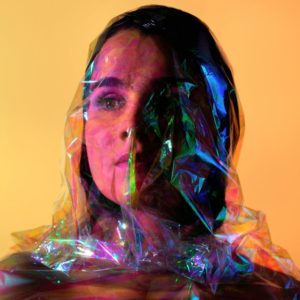 'Life Force'
is released by Anti-Ghost Moon Ray, available as a download with a 10 page digital art booklet from https://annekamusic.bandcamp.com/
https://www.facebook.com/annekamusic
https://twitter.com/Annekamusic
https://www.instagram.com/annekamusic/
https://soundcloud.com/annekamusic
http://www.antighostmoonray.com
---
Text by Chi Ming Lai
1st May 2017