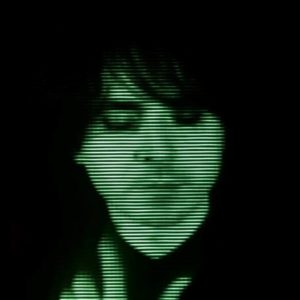 From Wall Of Sound Records, the stable that brought the world the stable that brought the world RÖYKSOPP, LES RHYTHMES DIGITALES and PROPELLERHEADS, comes Italian singer, songwriter, arranger, producer and remixer EUGENE.
Inevitably influenced by KRAFTWERK and DAVID BOWIE, one of Eugenio Valente's mission statements is "pop is a not crime",
This point was made via his 2014 cover version of DURAN DURAN's 'Secret Oktober' with Daniele Nonne as part of the Roman's ELECTRO EXPERIENCE tribute side project.
Although his first single 'Dior DNA' was released in 2006 by UdU Records and the Casio-laced 'Promenade' came out in 2014, EUGENE has been making synthwaves in the past 12 months, particularly with the dreamy 'Waiting For You', a collaboration with LISBON KID's Danny De Matos.
EUGENE's new single 'Radiowave'
featuring Garbo + Andy plays with the propulsive neon-lit sax-tinged aesthetics of the synthwave sub-genre, but adds authentic Italo elements and distorted feral vocal toplines.
The accompanying video directed by Gary Hill (the American videoart pioneer (who is a frequent collaborator through the pair's multimedia installations) makes use of real analogue processing that makes a refreshing change from the tiresome VHS grids which are all the rage among artists who take their retro obsession too far.
One of the 'Radiowave' EP B-sides 'Insistence Is Futile' is something of a surprise being acoustic and folk flavoured but 'Intermission' does what it says on the tin, while there are numerous reworks including a Plaster remix which comes over in parts like TUBEWAY ARMY in the 21st Century!
An energetic live performer, EUGENE's next show will be supporting the brooding British duo THE KVB in Rome.
---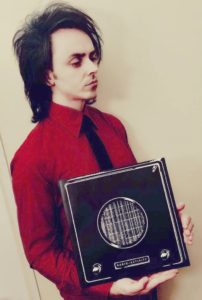 'Radiowave'
is released by Wall Of Sound Records and Discipline via the usual digital platforms
EUGENE opens for THE KVB on 27th November 2018 at the Rome Largo Venue
http://www.eugeneofficial.com/
https://www.facebook.com/eugenemusic
https://twitter.com/eugene_music
https://www.instagram.com/eugenemusic.official/
https://www.youtube.com/user/eugenemuzik/videos
---
Text by Chi Ming Lai
8th November 2018