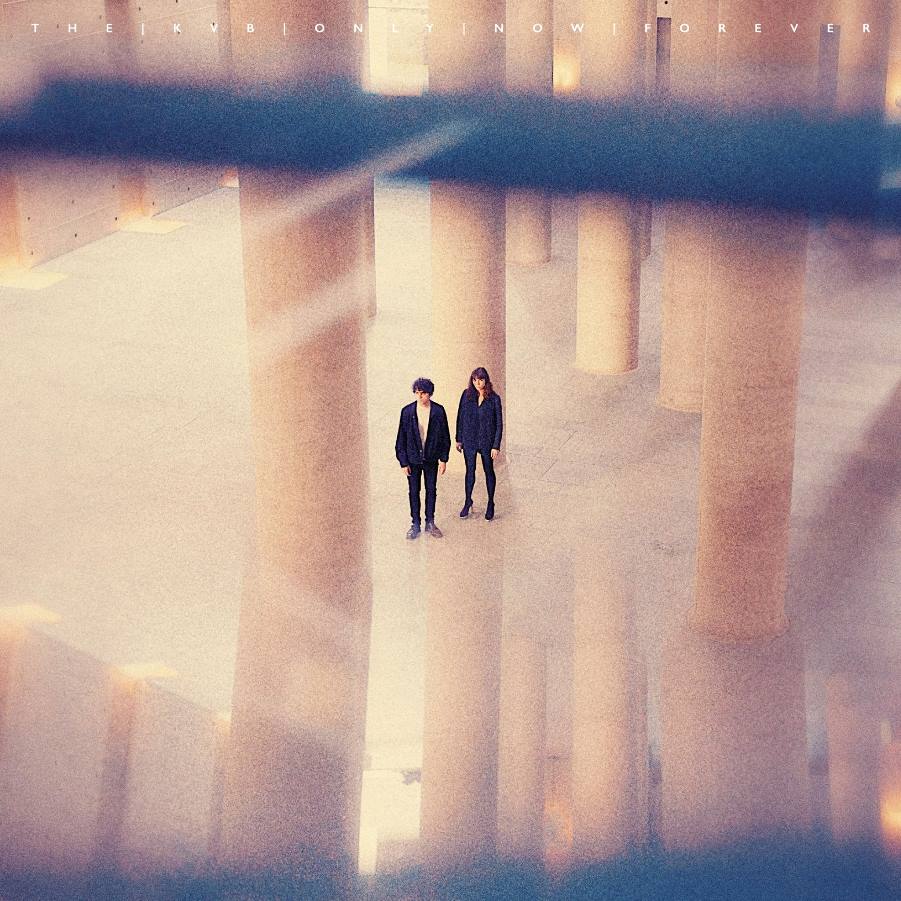 The follow-up to 2016's 'Of Desire', 'Only Now Forever' develops on the brooding post-punk sound of THE KVB.
Getting together in 2011, the British audio-visual duo of multi-instrumentalist Nicholas Wood and keyboardist Kat Day actually relocated to write and record in Berlin, adding a more independently-minded edge to their reverb coated sound in the process.
If NEW ORDER had been weaned on shoegaze, they might have sounded like THE KVB.
Signed to Geoff Barrow's Invada Records, with previous collaborators such as Joe Dilworth and Mark Reeder on their curriculum vitae and a prestigious invitation to perform at Robert Smith's meltdown Festival 2018, THE KVB certainly have their esteemed admirers.
The excellent uptempo motorik of 'Above Us' is a good start, accessible yet suitably mysterious and coming over like LADYTRON fronted by Kevin Shields. Under layers of string synths and attached to a solid bass rumble, 'On My Skin' has a good chorus while with more psychedelic overtones, 'Only Now Forever' recalls early ECHO & THE BUNNYMEN when they used the odd smidgen of synth and drum machine.
The unsurprisingly gothic 'Afterglow' looms with heavy beats and penetrating textural six string as Wood announces "here comes the night" but with 'Violet Noon', there's a more steadfast nocturnal mood, like THE JESUS & THE MARY CHAIN with more washes of atmospheric synths, as if the Reid brothers had been dropped onto the set of 'Twin Peaks'.
The guitars take more of a backseat on 'Into Life' while the spectre of CABARET VOLTAIRE circa 'The Crackdown' make its presence felt via a hypnotic bass sequence and assorted sweeps; it also sees Day put her breathy allure to the forefront on this arty slice of moody electro-disco
'Live In Fiction' recalls THE CURE meeting THE SOFT MOON but is less reliant on wall of sound intensity, but the wonderful clubby vibe of 'Tides' offers some vibrant electricity with a combination of sequences and synths for possibly the album's highlight.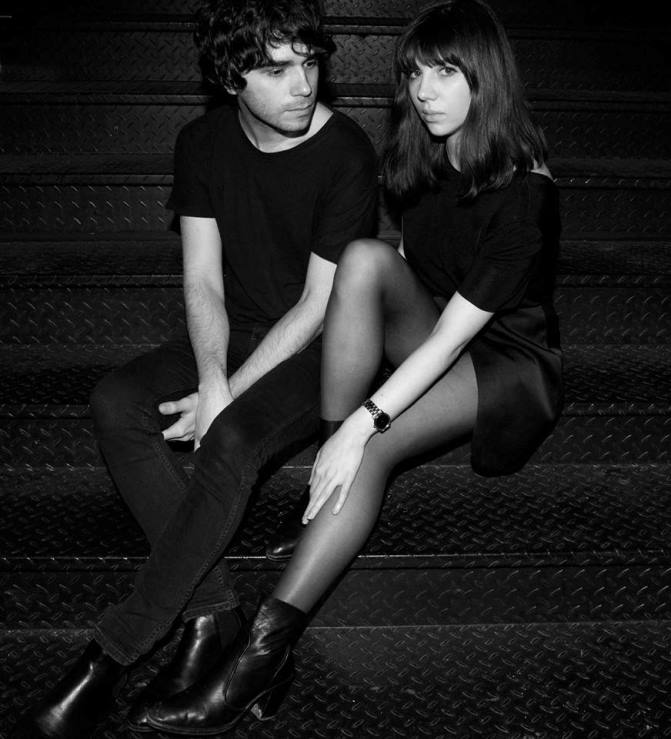 The 6/8 percussive drift of 'No Shelter' looms away but cut from a similar cloth to 'Above Us', 'Cerulean' does have a slightly more frantic edge, Woods' vocals harmonised by Day's angelic tones although the track does seem to disappear into a cacophony of haze.
More refined and sharper than previous offerings, the melodic emphasis on 'Only Now Forever'
has paid off and there is plenty of crossover appeal for those who like a bit of synth and a dash of alternative rock. Some might find THE KVB's overall template old-fashioned, but being uninhibited in their willingness to mix technology with live instruments and a bit of darkness like in days of yore can only be a good thing.
---
'Only Now Forever'
is released by Invada Records on CD, double vinyl LP and digital formats
THE KVB 2018 live dates include:
Glasgow Hug and Pint (24 October), Newcastle Think Tank (25th October), Manchester Yes (26th October), Leeds Hyde Park Book Club (27th October), York The Crescent (28th October), Birmingham Hare & Hounds (29th October), Brighton Green Door Store (30th October), London Corsica Studios (31st October), Bristol Rough Trade (1st November), Roubaix La Cave Aux Poetes (2nd November), Nantes Soy Festival (3rd November), Le Havre McDaids (4th November), Amsterdam Sugarfactory (6th November), Cologne Bumann & Sohn (7th November), Gent Charlatan (8th November), Hamburg Hafenklang (9th November), Copenhagen Stengade (10th November), Stockholm Debaser Strand (11th November), Oslo Revolver (12th November), Berlin Lido (14th November), Poznan Meskalina (15 November), Warsaw Poglos (16th November), Prague Café v Lese (17th November), Brno Kabinet MUZ (18th November), Budapest Dürer Kert (20th November), Vienna Fluc (21 November), Munich Kranhalle (23rd November), Yverdon-les-Bains L'Amalgame (24th November), Zurich La Mascotte (25th November), Rome Largo Venue (27th November), Bologna Locomotivclub (28th November), Barcelona SiDecemberar (30th November), Madrid Moby Dick (1 December), Jurançon La Ferronnerie (3rd December), La Rochelle La Sirene (4th December), Bordeaux Iboat (5th December), Paris Le Badaboum (6th December), Amiens La Lune des Pirates (7th December)
https://www.facebook.com/thekvbmusic/
https://www.instagram.com/thekvb/
https://thekvb.bandcamp.com/music
---
Text by Chi Ming Lai
20th October 2018