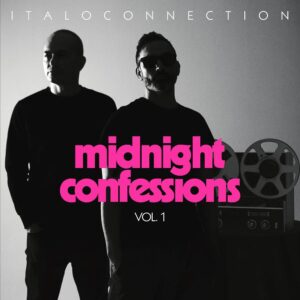 In the UK, ITALOCONNECTION are perhaps best known for their remixes of HURTS 'Better Than Love' and THE HUMAN LEAGUE's 'Never Let Me Go'; the latter's radio mix was actually BBC Radio2's preferred version for airplay.
For Italian music veterans Fred Ventura and Paolo Gozzetti, the ethos of ITALOCONNECTION is "to sound vintage in a modern way".
The duo released their self-titled debut album in 2013 which comprised of their own tracks as well as productions and remixes for other artists, so 2017's 'Metropoli' was actually their first album proper.
And now after the interim covers collection 'Disco Boutique' comes 'Midnight Confessions Vol1', an album about love that also brings in a wider commentary including environmental issues, the worldwide pandemic and human rights, all while fused to a tight danceable electronic sound bursting with melody.
As Fred Ventura himself described it, "The production of this album was like a long journey, going through bad weather and back to the sun several times. We had to face the reality of working from distance and without the usual production jam we used before the pandemic".
The opener 'All I Want Is You' is wonderful and with its chosen Korg Poly synth tones, is almost like CHINA CRISIS gone Eurodisco. Fred Ventura's vocal topline is appealing and rousing in all the right places to stamp its origins.
Playing with more of machine groove and a much darker tone, 'Rainbow Warrior' featuring Swedish performance artist Tobias Bernstrup on lead vocals is another superb song. With references to the story of the Greenpeace ship and the Stonewall Rebellion, it celebrates the heroics of environmental and LGBT activists to an infectious dance beat.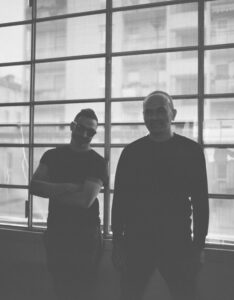 'All Over' is all hooks and atmospheres galore with another confident vocal performance from Ventura and when the female vocals join in, it provides a glorious uplift.
The pulsating 'Get Together' is a catchy if bittersweet number, with room to breathe musically as Ventura tells of how he wants to be left alone; his falsetto refrain in the vein of 'I Feel Love' in the extended coda is a delight.
The superb 'Virus X' featuring French veteran Etienne Daho springs a surprise as a suave slice of Gallic synthwave; with a downbeat verse and an emotive chorus, it acts as a poignant musical document of the past year's tensions while using toxic personal relationships as a sinister lyrical analogy.
Despite its deep cutting bassline and spacey shimmers, the lovelorn drama of 'Since You Went Away' takes a progressive turn from its retro-modern first half with a gorgeous monologue from actress Francesca Diprima that brings an airy feminine touch to proceedings alongside Ventura's voice and a collage of speedy arpeggios towards an expansive climax.
Modern Italo duo CARINO CAT, who had their debut album 'Attraction Of Heat' released on Ventura's Disco Modernism label, guest on 'The Year Of The Sun'; the sparkly number does exactly as the title suggests with an addictive Mediterranean disco vibe from yesteryear that sounds more than familiar with its catchy chorus and "ohoh-oh-oh" vocal ab-libs!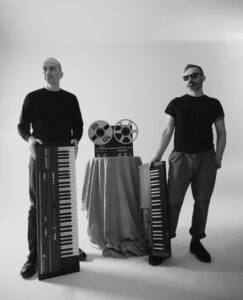 The largely optimistic template captured on 'Midnight Confessions Vol1 takes a more introspective turn on 'Humans'.
As people of the world emerges from a long period of enforced isolation, it is time to "express our right to be loved" with "no reason to give up or hide anymore". As Paolo Gozzetti reflected: "We are humans, we need to relate, we were made to relate. You can hide, you can escape, but the truth is we all need to relate."
Throughout 'Midnight Confessions Vol1', the production is excellent, showcasing a collection of danceable widescreen European electronic pop at its best. So here's to the standard being maintained for 'Midnight Confessions Vol2'.
---
'Midnight Confessions Vol1' is released by Bordello A Parigi on 21st June 2021, the vinyl LP and CD are available direct from https://bordelloaparigi.com/artist/italoconnection/
https://www.facebook.com/italoconnection
https://www.instagram.com/italoconnection/
https://italoconnection.bandcamp.com/
https://open.spotify.com/album/04ctTnxZwdCGHqvmEs5hcU
---
Text by Chi Ming Lai
21st June 2021