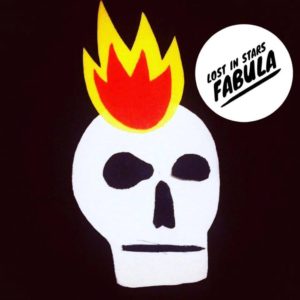 Downtown LA houses an electronic project by the expat Brit Dylan Willoughby called LOST IN STARS.
Occasionally joined by Darren Burgos, Alysa Lobo, Jon McCormick and Elena Charbila aka KID MOXIE, LOST IN STARS provides sophisticated amalgams of synth, often augmented with more radical offerings in the form of dubstep and rave.
Having released a successful EP and eponymously named long player, Dylan Willoughby is back with another album 'Fábula'
.
Having started small, "I was not one of the kids with an Emulator II in the bedroom; I had a humble Casiotone but a good imagination", the artist progressed into classical piano training, then furthered himself into electronic music production.
The survivor of long battles with adverse health conditions and debilitating depression, LOST IN STARS releases another product of his emotional journey in 'Fabula'.
This time stripping down the sounds and going into a more minimal landscape, Willoughby takes unprecedented inspiration from a twelfth century mystic abbess, Hildegard, who affected by chronic illness, took musical reigns against all odds, creating a mystical soundscape to aid the pain.
And indeed, the opening instrumental of 'Wand' which is full of emotion, simply depicted in clean sounding instrumentation, and polished musicality. Its sister track, sharing the name with the album title, imagines a piano brought back to life from being long buried away, while 'Entre Luces' is dark and very stripped down.
'Hush & Hum' is progressively messier with toy piano and xylophone and sounds like a composition made by a child, learning to make the first musical steps; but it's endearing.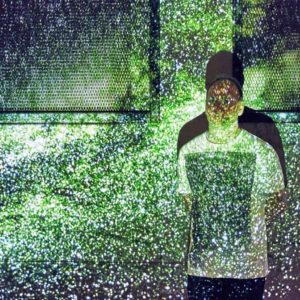 The Spirit features on the single 'Feel The Glow', which is deliciously synthy, even though still very minimalistic. Inspired by the late Chinese artist Ren Hang, Willoughby delivers as promised.
Speaking last year he said: "Health permitting, I will try to write a sequence of songs inspired by the artist Ren Hang, whose journal I discovered in Guernica Magazine, translated by Amanda Lee Koe. The journal entries are almost unbearably sad and gut-wrenching, but also beautiful, well-observed, insightful and poignant".
'Feel The Glow' depicts the inability to find oneself in the world plagued by depression and debilitating anxiety; a very personal track for the artist, hoping to bask in the "glow" of others, since his energy has long been depleted. 'DON'T YA' is a funky dance track with sophisticated beats, while the closing 'Walk In The Light While Ye Still Have It' introduces delicious strings, granular synth and trippy rhythms.
LOST IN STARS must be one of the most exciting artists of contemporary electronica, thanks to Willloughby's versatility, knowhow of classical arrangement and the understanding of what makes the listener tick.
'Fabula' is amazingly arty, haunting at times and very personal to Willloughby, occasionally reminiscent of the last achievements from LOTIC or FISCHERSPOONER.
---
'Fábula'
is released in digital formats by Dark Sky Covenant Records via https://lostinstars.bandcamp.com/
https://www.lostinstars.space/
https://www.facebook.com/LostInStarsMusic/
https://www.instagram.com/lostinstarsla/
---
Text by Monika Izabela Trigwell
Photo by Todd Sharp
16th November 2018