Ever bought an album on the strength of a single, only to find that "this is not the single I am looking for"??
As long as there has been a music business, artists and producers have been forever tinkering with their work. Sometimes it is to improve an album track for single release by remixing or even re-recording it. Or it is vice-versa to create a new vision for a song or just to make it sound more like the material on a latterly recorded long player.
But in many cases, it's the version that was made for mass consumption through radio play that remains superior and best loved. This list celebrates the frustration of being stuck with the wrong version and the dilemma of whether to shell out extra cash to go out and buy the proper version.
Restricted to one single per artist and presented in chronological and then alphabetical order, here are 25 Single Versions That Are Better Than The Album Versions…
---
JOHN FOXX No-One Driving (1980)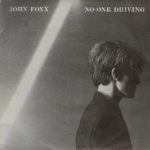 While 'Metamatic' is an iconic long player and includes 'Underpass', its second single opted for a reworking of 'No-One Driving', rather than the more obvious 'A New Kind Of Man'. Much busier and expansive than the comparatively tame album version, it provided JOHN FOXX with another Top40 hit, something which had eluded him in ULTRAVOX who interestingly also produced a better single version with 'Quiet Man' from 'Systems Of Romance' while he was in the band.
Available on the JOHN FOXX boxed set 'Metamatic'
via Edsel Records
---
OMD Messages (1980)
On OMD's debut self-titled album, 'Messages' just a song with potential as a single. Utilising a pulsing repeat function on a Korg Micro-Preset shaped by hand twisting the octave knob, it was decided to re-record 'Messages' for its single release. Produced by Mike Howlett, the new version included the addition of separately recorded drums for a cleaner snap alongside the basic primary chord structures and one fingered melodies to produce a magnificent UK chart hit that reached No13.
Available on the OMD album 'Messages: Greatest Hits'
via Virgin Records
---
B-MOVIE Remembrance Day (1981)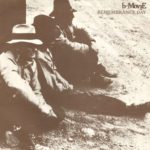 Despite being alongside DEPECHE MODE, SOFT CELL, BLANCMANGE and THE THE on the now iconic 'Some Bizarre Album', B-MOVIE were unable to secure a Top40 chart entry with the poignant magnificence of the Mike Thorne produced 'Remembrance Day'. The struggle for success coupled with internal tensions led to the band fragmenting by 1983. Finally releasing an album in 1985 on Sire Records entitled 'Forever Running', it featured an inferior re-recording of 'Remembrance Day'.
Available on compilation album 'Dawn Of Electronica'
(V/A) via Demon Music Group
---
THE HUMAN LEAGUE The Sound Of The Crowd (1981)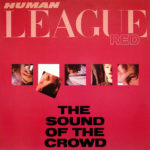 The combination of obscure lyrics from Ian Burden like "Stroke a pocket with a print of a laughing sound" and a screaming chant gave THE HUMAN LEAGUE their breakthrough hit. Produced by the late Martin Rushent, bursts of Roland System 700 white noise were trigged from an MC8 Micro-composer for the rhythm track. But for the subsequent 'Dare' album, 'The Sound Of The Crowd' was reworked with a Linn Drum and with the chant also pushed back, it lost much of its dystopian tension.
Available on THE HUMAN LEAGUE album 'Greatest Hits'
via Virgin Records
http://www.thehumanleague.co.uk/
---
JAPAN The Art Of Parties (1981)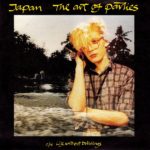 More muscular and dynamic, 'The Art Of Parties' explored a funkier template was a move away from the mannered Roxy muzak that JAPAN had been associated with. Originally produced by John Punter, when it came to the album 'Tin Drum', new producer Steve Nye smoothed off some of the track's tribal weirdness and muted its brassy punch. While the end result was tighter, synthier and had more melody, the band preferred to play the original single version live…
Extended version available on JAPAN album 'The Very Best Of'
via Virgin Records
---
JEAN-MICHEL JARRE Magnetic Fields 2 (1981)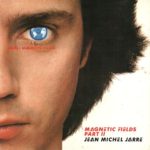 The first track on side two of the last two JEAN-MICHEL JARRE albums provided the trailer singles for radio and 'Magnetic Fields' was no different. But in a new approach, the French Maestro offered up a toughed up remix where the klanky lightweight tones of the Korg Rhythm KR55 were replaced by bangier drum samples while the synth stabs on the bridge were turned up. But as Jarre's audience preferred albums, this superior remix got lost over the years and missed inclusion on his many compilations.
Single version not currently available
---
SOFT CELL Tainted Love (1981)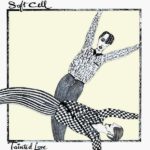 Everyone knows the wonderful hit single version of this Northern Soul cover with its hypnotic Roland Compurhythm running all the way through it. But for the 'Non-Stop Erotic Cabaret' album, 'Tainted Love' was shortened by 2 seconds while the second phrase became the first, thus strangely muting the emotive impact of the original single. Annoyingly, this inferior version crept onto the first SOFT CELL compilation 'The Singles' and the more recent 'Keychains & Snowstorms' collection.
Available on SOFT CELL album 'The Very Best Of'
via Mercury Records
---
ASSOCIATES Party Fears Two (1982)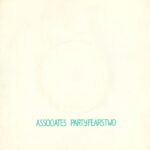 With its iconic honky tonk piano line, 'Party Fears Two' was a magnificent song about dealing with the perils of schizophrenia. It also kick started a brief period when ASSOCIATES subverted the UK charts with an avant pop approach that fitted in with the Synth Britannia template of the times. A Top10 hit and emotive to the nth degree, the original single version is still the best and total perfection, while the longer album remix with its ambient intro and stop ending lost some of the magic.
Available on the ASSOCIATES album 'The Very Best Of'
via BMG
https://www.facebook.com/theassociatesofficial/
---
HEAVEN 17 Height Of The Fighting (1982)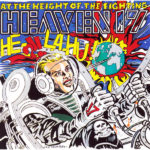 The original 'Height Of The Fighting' from the second side of 'Penthouse & Pavement' was sonically an extension of 'Travelogue', Martyn Ware's last album as a member of THE HUMAN LEAGUE. The more commercial single version took the funkier approach of the first side of 'Penthouse & Pavement', adding synthetic drums and a meatier bass synth attack. Also featuring the BEGGAR & CO brass section who had already played on records by SPANDAU BALLET, it was a glorious electronic soul hybrid.
Available on HEAVEN 17 album 'The Best Of'
via Virgin Records
---
ICEHOUSE Icehouse (1982)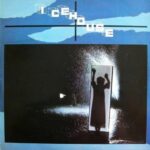 Led by Iva Davies, the song which got Australian combo ICEHOUSE noticed by a wider audience in the UK during their tenure opening for SIMPLE MINDS was a slight reworking of the chilling synth laden 'Icehouse', the title track of their debut album from when the band were called FLOWERS. Featuring a strange offbeat and the mannerisms of GARY NUMAN before blitzing out for the song's flanged guitar climax, 'Icehouse' was easily as good as anything on VISAGE's eponymous debut.
Single version not currently available
http://www.icehouse-ivadavies.com/
---
SPANDAU BALLET Instinction (1982)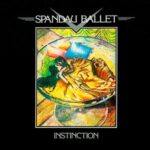 Having been outflanked by DURAN DURAN in the New Romantic debut album stakes, SPANDAU BALLET explored Britfunk with 'Chant No1′, but then took a strange about turn with their next album 'Diamond' featuring a number of ethnic art pieces. Fresh from working with ABC, Trevor Horn reworked Richard James Burgess' understated production of 'Instinction' from the album. Throwing in extra synths played by Anne Dudley and extra bombastic percussion; it effectively saved SPANDAU BALLET's career.
Available on the SPANDAU BALLET album 'Gold: The Best Of'
via EMI Records
---
THE THE Uncertain Smile (1982)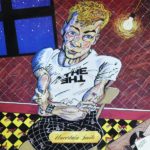 Still Matt Johnson's finest five minutes as THE THE, 'Uncertain Smile' on its single release featured a wonderfully rigid TR808 pattern, lovely layers of synths and a variety of woodwinds including flute and sax. Produced by Mike Thorne, this fuller sounding and more emotive take far outstripped the bland and overlong 'Soul Mining' album cut produced by Paul Hardiman which included the extended boogie-woogie piano of Jools Holland tagged onto the end…
Available on the THE THE album '45 RPM – The Singles'
via Epic Records
---
VISAGE Night Train (1982)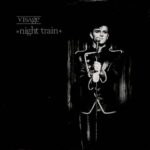 Inspired by the burgeoning New York club scene, Rusty Egan brought in John Luongo to remix 'Night Train' from 'The Anvil' album much to Midge Ure's dismay; it lead to the diminutive Glaswegian ending his tenure with VISAGE. But Luongo's rework was sharper and more rigid, pushing forward the female backing vocals to soulful effect in particular and replacing the clumpier snare sounds of the original album version with cleaner AMS samples.
Extended version available on the compilation boxed set '12"/80s – Volume 2′
(V/A) via Family Recordings
---
GARY NUMAN Sister Surprise (1983)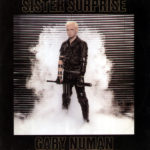 At over eight and a half minutes, the album version of 'Sister Surprise' on the 'Mad Max' inspired 'Warriors' was far too long, plus something was missing. For its single release, this slice of synthetic funk rock was shortened and sharpened, while a new vocal hook was added over Numan's now ubiquitous "woah-oh-oh" refrains which provided a much better chorus. Despite this improvement and an appearance of 'Top Of The Pops', it was the lowest charting GARY NUMAN single to date…
Available on the GARY NUMAN album 'Premier Hits'
via Beggars Banquet
---
DURAN DURAN The Reflex (1984)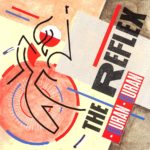 "Somebody's fooling around…" – the 'Seven & The Ragged Tiger' album sessions had not been a happy experience for DURAN DURAN with the prolonged mixing leading to a fall out between bassist John Taylor and producer Alex Sadkin. 'The Reflex' had potential but this was not fully realised. Enter Nile Rodgers who gave the track a rhythmic lift and played around with the then-new innovation of sampling, using various vocals to create new hooks and phrases for a monster international hit.
Available on the DURAN DURAN album 'Greatest'
via EMI Records
---
FRANKIE GOES TO HOLLYWOOD Two Tribes (1984)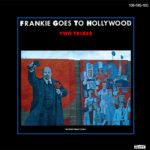 Comedian Lenny Henry summed things up best in a sketch where he entered a record shop to buy a single and was then offered a plethora of versions by the assistant:"I JUST WANT THE VERSION THEY GOT RIGHT!" – ZTT's marketing exploits with 12 inch mixes are well known, but they played around with album versions too and with the version of 'Two Tribes' on 'Welcome To The Pleasure Dome', they got it wrong and took out the piper call middle eight!
Available on the FRANKIE GOES TO HOLLYWOOD album 'Frankie Said'
via Union Square
---
BLANCMANGE The Day Before You Came (1984)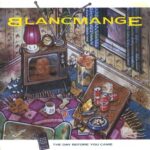 There once was a time when it was not cool to like ABBA but BLANCMANGE changed all that with their version of 'The Day Before You Came', a song many regard as the last ABBA song. Combining that noted Swedish melancholy and melodicism with the artful quirkiness of Synth Britannia, the more compact single version produced by Peter Collins considered improved on the 'Mange Tout' album version helmed by John Luongo and made more of Neil Arthur's deep melodramatics.
Available on the BLANCMANGE album 'Second Helpings'
via London Records
---
A-HA Hunting High & Low (1985)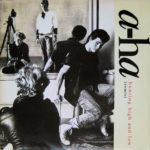 The collective strength of A-HA over the years has been to produce great melancholic pop in that classic Nordic tradition, but also add a contrasting glorious optimism. The photogenic trio have offered many great ballads over the years such as 'Stay On These Roads' and 'Summer Moved On', but their best known one is 'Hunting High & Low'. Originally produced by Tony Mansfield, it was dramatically remixed for single release by Alan Tarney with the addition of orchestrations by Anne Dudley.
Available on the A-HA album 'Time & Again: The Ultimate'
via WEA
---
PET SHOP BOYS Suburbia (1986)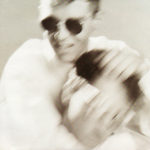 Originally produced by Stephen Hague, 'Suburbia' was a good if slightly underwhelming album track from 'Please' that got transformed into a more fully realised epic in a re-recording produced by Sarm West graduate Julian Mendelson. Complete with barking dogs, widescreen synths and thundering rhythms, the more aggressive overtones in the single version of PET SHOP BOYS' clever social commentary made 'Suburbia' a big hit, particularly in West Germany.
Available on the PET SHOP BOYS album 'Pop Art: The Hits'
via EMI Records
---
DEPECHE MODE Behind The Wheel (1988)
With DEPECHE MODE's Trans-Atlantic breakthrough album 'Music For The Masses', the good but meandering track heading side two never realised its potential. But with PET SHOP BOYS, NEW ORDER, DURAN DURAN, ERASURE and MADONNA remixer Shep Pettibone 'Behind The Wheel', a funkier bassline and syncopated rhythms were added to the much better single version, giving the song a far more accessible groove that could fill alternative club dancefloors in America.
Available on the DEPECHE MODE album 'The Singles 86-98'
via Mute Records
---
NEW ORDER Spooky (1993)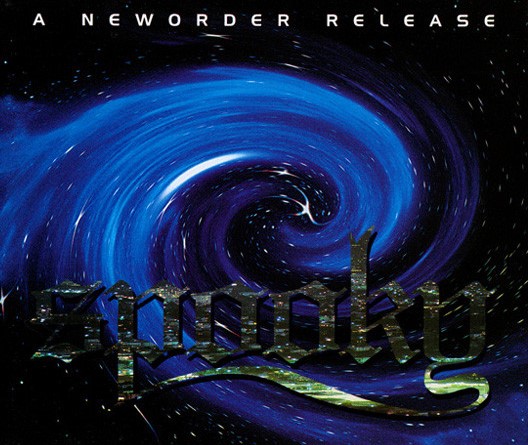 'Republic' produced by Stephen Hague was not the finest hour of NEW ORDER, so it was something of a surprise when London Records chose to release the underwhelming 'Spooky' as the fourth single from it. But it was remixed by FLUKE, a house dance trio who had already worked with BJÖRK and were influenced by CABARET VOLTAIRE and GIORGIO MORODER. Rhythmically more spacious, this superior 'Minimix' allowed the best elements of the song to shine.
Available on the NEW ORDER single 'Spooky'
via London Records
---
SAINT ETIENNE You're In A Bad Way (1993)
Listen to the 'So Tough' album version of 'You're In A Bad Way' and it is far too understated. With a brighter punchier recording helmed by A-HA producer Alan Tarney for the single version, the acoustic guitar was pushed back while vintage synths and a lovely 'Telstar' motif was added for a vastly superior rendition of the song. Sometimes more can mean more and this slice of HERMAN'S HERMITS inspired pop brilliance gave SAINT ETIENNE a well-deserved No12 hit single.
Available on the SAINT ETIENNE album 'London Conversations'
via Heavenly Records
---
WILLIAM ORBIT Adagio For Strings (1999)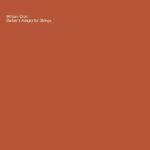 Orbit's concept of adapting classical works was because he wanted to make a chill-out album that had some good tunes. But trance enthusiasts who loved Dutch producer Ferry Corsten's blinding remix of Samuel Barber's 'Adagio For Strings' will have been shocked if they had bought its virtually beatless parent long player. Sounding not unlike JEAN-MICHEL JARRE set to a 4/4 dance beat, this single version actually reached No4 in the UK charts.
Available on the compilation boxed set 'Dance Anthems Classics – The Collection'
via Rhino
---
ERASURE Moon & The Sky (2001)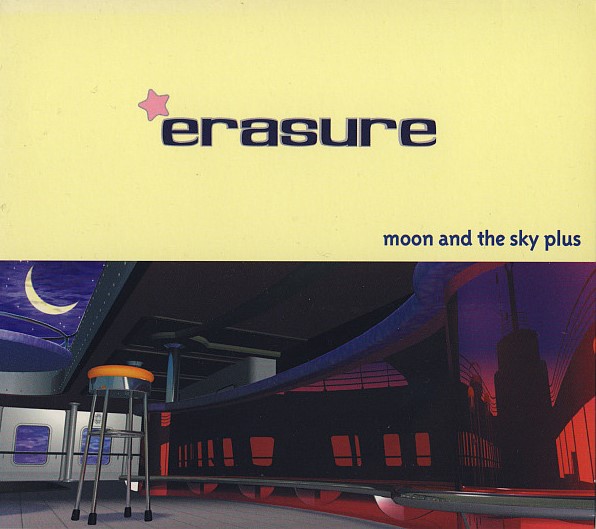 In a poor period for Andy and Vince, the 'Loveboat' album's problem wasn't just the emphasis on guitar driven dynamics, but it also lacked the usual ERASURE charm despite production by Flood. Even the album's one potentially great song 'The Moon & The Sky' was missing an uplifting chorus, something which was only fixed with the Heaven Scent Radio Rework version by Jason Creasey that was later released as an extended play single.
Available on the ERASURE album 'Total Pop! – The First 40 Hits'
via Mute Records
---
RÖYKSOPP Remind Me (2001)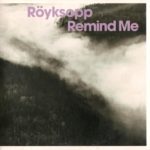 With vocals by KINGS OF CONVENIENCE vocalist Erlend Øye, 'Remind Me' was one of the highlights of RÖYKSOPP's excellent debut album 'Melody AM' which fitted in with dance music culture's penchant for chill-out. But for single release, the track was given a more rhythmic KRAFTWERK styled feel via 'Someone Else's Radio Remix' by Marisa Jade Marks. The track drew in new listeners, although they would have had a major shock to the system on hearing the album original…
Available on the RÖYKSOPP download single 'Remind Me'
via Wall Of Sound
---
Text by Chi Ming Lai
14th November 2018