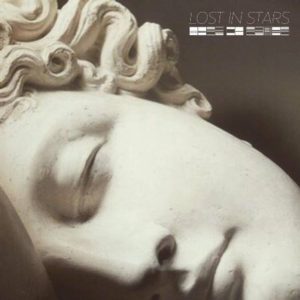 Dylan Willoughby is the LA based producer, poet and composer behind the LOST IN STARS project.
Having debuted in 2015 with the 'Once You Were Fire' EP, which was regularly charted in the US on various independent radio stations, Willoughby was hailed as "essential new music".
The London born boy, whose love of electronic genre flourished in England, dabbled with various bands while growing up, having been classically trained to play the piano.
His break from sounds involved creative writing and poetry, but his innate musicality took precedence and a wonderful mixture of synth pop and dubstep-type concoctions have been delivered since.
These days, many producers choose to work with talented vocalists; it's a trait heavily popular with big names like John Fryer or DELERIUM. Willoughby also chose his preferred voices, which he found in Elena Charbila aka KID MOXIE and Alysa Lobo.
Charbila said to TEC after the release of her 'Perfect Shadow' EP: "Dylan Willoughby from LOST IN STARS and my other producer Darren Burgos, those two guys have a lot of that synth mentality and were instrumental in getting that production value you'd get from an electronic record".
The 'Lost In Stars' album features the man himself on synths and drums, Darren Burgos in charge of vocals, backing vocals, drums and synths, TEC favourite KID MOXIE also on vocals and bass guitar, Alysa Lobo on vocals and Gaku Murata with his guitars.
'Once You Were Fire'
consisted of all four tracks now appearing on the album, with its title number being an elegy to HYPERDUB's poet and MC, The Spaceape, who was a key player in the discographies of artists like KODE9, BURIAL and MARTYN before his untimely demise.
With beautiful vocals by KID MOXIE over heavily punctuated synth and an urgent melody, this feel continues on 'Elephant and Castle', which reminisces about Willoughby London childhood and his late father.
Another track from the EP which has found itself on the album is 'Flown' performed by Alysa Lobo. It's a perfect synthpop dance tune, just like the Lobo vocalled 'Disappear'. 'Light' combines dance and dubstep-like sequences and 'Sky' invites with a warm male vocal, slowing the tempo down first, just to flourish into a slice of gentle German rave, with added guitar and drum elements.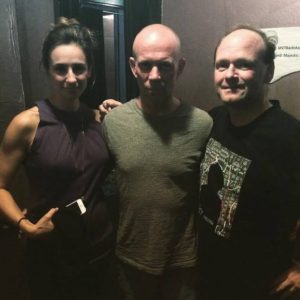 A version of the stark BAUHAUS favourite 'All We Ever Wanted Was Everything' from 'The Sky's Gone Out' hauntingly invites in with an airy ethereal vocal from KID MOXIE, while 'Take It All' is a perfect pop love song.
The long player closes with a cover of THE BEE GEES 'Holiday'; a more subdued, delicate melody and a perfect way to close the opus, it's another serene vocal from KID MOXIE.
LOST IN STARS may not have millions behind them, or may not be up there with the big names, but this music ticks all the right boxes for a fan of synthpop.
KID MOXIE's tracks are as always, done in her very style and ooze sophistication, which adds to the overall experience. This is an excellent effort from Dylan Willoughby.
---
'Lost In Stars' is released by Dark Sky Covenant Records as a CD and download, available via https://lostinstars.bandcamp.com/album/lost-in-stars
https://www.lostinstars.space/
https://www.facebook.com/LostInStarsMusic/
---
Text by Monika Izabela Trigwell
16th March 2017