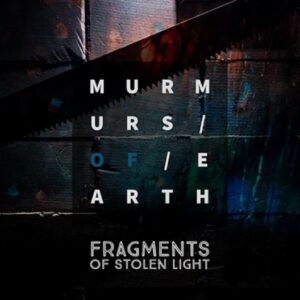 MURMURS OF EARTH began as a vehicle for Richard Sinclair who had already released two solo albums.
But keen to collaborate, he teamed up with TENEK front man Geoff Pinckney in 2015 who had also had stints as a member of the MESH live band and GLASSHOUSE who opened for Gary Numan on several tours.
The collaborative dynamic is perhaps unusual but very modern; Sinclair writes the music and lyrics while Pinckney sings as well as providing his notable production ear and multi-instrumental skills honed from composing for film, television and games.
In previous incarnations, Pinckney may have occasionally prioritised chanted hooks and power but songs such as 'The Art Of Evasion' and 'What Have You Done For Me?' showed he was adept at the refined melodic styles of TEARS FOR FEARS, ULTRAVOX and A FLOCK OF SEAGULLS. Working with a kindred spirit like Sinclair in MURMURS OF EARTH has allowed Pinckney to explore those directions further.
Opening 'Fragments Of Stolen Light', the dynamic 'Edge of My Dreams' captures the melodic chill and pomp of ULTRAVOX and even the drops in an unexpected spark of brass like 'U-Vox' gone right. Following on, the pulsing overtures of 'The Girl With The Turquoise Eyes' recall VITAMIN Z who themselves opened for Midge Ure in 1985 and whose lead singer Geoff Barradale now manages ARCTIC MONKEYS…
With a synth and a strum, 'Unwind' enjoyably echoes German duo TxT and their 1985 European hit 'Girls Got A Brand New Toy' while 'Someone Who Sees Me' comes over like the 1993 version of ULTRAVOX fronted by Tony Fenelle, but that is not an insult as the track is a musically strong slice of atmospheric synth rock.
Over a driving electronic bass motif, 'The Day the World Stood Still' presents a midtempo groove and some choppy stringiness while using snakey vintage mechanisation, 'The Travelling Man' is a wonderful filmic instrumental that begins like CLUSTER but then morphs into something more strident and percussive before throwing in its own synth odyssey.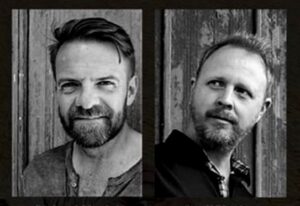 Throbbing alongside synthesized orchestrations, 'Boryaku' is another cinematic instrumental adventure that some would call synthwave but actually isn't. With an uplifting pop refrain that slips into 'Slip Away', 'A Trick of the Light' sees Pinckey's rousing vocals return as acoustic six strings sit comfortably with bubbling sequencers. The moody but glistening instrumental set piece 'Hiraeth' reflects the deep longing for home of its Welsh title and acts as a fine closer as the water waves drift away.
Eschewing total darkness, as the album title suggests, 'Fragments Of Stolen Light' allows some sparkle while retaining an emotional centre. This is not an album that appeases the dark festival audiences of Europe but one that will appeal to more sophisticated song-based tastes. With rousing vocals, thoughtful musicality and room to breathe, this is "syntherapy" for the maturer listener who believes electronic music shouldn't have to involve shouting.
---
'Fragments of Stolen Light' is available on the usual online platforms
https://www.facebook.com/murmursofearthmusic
https://twitter.com/MurmursMusic
https://www.instagram.com/murmursofearthofficial/
https://open.spotify.com/album/33VcwV2tfLpQM8KmYDQVeZ
---
Text by Chi Ming Lai
2nd November 2022