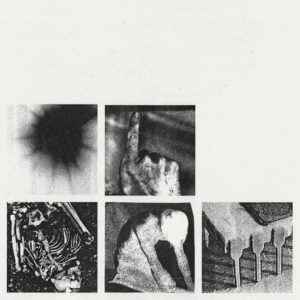 Trent Reznor is now (and has been for a while) in the very enviable position of having complete creative control over NINE INCH NAILS; millions of record sales and lucrative film soundtrack work have positioned the act in a situation where they can pretty much do anything they like stylistically or artistically.
This element of control is evidenced over the last two years where NINE INCH NAILS have eschewed the album format (in a similar way to AESTHETIC PERFECTION) in favour of the EP / single route, releasing shorter clusters of tracks rather than committing to a full-on album release.
Having said that, Reznor has been quoted as saying that although only comprising 6 tracks, the new release 'Bad Witch' is an album, primarily because of the fear of an EP release not always given the online exposure it deserves. For example, if you Spotified certain artists and went to the album section you may be given the false impression that their last release was back in 2013 eg 'Hesitation Marks'; but a further scroll down to the singles would reveal all the more recent EP releases such as 'Not The Actual Events'
and 'Add Violence'
.
'Bad Witch'
completes the trilogy started by 'Not The Actual Events' back in 2016 and (as you would probably expect) is not an easy listen. Opener 'Sh*t Mirror' angrily ups the ante from the off; sounding like it was mixed on a broken 4-track cassette deck, it hinges around a punky guitar riff and the mantra-like lyric "New worlds, new times, mutations, feels so right". 'Ahead of Ourselves' has the same lo-fi aesthetic with an even more buried effected lead vocal with a phrasing that is reminiscent of PIXIES' 'Planet of Sound'. The lo-fi sound is ramped by the inclusion of deliberately out of time drum rolls and a punishing grimy synth bass sound throughout.
The first curveball of 'Bad Witch' is the re-appearance of Reznor playing prominent saxophone on 'Play the Goddamned Part'; comparable to David Bowie's usage of the instrument on his final album 'Blackstar', its mournful layers fitting surprisingly well with the NIN sound.
'God Break Down the Door' is the most electronic sounding track on the album with an LFO filtered sequencer part, more sax and a surprisingly crooner-style vocal from Reznor, utilising a vibrato which is at odds with his normal clipped vocal phrasing. The live drums provide an almost drum n bass breakbeat feel to the piece and the aforementioned vocal again pays homage to Bowie who previously worked (and developed a close friendship) with Reznor.
Closing piece 'Over & Out' starts with a loping Hip Hop beat, dub style bass and splashes of vibraphone and (more) sax. Vocals here are minimal, Reznor's "Time is running out" hook paints a pessimistic picture and ends 'Bad Witch' on a predictable low ebb before dissolving into a hazy wall of sound and ambient noise.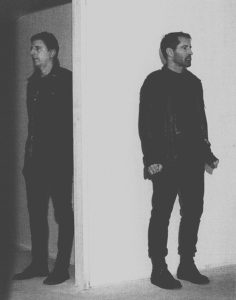 Considering NIN have been operational for thirty years, 'Bad Witch' sounds far more fresh and vital than it has any right to be. With the obvious spectre of Bowie looming large on the final two thirds of the work, the lion's share of the album could be considered a requiem for the legendary musical pioneer.
Fans of the more concise, melodic and hooky style of NIN like  'Hand That Feeds' and 'Only' will be left disappointed with 'Bad Witch', but those that want to be taken down a far darker musical path will find much to love in the tracks here.
The deliberately rough and ready mix sucks you into a harsh and abrasive world and by the end brutally spits you back out again. You have been warned…
---
'Bad Witch'
is released by Capitol Records as a vinyl LP, CD and download
NINE INCH NAILS tour North America in Autumn 2018, opening acts at selected dates include THE SOFT MOON and KITE BASE – please visit http://www.nin.com/ for more information
https://www.facebook.com/ninofficial/
http://nineinchnails.tumblr.com/
https://twitter.com/trent_reznor
---
Text by Paul Boddy
7th July 2018