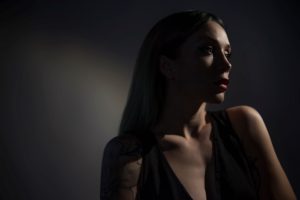 If Britney Spears and Justin Timberlake had not been part of The Disney Club but actually raised by The Addams Family, would they have ended up making a record like this?
Fresh from lending her voice to one of the songs of 2017 in AESTHETIC PERFECTION's 'Rhythm + Control', NYXX begins her year with some 'Voodoo'.
Laced in lusty gothic tension with robotic voices and an almost evangelical middle eight from Daniel Graves, 'Voodoo' is like its predecessor 'Diabolical', co-written by the AESTHETIC PERFECTION main man.
The promo video, self-directed by NYXX, sees the striking tattooed starlet out in the dust and briars of the LA countryside, pondering how best to dispose of her latest victim because "that girl is psycho"!
The speedier Danny Armand Remix of 'Voodoo' with its stutters and drops, comes over like Britney gone dubstep so won't be to everyone's tastes.
But with its enticing pop sensibilities and a sinister animist backdrop of swirling electronics built around the rhythmic snap of imperial phase LADY GAGA, the single version of 'Voodoo' is the first truly happening tune of 2018.
---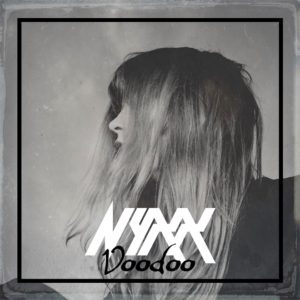 'Voodoo'
is released as a download bundle by Close To Human Music through the usual digital outlets
Also available direct from http://www.nyxxnyxxnyxx.com/
https://www.facebook.com/justnyxx/
https://twitter.com/nyxxnyxxnyxx
https://www.instagram.com/nyxxnyxxnyxx/
http://www.aesthetic-perfection.net
http://facebook.com/aestheticperfection
---
Text by Chi Ming Lai
16th January 2018