Et Je Veux Ta Revanche
LADY GAGA first came to prominence in Summer 2008 when her debut album 'The Fame' was released in the US and her song 'Just Dance' became a huge hit.
This was superior pop R'n'B but despite slices of synth, there didn't appear to be anything at the time which stood out within a modern electronic pop context.
Then in December 2008, Caroline Sullivan's now prophetic article for The Guardian entitled 'Slaves To Synth' was published.
Her piece proudly announced that in 2009, female fronted electro pop would be the next big thing with her focus not only on LADYHAWKE, LA ROUX and LITTLE BOOTS but also LADY GAGA.
At the time, a full European campaign had yet to be fully engaged but by January 2009, the former Stefani Joanne Angelina Germanotta had reached No1 in the UK with 'Just Dance' and 'The Fame' began. While the album had far too many songs on it, several cuts proved to be space age pop at its finest and indicated there was more than meets the eye.
LADY GAGA's well thought out publicity machine ran like a dream. There were her controversial promo videos and extravagant live appearances which included amongst several props, a pyrotechnic brassiere! And there was her quirky interview style; who could forget her appearance on the BBC's Tonight With Jonathan Ross sipping from her infamous china tea cup!
The brilliant 'Poker Face' was released as a follow-up single. LADY GAGA was now in a bizarre way spearheading the Revenge Of The Synth. Many young ears had now been opened to sound of electronic music for the first time.
As the year progressed, many LADY GAGA fans were finding that acts such as LA ROUX and LITTLE BOOTS were appealing to them too.
Although a total theatrical queen (she says she is a gay man trapped in a woman's body!), combined with her vivid imagination and classical training, this has done all the musical talking. Thanks her main collaborator Swedish producer RedOne, a European retro-futuristic sheen highlighted all the melodic and dynamic structures within her best songs.
This sound came fully to the fore with 'Bad Romance' from 'The Fame Monster' 2CD repackage in late 2009. Observers who had admitted to not being in the slightest bit interested before had now succumbed to the joys of LADY GAGA. This was hardly a surprise because when all the hype dies down, what always survives and prevails in music are good tunes.
'The Fame Monster' also appeared to reflect an enhanced European musical sensibility. In an age where free downloading is the norm, the Haus Of Gaga has actually sold in vast quantities. And now with new album 'Born This Way', LADY GAGA prepares for total world domination with an even more immediate Euro friendly sound.
Despite the war cry of "Don't be a drag, just be a queen" to signal her return as cheerleader for the downtrodden outsider, the title track was a comparative disappointment compared with the quality and impact of 'Bad Romance'.
Structural similarities with MADONNA's 'Express Yourself' haven't helped in the critical assessment.
Also, the terribly cheesy but enjoyable Latino dance romp 'Americano' is likely to make some listeners throw things.
As with her debut collection, there are just too many tracks to make 'Born This Way' a wholly satisfying listen. By the law of averages, the LADY GAGA catalogue is not all good stuff with some dire rock numbers and generic urban fodder included.
But the RedOne and Fernando Garibay productions in particular with their synthetic pop feel are quite superb. If all the best bits were taken from the Gaga musical portfolio, there would be a fantastic eighteen track Best Of in there. But with the incredible number of superior remixes out there too, it is difficult for the curious to actually know where to start.
So ELECTRICITYCLUB.CO.UK proudly brings you a synics guide to LADY GAGA, specially tailored for the more discerning synthpop fan…
---
Just Dance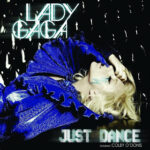 Her first big hit featuring rapper Colby O'Donis, it was nominated for a 'Best Dance Recording' Grammy in 2009 but eventually lost out to DAFT PUNK's 'Harder Better Faster Stronger'. Although rhythmically rooted to modern R'n'B, the song's arrangement touched many bases and became a good introduction to LADY GAGA. The mash-up with 'Confusion'  put together by DJ EARWORM under the title 'Just Dance to New Order' is one of the many variations worth checking out.
Available on the album 'The Fame Monster'
---
LoveGame – Chew Fu Ghettohouse Fix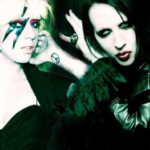 Naughtiness personified, the lush intricacies and melodic complexity of 'LoveGame' revolve around a repetitive backing track. The genius of this song has been highlighted by a superb orchestral arrangement by Walt Ribeiro. On the 'Chew Fu Ghettohouse Fix', what better than to have a noisy duet with the 'Anti-Christ Superstar' himself, MARILYN MANSON. A sped up heavy house remix with lots of shouting from the one time Brian Warner, this rework keeps both Goths and pop princesses happy on the dancefloor!
Available on the album 'The Remix'
---
Poker Face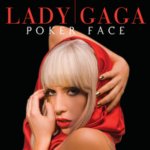 With its staccato vocal and what sounded like backing provided by a bunch of robotic stormtroopers, the brilliant 'Poker Face' amusingly recalled BONEY M with its "Mumm-mumm-mumm-maah" refrain. The song has since become ubiquitous and spawned some amusing mash-ups featuring renditions by actor Christopher Walken and South Park's Eric Cartman who incidentally sounds like DIVINE in his version!
Available on the album 'The Fame Monster'
---
Paparazzi – DEMOLITION CREW Remix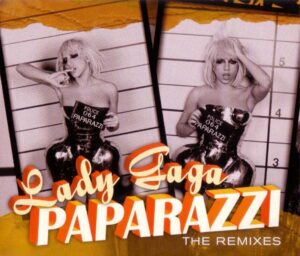 Seemingly about fame, this actually is the most disturbing stalker's anthem since MORRISSEY's 'The More You Ignore Me The Closer I Get'. While the original R'n'B flavour suits the track, the DEMOLITION CREW offer this superb remix which is more New York electro disco with pulsing arpeggios and syncopated machine rhythms galore.
Available on the single 'Paparazzi (The Remixes)'
---
Eh-Eh (Nothing Else To Say) – PET SHOP BOYS Remix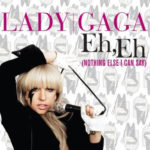 Pur-lease! The reggae version on 'The Fame' is actually quite lame. But given a danceable poptastic treatment, it was rescued from down the dumper by this PET SHOP BOYS remix. Messrs Tennant and Lowe were already big fans of LADY GAGA and enhanced her standing no-end when she joined them to sing 'What Have I Done To Deserve This?'? as part of their BRITS 2009 medley performance.
Available on the album 'The Remix'
---
The Fame – Glam As You Remix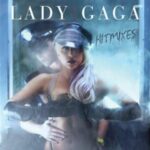 The album's title track is a great funky disco number with a very catchy chorus, but here it's given the squelchy bassline and buzzy synth treatment by Guena LG. It is also specially fortified with a solid four-to-the-floor dance beat. Although appearing to be obsessed with the cult of celebrity, she was actually poking fun at attention seeking rich kids, something she would be well qualified for as a former class mate of Paris Hilton!
Available on the EP 'Hit Mixes'
---
Bad Romance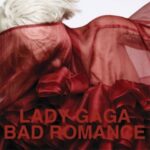 The almost Italo disco styled "woah-oh, oh-oh-ooaaah" refrain, layered synthetics and big chorus suddenly woke people up. It was at this point that Gaga synics began to change their minds. Ending with Ms Germanotta sitting on a bed with a burnt corpse, there are hints of some strange things going on upstairs. This all adds up to making her such a fascinating character. Oooh la la!
Available on the album 'The Fame Monster'
---
Alejandro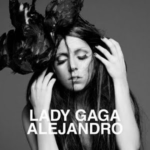 LADY GAGA fused danceable pop with a New York performance art cool that hadn't really been seen since MADONNA. T. 'Alejandro' offered a modern day electro take on 'La Isla Bonita' with its blissful Hispanic feel. One of the great LADY GAGA traits is her uplifting choruses, always simple but very effective. And speaking of MADONNA, their bitch fight on Saturday Night Live in 2009 showed that she had a sense of humour too.
Available on the album 'The Fame Monster'
---
Monster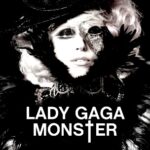 "Don't call me Gaga" she exclaims: "I've never seen one like that before!" It starts like a typical Euro tune but then the drums pound away in accented syncopation. The dark lyrics almost have as many deviant sexual thoughts as an episode of True Blood: "That boy is a monster, he ate my heart and then he ate my brain!"
Available on the album 'The Fame Monster'
---
Dance In The Dark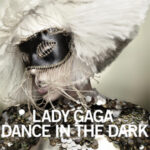 Highlighting the dangers of cosmetic surgery, this is brilliantly euphoric with a classic synthpop feel that features strong hints of 'True Faith' and Strangelove shaped by Fernando Garibay who impressed enough here to attain a more significant role in the production of the 'Born This Way' album. 'Dance In The Dark' is probably the nearest LADY GAGA will come to doing a NEW ORDER or DEPECHE MODE cover although there was actually a rumour going round that she was considering covering 'People Are People'!!
Available on the album 'The Fame Monster'
---
Telephone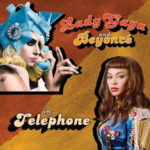 A duet with BEYONCE that has R'n'B producer Rodney Jerkins at the controls, 'Telephone' turns out to be a bouncy work-out reminiscent of some of the more interesting urban/electro fusions that divas like RIHANNA have taken into the charts in recent times. Whereas 'The Fame' was very much an electro R'n'B album, most of the eight songs on 'The Fame Monster' bonus CD could probably be defined as more electropop with some R'n'B influences thrown in.
Available on the album 'The Fame Monster'
---
Marry The Night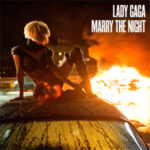 On 'Marry The Night', the opening salvo on 'Born This Way', LADY GAGA does a rippin kittin as she goes all warrior queen via DONNA SUMMER with this club friendly celebration of hedonism. Almost like a 21st Century take on PET SHOP BOYS' 'Tonight Is Forever', producer Fernando Garibay adds some darker electronic progressions compared with the brighter digi-pop of his predecessor RedOne while the chorus soars with uncradled euphoria. Listen out for the DURAN DURAN sample too…
Available on the album 'Born This Way'
---
Government Hooker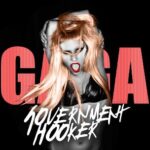 Despite a touch of MARIA CALLAS operatics in the intro, 'Government Hooker' launches into some dysfunctional electropop in the vein of GIRLS ALOUD at their XENOMANIA-led best with a chunky bass triplet in the engine room powering away alongside the Casio bleeps and percussive Man Machine blips. This sly dig at history's political sex scandals is one of the 'Born This Way' album's highlights.
Available on the album 'Born This Way'
---
Judas – MIRRORS Une Autre Monde Mix – Nuit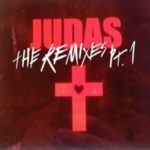 MIRRORS take the discordant verse backing on their 'Une Autre Monde Mix – Nuit' and keep Gaga's bizarre intonation that lets her get away with saying "arse" rather a lot but remove the very poppy chorus that was not wholly unlike that of 'Bad Romance'. The result gives things an extra darker resonance in keeping with the implied blasphemy. The edgier synthpop continues with the pulsing middle eight that somehow manages to have both feet in The World Of Mirrors and The Haus of Gaga.
Available on the download bundle 'Judas (Remix EP Part 1)'
---
Hair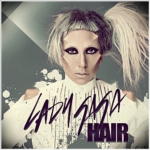 Almost reborn in the USA, this is a guilty pleasure that sounds like it's been lifted straight off the soundtrack of 'St Elmo's Fire'. 'Hair' is Gaga in full 'Brat Pack' mode with sax, piano, compressed drums and power chords thrown into the melting pot plus the sort of voice that the big bouffanted Wilson sisters from HEART used to belt out regularly on MTV. Although not as interesting as album closer 'The Edge Of Glory', this is immensely catchy and gives BELINDA CARLISLE a run for her money.
Available on the album 'Born This Way'
---
Scheiße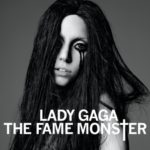 "I don't speak German but I can if you like! Ich bin mir absolut klar, ich trag den Namen Monster"; the Germanic dance influences on 'Scheiße' come to the fore with Ms Germanotta monologuing in Deutsch while RedOne provides his futuristic trance sheen on this thunderous, highly enjoyable warehouse romp. Only SCOOTER and lots of shouting are missing from this party!
Available on the album 'Born This Way'
---
Bloody Mary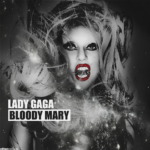 A superb mid-paced beat driven ballad in the vein of MADONNA with Gregorian chants, pizzicato stabs, vintage synths and increasingly prevalent religious references in the mix. "I won't crucify the things you do" she says. If 'Judas' is LADY GAGA's 'Like A Prayer', then 'Bloody Mary' could well be her 'Oh Father'.
Available on the album 'Born This Way'
---
The Edge Of Glory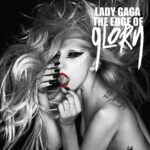 This superbly bizarre and anthemic number may well be constructed like a Springsteen stomper complete with a wholly authentic Clarence Clemons sax break, but 'The Edge Of Glory' strangely ends up sounding like PAT BENATAR mashed up with LA DÜSSELDORF over a Teutonic techno beat! Another Fernando Garibay production, he ably fills the mantle previously held by RedOne as chief helmsmen.
Available on the album 'Born This Way'
---
LADY GAGA's albums 'The Fame Monster'
,'The Remix'
and 'Born This Way'
are released by Interscope/Polydor Records
https://www.facebook.com/ladygaga/
---
Text by Chi Ming Lai
16th June 2011, updated 1st February 2018