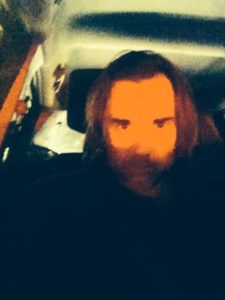 PAUL STATHAM has had a diverse music career if nothing else.
He first made his name as the guitarist of B-MOVIE who appeared on the 'Some Bizzare Album' alongside DEPECHE MODE, SOFT CELL, BLANCMANGE and THE THE. Following the band's disbandment, he began a nine album songwriting partnership with Goth icon Peter Murphy of BAUHAUS fame.
With producer Pascal Gabriel and singer Lisa Lamb, Statham formed synthpop trio PEACH who released their only album 'Audiopeach' on Mute in 1997, a long player which also featured some of the last vocal recordings made by the late Billy MacKenzie and an American hit single in 'On My Own'.
This helped Statham maintain a successful career co-writing and producing songs for a variety of diverse acts including DIDO, DOT ALLISON, KYLIE MINOGUE, RACHEL STEVENS, SARAH NIXEY, THE SATURDAYS and LOST BOY! aka Jim Kerr.
While B-MOVIE reformed in 2004, Statham continues with projects outside the band like THE DARK FLOWERS which featured his previous collaborators Kerr, Murphy and Allison. And now he can add ambient and experimental instrumental music to his forte.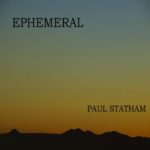 The first collection 'Ephemeral' consists of four lengthy pieces reminiscent of BRIAN ENO, the first of which 'Ephemeral 1' is a shimmering cross between 'Neroli' and 'Thursday Afternoon'.
With its sonic clusters of synth, it actually moves at a slightly faster pace than both, but that of course is all comparative. Whatever, it is a wonderful slice of thinking music.
'Ephemeral 2' takes the pace down further, droning rather than shimmering, its denser textures recalling those of 'On Land'. The sound painting continues with 'Chronology 1' adding piano and acoustic guitar to the orchestrated structure, while 'C2' is more obscure with its sparse experimental jazz feel.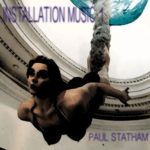 The second body of work 'Installation Music 1' is more fragmented and follow the lead of 'Music For Films', with its nine tracks mostly clocking in at less two minutes.
Opener 'Breaking Water' takes waves and mechanical noises into a cavernous aural collage, while 'Radio Dreaming' does what it says on the tin, but is too short to lead anywhere.
The pretty rings of 'Submerged' are serene, it could easily develop into a longer ambient piece but sounds unfinished. However, the other tracks like 'Particles' and 'The Deep World' really do submerge into their own other worldliness. Overall, 'Installation Music 1' has some great ideas but comes over more as incidental accompaniment like its conceptual title suggests.
Both are now available as free downloads, with a third album on the way. This is music worthy of BRIAN ENO himself that can provoke feelings of relaxation. It's gratis, so why not take the chance?
---
'Ephemeral' and 'Installation Music 1' are available as free downloads from https://paulstatham.bandcamp.com/
https://www.facebook.com/paulstathammusic/
---
Text by Chi Ming Lai
5th April 2017