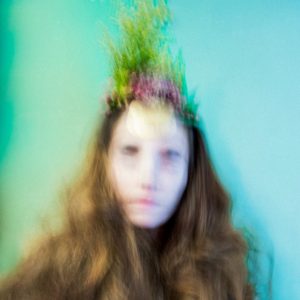 KEEP SHELLY IN ATHENS was the first project Sarah Anna Psalti was involved with, accompanied by the mysteriously named producer and musician RΠЯ.
After the release of their debut long player 'At Home' featuring the magnificent 'Oostende', SARAH P. decided to relocate to Berlin, where she desperately needed a new start.
Indeed, her first EP 'Free'
"a couple of years that have been rough and weird", seeing Sarah "shyly and slowly moving from the ultimate darkness towards the light".
As the songstress admits, "when I'm writing and recording my own music or working on a feature, I do it all my way. I'll put together the sounds I like, I'll play the melodies that I think they fit".
Now with 'Who Am I', Sarah finally unveils the long awaited gem she'd been talking about, "There is a whole concept behind it and I am very much looking forward to sharing it, although I've got to hold back and wait!"
Produced together with George Priniotakis, 'Who Am I'
 is "a pop record that is different, an ode to the humanly deep need of security and love".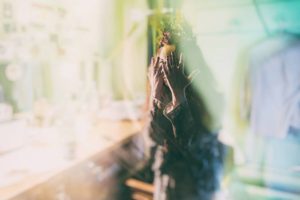 Sarah certainly doesn't shy from the experimentation, sounding exquisitely like Kate Bush on the title track, asking the existential questions over a sparse beat, which flourishes into a house inspired climax.
It's a perfect description of "humanity, the world we live in and our importance (or unimportance) as individuals and / or as a whole".
The minimalistic approach permeates throughout the production and is mirrored in the magnificent 'A Letter From Urban Street', with its ringing sounds and ethereal vocals, reminiscing a hybrid of Bush / Goldfrapp / Fraser / Scattergood.
'Away From Me' borrows ideas from GAZELLE TWIN, paired with the feel of a grown-up nursery rhyme, while 'Berlin During Winter' is certainly far colder than sunny Athens, with its Nordic aura. The metallic, scattered sounds vibrate over the urgent build-up of the vocal, culminating in a plethora of voices, at times quite animal sounding in a leaf taken from Alison Goldfrapp's book.
'ForgetRegret' ushers in some dramatic sound play, with fascinating synth textures and captivating voices paving the way for a new style of mature electronica.
The shouting male voices on 'Instead Of You' could be the ones from DEPECHE MODE's vintage B-side 'Flexible', but the melody and that gentle, yet powerful female vocal, creates a hedonistic vision of dreamlike state realities, which SARAH P. seems to excel in.
'LoveStory' could have featured on the 'Twin Peaks' soundtrack, contrary to a faster paced'Millennial Girl' which capture a sci-fi vision of synthpopia.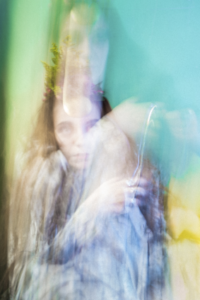 'Summer Prince' fabulously is a reminder of the Canadian synth queen GRIMES' style and 'To You' toys with the gentility of Sarah's voice and timid sound manipulation which is rather pleasant on the ear.
What she sets out, she achieves. 'Who Am I' is sophisticated, cultured and synthtastic. SARAH P. certainly stands for high quality recordings, originally produced and sophistically executed.
"There's no right and there's no wrong, but there's hope" says Sarah, "And while we're feeling defeated, even during those dark hours, there's hope we can do better. And we will."
She did…
---
'Who Am I'
 is released as a download album by EraseRestart, available direct from https://sarahpofficial.bandcamp.com/
https://www.facebook.com/sarahpofficial/
https://twitter.com/sarahpofficial
---
Text by Monika Izabela Trigwell
Photos by Christoph Neumann
5th May 2017