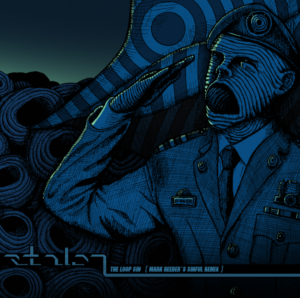 Chinese band STOLEN had been due to open for NEW ORDER in Spring 2020 in Japan and celebrate their 10th anniversary with a national tour. But with the coronavirus crisis, these live dates were put on hold as the world went into lockdown.
After the restrictions were lifted in their home city of Chengdu in May 2020, STOLEN performed the first post-lockdown live internet gig to over 650,000 viewers across the world. With China being able control their pandemic and its citizens compliant with the ongoing but more relaxed restrictions, STOLEN were able to embark on their tour in November 2020 to a rapturous response.
Having already supported NEW ORDER on their six date European tour in Autumn 2019, STOLEN continue to solidify their position as the leader of a new generation of Chinese artists which also includes FIFI RONG, QUIETER THAN SPIDERS and Re-TROS.
Following the release of their excellent breakthrough album 'Fragment' on MFS in Autumn 2018, produced by Mark Reeder and his regular collaborator Micha Adam, the Berlin based studio partnership have given the Sinomatic techno-rock sextet a subtle makeover with a Sinful Remix of 'The Loop Sin'.
With a video using fan-recorded footage from various gigs including the 2019 NEW ORDER tour where it was the set closer, the buzzy extended jam of 'The Loop Sin' is a classic Reeder production full of heavy propulsive grit and live textural enhancements.
But the new denser version applies an extra bounce on the bass while additional synthetic strings and rhythmic elements boost the climatic instrumental layers over eight minutes, showcasing STOLEN's brand of Sinomatic technorock.
The parent 'Fragment' album, from which 'The Loop Sin' was originally homed, is a well-thought out, well-crafted record with plenty of adventure, space and mystery within its multi-genre cocoon.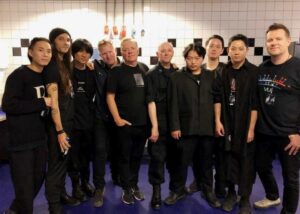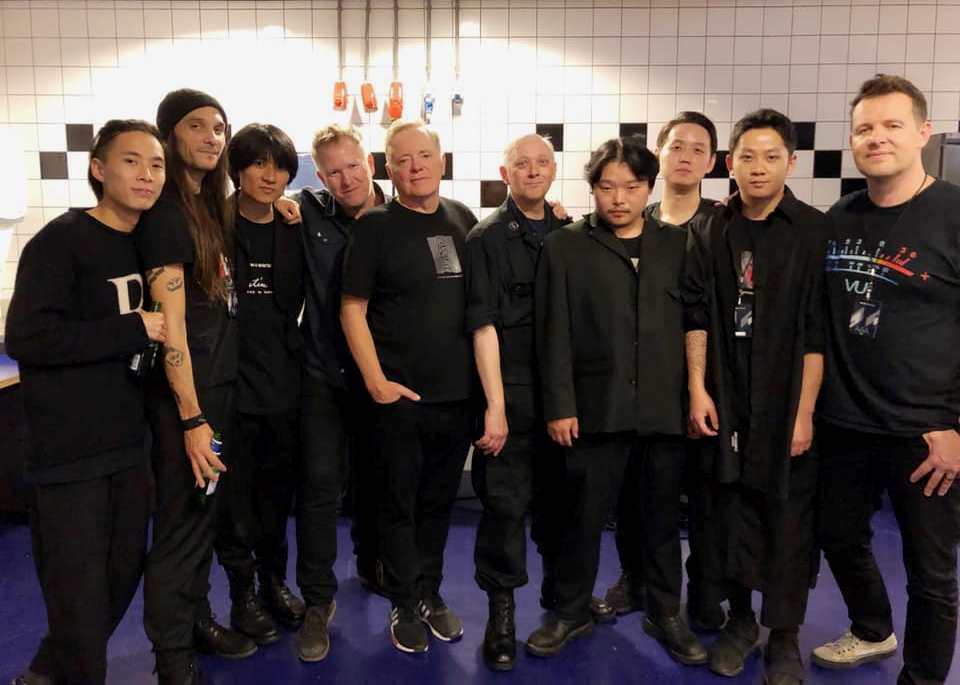 It all illustrates why Mark Reeder considers Liang Yi, Duan Xuan, Fangde, Yuan Yu Feng, Wu Jun Yang and graphix director Formol to be one of the bands he has been most excited about since NEW ORDER.
Meanwhile continuing his artistic kinship with NEW ORDER, there will be a Mark Reeder remix of their most recent single 'Be A Rebel' released in Spring 2021 via Mute Artists.
---
The Sinful Remix of 'The Loop Sin'
is available via the usual digital platforms
The original version of The Loop Sin is taken from the album 'Fragment' released by MFS as a double vinyl LP, available from https://mfsberlin.com/
Digital formats of 'Fragment' available direct via https://stolenmusic.bandcamp.com/
https://www.facebook.com/STOLENfromChina/
https://www.instagram.com/stolen_official/
---
Text by Chi Ming Lai
21st January 2021