With her distinctive ice maiden delivery, Claudia Brücken is the undoubted queen of cinematic avant pop.
She first came to prominence with PROPAGANDA and the Trevor Horn produced film noir drama of 'Dr Mabuse'. Together with Susanne Freytag, Michael Mertens and Ralf Dörper, the Düsseldorf based quartet released their acclaimed album 'A Secret Wish' on ZTT in 1985. But despite the album being a favourite of musical figures such as Quincy Jones, Martin Gore, John Taylor and Jim Kerr, PROPAGANDA split following business and creative tensions as a result of their deal with ZTT.
Remaining with ZTT, Brücken formed ACT with early electronic pioneer Thomas Leer and released an album 'Laughter Tears & Rage' in 1988 which featured an array of lush synthetic dynamics glossed with a touch of starlet glamour.
Not one to rest on her laurels, her first solo album 'Love: & A Million Other Things' came in 1991 on Island Records before she took a career break.
There was a brief reunion of PROPAGANDA in 1998, but when that came to nought, Brücken spent much of the new millennium's first decade working and touring with OMD's Paul Humphreys in ONETWO, supporting ERASURE and THE HUMAN LEAGUE along the way.
Since then, she has released two further solo albums and more recently been spotted in the studio with Susanne Freytag and Stephen J Lipson, while a new collaborative project with Jerome Froese is also in progress.
Although her catalogue is wide and varied, Claudia Brücken is perhaps still very much regarded as a cult figure on the music scene. In 2011, she celebrated her career with a special show at The Scala in London with various friends and collaborators, all captured on the live DVD 'This Happened'
.
Certainly, she deserves greater recognition so with a restriction of one track per release of a very impressive collaborative portfolio, here is a 20 track Beginner's Guide to her work…
---
TOPOLINOS Mustafa (1982)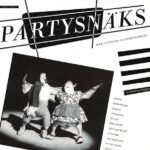 Brücken and Freytag first met in Düsseldorf around Die Ratinger Straße; "There was this interaction between art and music happening and everyone kind of knew one another" she said. Together they formed TOPOLINOS, literally translated as 'The Mickey Mouses'! Using a rhythm unit, electric organ lines and Middle Eastern flavoured vocal phrasing, 'Mustafa'
was a typical art school recording of the period and appeared on 'Partysnäks', the soundtrack to the film 'Die Tanzbeinsammler'.
Available on the compilation album Electri_City 2
(V/A) via Grönland Records
---
PROPAGANDA p: Machinery (1985)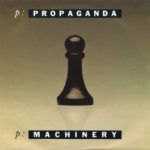 At the suggestion of Freytag, Brücken was recruited into PROPAGANDA and their dynamic sound was marketed as "ABBA in Hell"! p: Machinery
captured their Teutonic edge and the charm of state-of-the-art technology such as the PPG Wave and Synclavier systems. Produced by Stephen J Lipson, the song also had an unexpected contributor as Brücken recalled: "It was amazing when David Sylvian came in. On 'p: Machinery there is this line he wrote on a little keyboard that he brought in…"
Available on the PROPAGANDA album 'A Secret Wish'
via Union Square
---
GLENN GREGORY & CLAUDIA BRÜCKEN When Your Heart Runs Out Of Time (1985)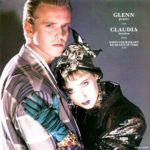 Written by Will Jennings, best known for 'My Heart Will Go On' for the film 'Titanic' and 'Up Where We Belong' from 'An Officer & A Gentleman', 'When Your Heart Runs Out of Time'
was recorded for the film 'Insignificance' directed by Nicolas Roeg. Brücken and the HEAVEN 17 vocalist met during the Anton Corbijn directed video shoot for 'Dr Mabuse' when Gregory's then-wife Sarah was doing the make-up. The song was produced by Midge Ure, under the pseudonym of Otto Flake Junior.
Available on the compilation album 'The Art Of The 12 Inch'
(V/A) via Union Square
---
ACT Absolutely Immune (1988)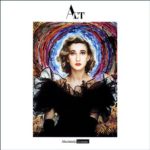 After PROPAGANDA fragmented, Brücken formed ACT with Thomas Leer in 1987. Working again with Stephen J Lipson, alongside the technological marvels came a more playful, decadent glamour with some political flirtations. 'Absolutely Immune'
was a commentary on the apathy of the nation at large with its "I'm alright Jack" selfishness. Unfortunately, with the sentiment lost on a British public still drowned in blue emotion, it failed to gain interest in a landscape dominated by the bland blue eyed soul.
Available on the ACT album 'Love & Hate'
via Union Square
---
JIMMY SOMERVILLE Run From Love (1990)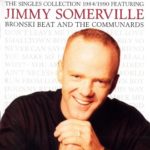 While not a sales success, the acclaim and respect that 'A Secret Wish' attained among fellow artists led to Brücken being offered many opportunities to collaborate. One of the first came from Jimmy Somerville. 'Run From Love' was a lesser known BRONSKI BEAT number reworked in a more house directed fashion by S'EXPRESS producer Pascal Gabriel for the diminutive Glaswegian's greatest hits collection and Ms Brücken provided backing vocals in the chorus.
Available on the JIMMY SOMMERVILLE album 'The Singles Collection 1984/1990'
via London Records
---
CLAUDIA BRÜCKEN Absolut[e] (1991)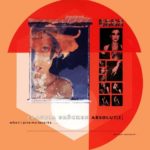 Despite ACT ending, Brücken signed a deal with Island Records which eventually spawned her debut solo album produced by Pascal Gabriel. The first single 'Absolut[e]'
 was very much dominated by Gabriel's dancefloor instincts. But as the album was being recorded, all was not well within. "The MD from Island suddenly left and all the people who worked on my album left as well" she remembered, "A new guy came in and already I could sense what would happen, so Pascal and I decided to get really experimental".
Available on the CLAUDIA BRÜCKEN album 'Love: & A Million Other Things'
via Cherry Red Records
---
CHROME SEDUCTION Light The Way (1993)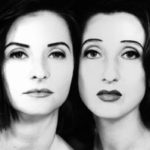 The reaction to 'Love: & A Million Other Things' was muted and Brücken took a career break to bring up her daughter Maddy, emerging only occasionally to record the odd guest vocal. 'Light The Way'
with CHROME SEDUCTION was a percussively frantic club number that also saw a reunion with former partner-in-crime Susanne Freytag. The project of Magnus Fiennes, brother of actors Joseph Fiennes and Ralph Fiennes, it first surfaced on an independently released 12 inch on Mother Alpha Delta.
Available on the CLAUDIA BRÜCKEN album 'ComBined'
via Union Square
---
THE BRAIN I'll Find A Way (1996)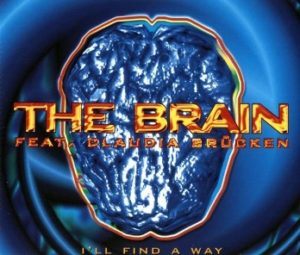 The project of Düsseldorf based DJ Dietmar Andreas Maier, 'I'll Find A Way' was typical of the frantically paced Euro-Trance of the period. Co-written with Michael Mertens, the seed of a PROPAGANDA reunion began with a number of songs including 'Ignorance', 'No Return', 'To The Future' and 'Turn To The Sun' being demoed. Although a video for 'No Return' was produced, the title proved poignant and Brücken later announced: "The reunion was worth a try, but did not work out."
Available on THE BRAIN single 'I'll Find A Way'
via BMG
---
OCEANHEAD Eyemotion (1997)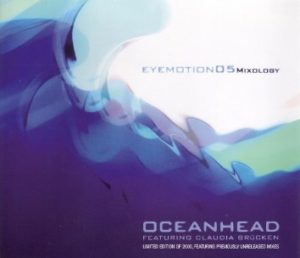 Continuing to contribute the occasional guest vocal, 'Eyemotion' was a co-write with John Etkin-Bell which coupled a shuffling drum loop with some beautifully chilled out atmospheres. Brücken's breathy whispers and a muted synthetic brass motif à la PET SHOP BOYS provided the colourful sonics on an elegant piece of downtempo electronica. Blowing away the likes of ENIGMA and SACRED SPIRIT, the original CD single release was limited to just 2000 copies however.
Available on the OCEANHEAD single 'Eyemotion'
via Land Speed Records
---
CLAUDIA BRÜCKEN & PAUL RUTHERFORD This Is Not America (2000 – not released until 2011)
After the aborted reunion of PROPAGANDA, Brücken accepted an invitation in 2000 to join Paul Humphreys on his solo tour of the USA; one of the first recorded fruits of their partnership was a cover of 'This Is Not America'
featuring FRANKIE GOES TO HOLLYWOOD's Paul Rutherford intended for a film soundtrack. A beautifully crafted synthesized tribute to DAVID BOWIE & THE PAT METHENY GROUP, although shelved, it finally saw the light of day on her 'ComBined' career retrospective.
Available on the CLAUDIA BRÜCKEN album 'ComBined'
via Union Square
---
APOPTYGMA BERZERK Unicorn – Duet Version (2002)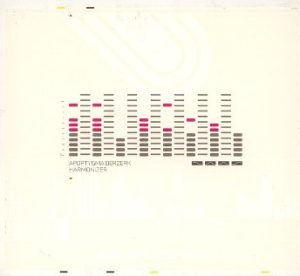 Europe maintained a vibrant industrial music scene at the start of the new century and in a one-off collaboration with Norway's cult electronic body merchants APOPTYGMA BERZERK, Brücken returned to the more Teutonic overtones that had been evident in PROPAGANDA. In an electronic rework of the heavier guitar focussed original, the combo provided a suitably aggressive but accessible backing track for her to duet with frontman Stephan Groth on 'Unicorn'
.
Available on the APOPTYGMA BERZERK album 'Harmonizer'
via WEA
---
ONETWO Cloud 9ine (2004)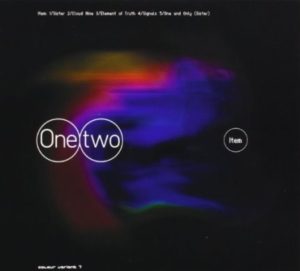 Brücken formalised her musical partnership with Paul Humphreys and together they named themselves ONETWO. They dusted off a track that had been demoed during the aborted PROPAGANDA reunion. The song in question was 'Cloud 9ine'
, a co-write with Martin Gore which also featured the guitar of DEPECHE MODE's main songwriter. It was the stand-out song on ONETWO's debut EP 'Item', but it would be a few years before their first album would be completed.
Available on the ONETWO EP 'Item'
via https://theremusic.bandcamp.com/album/item
---
ANDY BELL with CLAUDIA BRÜCKEN Delicious (2005)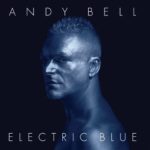 Brücken joined ERASURE's Andy Bell to sing on two tracks for his debut solo album 'Electric Blue'. More club oriented than ERASURE, the long player was produced by THE MANHATTAN CLIQUE who were also part of the ONETWO live band, and provided the introduction. The call-and-response Hi-NRG stomp of 'Delicious' saw Brücken in her most playful mood since ACT and in rare poptastic glory, despite the bittersweet, reflective lyrical nature of the song.
Available on the ANDY BELL album 'Electric Blue'
via Sanctuary Records
---
CLAUDIA BRÜCKEN & ANDREW POPPY Libertango (2005)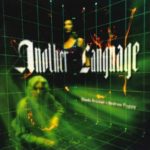 Brücken teamed up with former ZTT label mate Poppy to record a number of stripped back cover versions, with just piano or guitar as accompaniment for her first long form release since 1991. Among the reinterpretations were songs originally performed by notable bands such as RADIOHEAD and ASSOCIATES, as well  as divas like Marianne Faithfull and Kate Bush. One of the highlights was a suitably dramatic take on 'Libertango', better known as 'I've Seen That Face Before' made famous by Grace Jones.
Available on the CLAUDIA BRÜCKEN & ANDREW POPPY album 'Another Language'
via http://theremusic.bandcamp.com/album/another-language
---
ONETWO Anonymous (2007)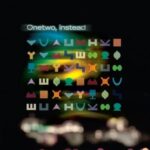 Humphreys and Brücken finally released a full length album as ONETWO in 2007 and from it was 'Anonymous', a song that began life as a demo from the aborted PROPAGANDA reunion and which had also been co-written with Andy McCluskey. The pretty ringing melodies and elegiac atmospheres were very reminiscent of classic OMD. But the collaboration had been unusual as at the time of the song's conception, as Humphreys had not yet fully rejoined McCluskey in his old band.
Available on the ONETWO album 'Instead'
via https://theremusic.bandcamp.com/album/instead
---
BLANK & JONES Don't Stop (2008)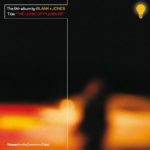 In between the aborted PROPAGANDA reunion and ONETWO, Ms Brücken guested with the popular German dance duo on 'Unknown Treasure'
, a most gorgeously shuffled electrobeat ballad. The parties reunited in 2008 but while 'Unknown Treasure' was in Brücken's words, "a real collaboration", "'Don't Stop' was in reverse, they gave me all the music and then I did the words and sent it back to them". Despite the remote detachment of the recording, 'Don't Stop'
was still elegantly enticing.
Available on the BLANK & JONES album 'The Logic Of Pleasure'
via Soundcolours
---
CLAUDIA BRÜCKEN & THE REAL TUESDAY WELD The Things I Love (2011)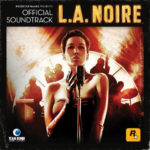 Rockstar Games wanted a German singer for a new game called 'LA Noire' soundtracked by THE REAL TUESDAY WELD's Stephen Coates who was known for producing jazzy cabaret-style music with subtle electronica influences dubbed Antique Beat. "I thought: why not?" said Brücken, "I heard the songs and thought they were so beautiful. I found it a really good challenge doing something I hadn't done before". 'The Things I Love'
was the alluring highlight of three songs recorded.
Available on the soundtrack album 'L.A. Noire'
(V/A) via Rockstar Games
---
CLAUDIA BRÜCKEN One Summer Dream (2012)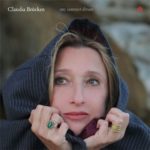 The B-side to ELECTRIC LIGHT ORCHESTRA's massive hit 'Mr Blue Sky', 'One Summer Dream'
was the first song to emerge from Brücken's reinterpretations project with producer Stephen Hague which also included material by PET SHOP BOYS, DUBSTAR and THE LILAC TIME while there were also songs by Julee Cruise and David Bowie. Beginning with a vintage gramophoned segment, it built to a dreamy John Barry influenced, 'Felt Mountain'-era GOLDFRAPP string arrangement.
Available on the CLAUDIA BRÜCKEN album 'The Lost Are Found'
via There (there)
---
OMD Kissing The Machine (2013)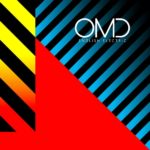 Although this co-write by Andy McCluskey and Karl Bartos first appeared in 1993 on the ELEKTRIC MUSIC album 'Esperanto', Paul Humphreys completely reworked 'Kissing The Machine'
from scratch for OMD. "Paul had the idea of asking Claudia to do the vocal in the middle eight" remembered McCluskey, "but I suggested we start it with the 'I want you to want me – I need you to need me…' bit through a vocoder and went 'y'know, could you ask Claudia to do it in German as well?'!" The result was electronic magic.
Available on the OMD album 'English Electric'
via BMG
---
CLAUDIA BRÜCKEN Time To Make Changes (2014)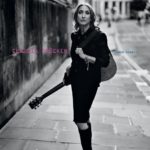 The biggest surprise musically on Brücken's third solo album 'Where Else…' was her adoption of the acoustic guitar. Working with producer John Owen Williams whose credits also included BLANCMANGE, the songs dealt with the subjects of "emotion, beginnings, endings, past life and future hopes". Almost like ABBA meeting THE SMITHS in a lush organic backdrop, 'Time To Make Changes'
very much reflected her personal mindset following the end of her relationship with Paul Humphreys.
Available on the CLAUDIA BRÜCKEN album 'Where Else…'
via Cherry Red Records
---
For further information on the upcoming projects of Claudia Brücken, please visit her official website and Facebook page
http://www.claudiabrucken.co.uk
https://www.facebook.com/ClaudiaBruckenMusic
https://twitter.com/ClaudiaBrucken1
https://www.instagram.com/claudiabrucken/
---
Text by Chi Ming Lai
30th July 2016