While acts like THE ART OF NOISE and DEPECHE MODE pioneered the use of sampling found sounds to use as new virtual instrumentation, eventual improvements in the technology meant whole recognisable phrases could be cut, manipulated and looped to create new compositions and arrangements.
For those on a budget, some of the samples would have been replayed as a way of saving money and not having to pay mechanical royalties to the original artist.
Previously incongruous genre blends were now more straightforward for producers and DJs as easy listening and AOR would end up sitting on top of house tracks while significantly, a number of acts who made their name during Synth Britannia would feature in R'n'B and hip-hop.
So ELECTRICITYCLUB.CO.UK has put aside some of its snobbery to seek out 25 of the most inventive, and some would say, sacrilegious uses of classic synth samples in popular music. However in a wider context, this diverse selection of tracks acts as a popular culture record of Synth Britannia's influence in particular, especially when the Musicians Union attempted to ban the synthesizer from studio work and live performance in 1982.
Presented in chronological and then alphabetical order with a limit of one track per artist moniker, here are the names that have gone on the list…
---
NEW ORDER Blue Monday (1983)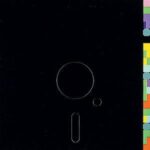 Once you delve into the background behind NEW ORDER's 'Blue Monday', you will see that it is a real Frankenstein's monster of a track including a sample of the neo-robotic Vako Orchestron choir sound from 'Uranium' by KRAFTWERK. And although not sampled, 'Blue Monday' took direct influence from a variety of sources including ENNIO MORRICONE, SYLVESTER, DONNA SUMMER and KLEIN + MBO.
Available on the NEW ORDER album 'Singles'
via WEA Records
---
THOMAS DOLBY Puppet Theatre (1984)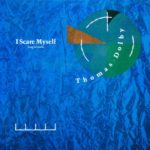 Mirroring the way in which KRAFTWERK had entered the urban community's consciousness via Electro and Breakdancing, THOMAS DOLBY helped write and produced the single 'Magic's Wand' for the Brooklyn hip-hop duo WHODINI. Centering around a superb synth riff and vocodered vocals, the track stood out from some of its contemporaries due its electronic production and TMDR himself ended up reworking elements of the song for himself on his own track 'Puppet Theatre'.
Available on the THOMAS DOLBY album 'The Flat Earth'
via EMI Music
---
ERASURE Blue Savannah – Der Deutsche Mix I (1990)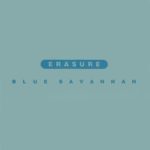 One of ERASURE's best known songs, 'Blue Savannah' had originally been inspired by ROY ORBISION and for its single release, Mute Records commissioned a plethora of remixes. 'Der Deutsche Mix I' by Gareth Jones and leftfield house trio FISCHERMAN'S FRIEND took the novel step of using KRAFTWERK samples from 'Computer World' and 'Tour De France' but in a more obvious fashion, as opposed to a few blips as THE KLF had done on 'What Time Is Love?'.
Available on the ERASURE boxed set '3'
via Mute Records
---
BOMB THE BASS Winter In July (1991)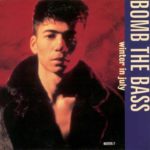 BOMB THE BASS mainman Tim Simenon loved the Synth Britannia era, later working with JOHN FOXX and DEPECHE MODE. 'Winter In July' featured a sample of the atmospheric Roland System 700 synth FX used in the intro to 'Ghosts' by JAPAN, while the rhythmic backbone of the track also owed a lot to the drum pattern from 'Visions of China'. The song caught the eye of SARAH BRIGHTMAN, who did her own cover for the 'La Luna' album in 2000.
Available on the BOMB THE BASS album 'Beat Dis: The Very Best Of'
via Camden Records
https://www.facebook.com/Bomb-The-Bass-19785322140/
---
USURA Open Your Mind (1992)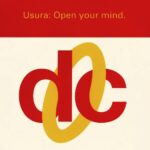 USURA's 'Open Your Mind' centred around the opening polysynth part of SIMPLE MINDS 'New Gold Dream', and took its title from a dialogue sample used in the Arnold Schwarzenegger film 'Total Recall'. The Italian dance trio responsible for the frantic club track also used elements from ASHFORD & SIMPSON's 'Solid' in the piece too.
Available on the USURA single 'Open Your Mind'
via Deconstruction Records
https://www.discogs.com/artist/66256-USURA
---
UTAH SAINTS Believe In Me (1993)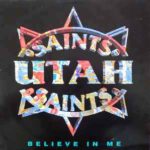 UTAH SAINTS were serial samplers and 'Believe In Me' took significant chunks from THE HUMAN LEAGUE's 'Love Action' as well as SYLVESTER's 'Do You Wanna Funk?' and CROWN HEIGHTS AFFAIR's 'You Gave Me Love'. Central to the track was Phil Oakey's mid-song chant which helped propel this immensely catchy club stomper to number 8 in the UK charts in 1993.
Available on the UTAH SAINTS album 'Utah Saints'
via FFRR Records
---
THE CHEMICAL BROTHERS Leave Home (1995)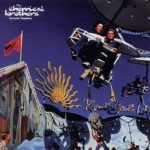 Pivotal in pioneering the Big Beat genre, THE CHEMICAL BROTHERS looped a short section from the vocodered intro to KRAFTWERK's 'Ohm Sweet Ohm' track for 'Leave Home'. Aside from the beginning of the piece, the sample doesn't appear elsewhere and the track relies more on the "Brothers gonna work it out" vocal by American singer / songwriter Willie Hutch and a live bass part played by John 'Segs' Jennings of the punk band THE RUTS.
Available on THE CHEMICAL BROTHERS album 'Exit Planet Dust'
via Virgin Records
http://www.thechemicalbrothers.com/
---
LEFTFIELD Snakeblood (1998)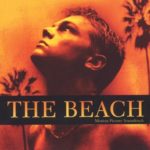 This big beat duo of Paul Daley and Neil Barnes were said to have been one of the loudest live acts ever. At Brixton Academy in 1996, the sound system caused dust and plaster to fall from the roof. For 'The Beach' soundtrack, LEFTFIELD contributed a thumping instrumental track for the beginning of the film. However, on closer scrutiny, the basis of 'Snakeblood' appeared to be the melody line from OMD's 'Almost'! When challenged, the duo fessed up amicably.
Available on the LEFTFIELD album 'A Final Hit'
via Sony Music
http://www.leftfieldmusic.com/
---
ARMAND VAN HELDEN Koochy (2000)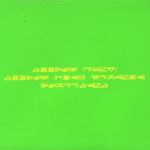 Using a repetitive scratched one bar loop from GARY NUMAN's 'Cars', 'Koochy' was one of several tracks around this period which sought influence from the synth icon. Also featuring a robotic KRAFTWERK-inspired vocal and 808 cowbells, the track went Top 5 in UK national charts, despite it frankly being a bit of a mess and unfufilled in its potential. Along with a couple of tracks on this list, it started to prompt the slow, but steady rebirth of the former Gary Webb.
Available on the ARMAND VAN HELDEN album 'Killing Puritans'
via Southern Fried Records
https://www.facebook.com/armandvanhelden/
---
BASEMENT JAXX Where's Your Head At? (2001)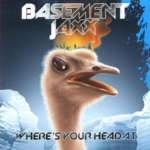 Along with 'Koochy', 'Where's Your Head At?' certainly did no harm in helping to rehabilitate the faltering career of GARY NUMAN; using the sped up central Minimoog bass riff of 'M.E.', the song also cleverly incorporated elements of 'This Wreckage' too. With a brilliant video to match, the song showed that it was possible to create a synth-oriented dance track that wasn't cheesy and almost had a punk aesthetic to it.
Available on the BASEMENT JAXX album 'Rooty'
via XL Records
---
FELIX DA HOUSECAT featuring MELISTAR Harlot (2001)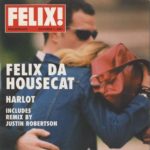 Blatantly sampling the rhythmic elements of THE HUMAN LEAGUE's 'The Sound Of The Crowd' without acknowledgement, nonchalant vocalist MELISTAR joined Felix Stallings Junior to ironically wax lyrical about the joys of using feminine charms to get by in life! With some great analogue riffage on this bridge linking past, present and future with an icy detachment, Stallings was very forward thinking and knew she was a feline… the European female's here!
Available on the FELIX DA HOUSECAT album 'Kittenz & Thee Glitz'
via Emperor Norton
http://www.theefelixdahousecat.com/
---
JENNIFER LOPEZ I'm Real (2001)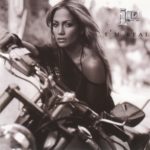 YELLOW MAGIC ORCHESTRA's hit cover of 'Firecracker' forms a significant element of this single by the actress / singer /dancer /model from The Block. Interestingly MARIAH CAREY made an enquiry to use the sample first for her song 'Loverboy', but as a result of involvement from her ex-husband and Sony label boss Tommy Mottola, the riff ended up with Lopez instead, prompting a war of words between the two parties.
Available on the JENNIFER LOPEZ album 'J.Lo'
via Sony Music
---
GEORGE MICHAEL Shoot The Dog (2002)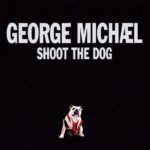 'Shoot the Dog' was the late Georgios Kyriacos Panayiotou's protest song directed at the so-called special relationship between George W Bush and Tony Blair. Appearing a few years before PET SHOP BOYS' 'I'm With Stupid', the more veiled 'Shoot The Dog' used the middle eight section of 'Love Action' by THE HUMAN LEAGUE including Phil Oakey's vocal, while also borrowing from ABC's 'Be Near Me' and his own 'Fast Love'
Available on the GEORGE MICHAEL album 'Twenty Five'
via Sony Music
---
SUGABABES Freak Like Me (2002)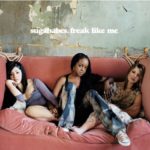 GIRLS ON TOP mash-up merchant and producer Richard X dropped ADINA HOWARD's R'n'B number over 'Are Friends Electric?' by TUBEWAY ARMY as a bootleg. A crossover hit was waiting to be unleashed but Howard refused permission for her vocal to be used; enter SUGABABES, modern pop's equivalent of 'Charlie's Angels'. This was a period when GARY NUMAN was being sampled left, right and centre and this Diabolus In Musica urban hybrid helped bring him to a curious new young audience.
Available on the SUGABABES album 'Overloaded: The Singles Collection'
via Universal Music
https://www.discogs.com/artist/21994-Sugababes
---
JUNIOR JACK feat ROBERT SMITH Da Hype (2003)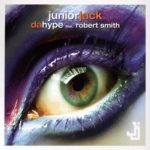 Belgian domiciled Italian DJ Vito Lucente dabbled in house and Eurodisco. But his best known recording borrowed from the HI-NRG scene in New York, sampling 'I'm So Hot For You' by BOBBY O that had borrowed its riff from THE HUMAN LEAGUE's 'Don't You Want Me', which itself was inspired by ABBA's 'Eagle'. In amongst all this, he somehow persuaded THE CURE's mainman to contribute some of his afflicted gothique to proceedings.
Available on the JUNIOR JACK album 'Trust It'
via Defected Records
---
RICHARD X featuring KELIS Finest Dreams (2003)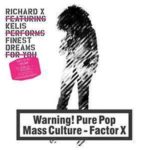 No stranger to delving into the mine of THE HUMAN LEAGUE, RICHARD X started his career in the underground club scene creating mash-ups. 'Finest Dreams' with KELIS was a reworking of 'The Finest' written by Jimmy Jam and Terry Lewis which was made famous by THE SOS BAND. Using a similar trick to 'Freak Like Me', the musical structure was based around 'The Things That Dreams Are Made Of' and the catchy single became a Top 10 hit in the UK.
Available on the RICHARD X album 'Presents His X Factor Vol. 1'
via Virgin Records
---
SOUL MEKANIK Basement City (2005)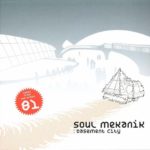 SOUL MEKANIK are the duo of Kelvin Andrews and Danny Spencer. Probably best known for co-writing ROBBIE WILLIAMS' 'Rock DJ', the pair took most of the instrumental elements of 'Visions of China' by JAPAN and used it as a soundbed for a new female vocal and some added portamento synths. Surprisingly successful in its conception, it was a shame this effectively well-worked track didn't reach a wider audience.
Available on the SOUL MEKANIK album 'Eighty One'
via Rip Records
https://www.facebook.com/SoulMekanik/
---
RIHANNA S.O.S. (2006)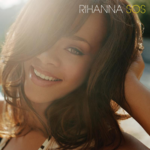 Using a sample from SOFT CELL's iconic cover of the Northern Soul favourite by GLORIA JONES, 'S.O.S.' co-writer JR Rotem said "I heard 'Tainted Love' and wanted to take the bass line and update it with a new swing". Utilising pitch shifted vocals worked with compression software to increase the tonal spectrum, 'S.O.S' was effectively a musical cry for help that was to become the Barbadian singer's first big hit. Swathed in synth riffs and machine beats, she was to use a similar template for 'Umbrella'.
Available on the RIHANNA album 'A Girl Like Me'
via Def Jam
---
NICOLE SCHERZINGER Steam (2006)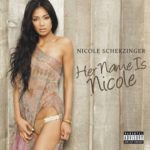 As if in a tit-for tat response to JENNIFER LOPEZ's YMO-sampling 'I'm Real', NICOLE SCHERZINGER's 'Steam' sampled the central riff from KRAFTWERK's 'Numbers'. Sounding rather out of place, after the first four singles from the planned 'Her Name Is Nicole' album flopped, Scherzinger shelved the project and the track did not actually see the light of day.
Never officially released
---
HILARY DUFF featuring THE PROPHET Reach Out (2008)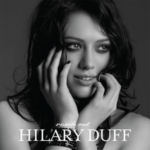 There was a period when DEPECHE MODE's 'Personal Jesus' was either being covered by artists as diverse as JOHNNY CASH and MARILYN MANSON or sampled for pop tunes by R'n'B starlets like JAMELIA. Built around the voice samples, synth fuzzes and guitar riff from the original track, 'Reach Out' saw the one-time 'Lizzie McGuire' star attempt to sex up her previously goody two shoes image with an innuendo-laden Schaffel romp that included an obligatory rap as well!
Available on the HILARY DUFF album 'Best Of'
via Hollywood Records
---
GZA featuring RZA & IRFANE KHAN-ACITO Life Is A Movie (2008)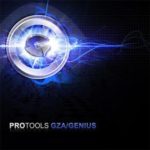 Track number four in this listing that features a GARY NUMAN sample. This time WU-TANG CLAN member GZA takes elements from 'Films' off 'The Pleasure Principle' album and reworks it into a dark hip-hop track. And it works largely thanks to the late Ced Sharpley's live but solid drum breaks from the original, while Numan also makes a cameo appearance.
Available on the GZA/GENIUS album 'Pro Tools'
via Babygrande
https://www.facebook.com/theGZA/
---
RECOIL Allelujah (2008)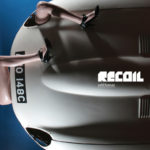 Former DEPECHE MODE member Alan Wilder occasionally relied on esoteric samples for his RECOIL project and on 'Allelujah', he paid homage to TANGERINE DREAM by using the hypnotic Moog sequencer pattern and electric piano part from 'Rubycon' for the second half of the nine minute track. Originally appearing on the 'subHuman' album, 'Allelujah' also featured as the B-side to the CD single release of 'Prey'.
Available on the RECOIL album 'subHuman'
via Mute Records
---
RED BLOODED WOMEN Colour Me Dirty (2008)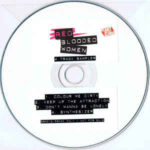 There was a brief period when the template for a modern girl group was to utilise a YAZOO inspired backing track. RED BLOODED WOMEN took that literally with a little help from cult electronic trio TRADEMARK on this feisty interpolation of 'Don't Go', sounding literally like GIRLS ALOUD produced by Daniel Miller!
Available on the RED BLOODED WOMEN promo CD EP '4 Track Sampler', never officially released
https://www.discogs.com/artist/1202070-Red-Blooded-Women
---
REX THE DOG Bubblicious (2008)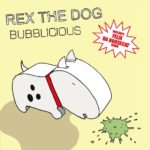 REX THE DOG AKA Jake Williams AKA JX made his name with some superb remixes for artists such as ROBYN, DEPECHE MODE and THE PRODIGY. 'Bubblicious' saw him recycling a whole chunk of 'Midnight' from the debut YAZOO album 'Upstairs At Eric's' and taking what was originally an sensitive synthetic torch song and turning it an uptempo electro banger.
Available on the album 'The Rex The Dog Show'
via Hundehaus Records
---
THE SATURDAYS If This Is Love (2008)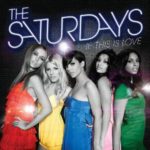 At a time when the YAZOO songbook was being ripped left, right and centre, one pop act that became particularly joined at the hip with Vince Clarke were THE SATURDAYS. As well as lifting the synth riff off 'Situation' for their first single 'If This Is Love', Clarke remixed their third single 'Issues'. And to cap it all, 'Just Can't Get Enough' was covered for Comic Relief as their fourth single release in 2009!
Available on the album 'Chasing Lights'
via Polydor Records
http://www.thesaturdays.co.uk/
---
Text by Paul Boddy and Chi Ming Lai
12th July 2017