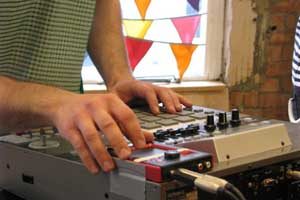 ELECTRICITYCLUB.CO.UK came into being on 15th March 2010 following the HEAVEN 17 aftershow party at Sheffield Magna.
The year also saw the release of a new album by OMD in 'History Of Modern', their first since 1996 while there was a long awaited single by THE HUMAN LEAGUE. Meanwhile there was the emergence of new acts such as VILLA NAH, MIRRORS, THE SOUND OF ARROWS and HURTS.
At the end of 2009 when LITTLE BOOTS and LA ROUX heralded a renaissance in the sound of the synth, KRAFTWERK's Ralf Hütter said to Mojo Magazine: "From all our work comes inspiration. We have been very lucky because the music we envisioned, the ideas we had of The Man-Machine and electro music, have become reality and technology has developed in our direction… and electro is everywhere!"
In a tremendous year for all things electro, here are our 30 songs of 2010 in alphabetical order by artist:
---
CHRISTINA AGUILERA & LADYTRON Birds Of Prey
In 2008, there was much talk of CHRISTINA AGUILERA going electro and collaborating with LADYTRON. Fast forward to 2010 and the two finished tracks 'Birds Of Prey' and 'Little Dreamer' were relegated to bonus track status on her album Bionic, with the latter being available only on iTunes. 'Birds Of Prey' softens the percussive noise that dominated 'Velocifero' with Ms Aguilera showing some great vocal restraint herself, with an almost hypnotic Middle Eastern feel.
Available on the album 'Bionic (Deluxe Edition)'
http://www.christinaaguilera.com/
---
ARP High Life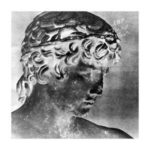 ARP is New Yorker Alexis Georgopoulos who crafts gorgeous contemporary kosmische musik for the 21st century. Beautiful synth strings plus the spectre of KRAFTWERK and CLUSTER dominate this cute instrumental. Some minimal guitar adds texture to the pulsing accompaniment, recalling other German heroes such as MICHAEL ROTHER and MANUEL GOTTSCHING.
Available on the album 'The Soft Wave'
http://www.studioalexisgeorgopoulos.com/ARP
---
AU REVOIR SIMONE Tell Me (Un Autre Monde Remix by MIRRORS)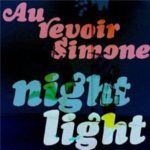 Although AU REVOIR SIMONE have a wispy girls next door demeanour, this remix by MIRRORS recrafts the originally bare 'Tell Me' into a dense apocalyptic ditty which makes Erika Forster, Annie Hart and Heather D'Angelo sound almost suicidal! With its heavy synthetic percussive backbone, this is definitely dance music from another world! Like an alternative gothic disco soundtrack to Sofia Coppola's 'The Virgin Suicides'!
Available exclusively as a download on the album 'Night Light' from Juno:
http://www.junodownload.com/products/au-revoir-simone-night-light/1582186-02/
---
BRIGHT LIGHT BRIGHT LIGHT Love Part II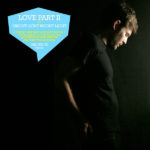 Shimmering Emulator type strings, pulsing sequences and a rousing chorus make this a very immediate slice of synthesized pop. BRIGHT LIGHT BRIGHT LIGHT mainman Rod Thomas reworks the template of 'Bizarre Love Triangle' and gives it a bit of a sensitive new man outlook. 'Love Part II' is NEW ORDER's disco music for lager louts taken back to its slightly camper Italo roots. Not one for those who wear football shirts to the pub!
Available on the single 'Love Part II'
---
THE CHANTEUSE & THE CRIPPLED CLAW Are You One?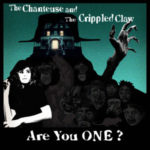 Assisted by I Monster's Dean Honer who also co-produced THE HUMAN LEAGUE's Night People, THE CHANTEUSE & THE CRIPPLED CLAW's first single 'Are You One?' has Candie Payne's very classic pop presence coupled with Adrian Flanagan's eccentronic backing. It wonderfully sounds like SANDIE SHAW being backed by a BBC Radiophonic Workshop collaboration with LALO SCHIFRIN!
Available on the single 'Are You One?'
https://myspace.com/chanteusenthecrippledclaw
---
CHEW LIPS Rising Tide
Usually dealing in a brand of "8-bit Casiotone drone-disco" sounding like YEAH YEAH YEAHS with synths, CHEW LIPS look like OMD being led by Debbie Harry! And they take the OMD thing further here with their best track 'Rising Tide'. The haunting piano, precise drum machine and bass with sparkling synth-harp runs and a spirited vocal come together nicely to build up to a rousing crescendo.
Available exclusively as a download on the album 'Unicorn' from iTunes.
---
DELPHIC Halcyon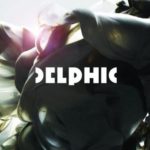 Here are the young men of DELPHIC, continuing the electronic dance / rock fusion pioneered by the legend of Factory Records. The backing is pure NEW ORDER and reinforced by a great klanky guitar solo which would do Bernard Sumner proud. Now, if DELPHIC could just develop things into great pop songs like 'Halcyon' rather than some of the prolonged jams and grooves that dominate their debut album 'Acolyte'.
Available on the album 'Acolyte'
https://www.facebook.com/delphicmusic/
---
THE GOLDEN FILTER Look Me In The Eye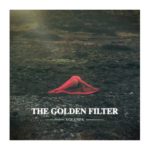 With their melodic and glacial electronic disco, you'd think they were Scandinavian, but THE GOLDEN FILTER consist of an Aussie in Penelope Trappes and a Yank in Stephen Hindman. Penelope's vocals have an uplifting quality on the chorus while still retaining a distant chill but the counter melodies compliment the danceable twists. A little I Feel Love creeps in during the chorus to give a wonderful dancefloor adrenalin rush.
Available on the album 'Voluspa'
http://www.thegoldenfilter.com/
---
GOLDFRAPP Dreaming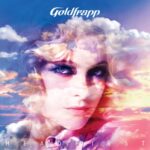 As the title suggests, this is gorgeous and dreamy with a distinct European flavour from the enjoyable album 'Head First' which perhaps is more focused on mid-Atlantic AOR. Alison's voice still resonates as one of the best in the business and back to being accompanied by primarily electronic instrumentation which is where it belongs. The pulsing sequences and string machine washes of 'Dreaming' make this perfect dancefloor material.
Available on the album 'Head First'
---
HELL featuring BRYAN FERRY U Can Dance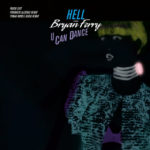 Mr Ferry has certainly been astute in recognising how much of an influence he's been on younger musicians and accepting collaborative opportunities with modern dance luminaries such as HELL and GROOVE ARMADA. DJ HELL provides U Can Dance'  with some hard electronic backing, complimenting Ferry's trademark vocals. Ferry recorded his own Roxy styled version for his solo album 'Olympia'.
Available on the single 'U Can Dance'
https://www.facebook.com/DJHellOfficial/
---
JORI HULKKONEN Man From Earth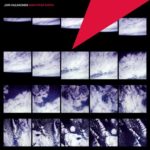 Hypnotic in the spirit of Giorgio Moroder crossed with Arthur Baker and featuring the guest vocals of Jerry Valuri who first collaborated with Hulkkonen on 2005's 'Lo-Fiction', this dark club track's spacey rolling sequences make this almost like a dancefloor take on THROBBING GRISTLE's 'Hot On The Heels Of Love' before launching into a bit of New York electro disco!
Available on the album 'Man From Earth'
---
THE HUMAN LEAGUE Night People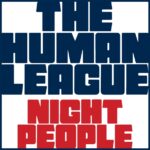 After Philip Oakey's collaborations in 2009 with LITTLE BOOTS and PET SHOP BOYS, THE HUMAN LEAGUE returned with the lead track from their forthcoming album 'Credo' sounding very electronic and very modern. Punchy with an elastic bassline and chanting chorus, the lyrical couplet "leave your cornflakes in your freezers, leave your chocolates and your cheeses…" shows Mr Oakey hasn't lost his touch for off-the-wall symbolism. So "Join us now my friends we hail you!"
Available on the single 'Night People'
http://www.thehumanleague.co.uk/
---
HURTS Stay
HURTS have been certainly accused of style over substance. 'Wonderful Life' looked like being a one-off but luckily they have some other magnificent songs to back up their European art house film via the Weimar Republic persona. With 'Stay', the heartfelt intensity of the lush arrangement captures the understated but epic sophistication. With the symphonic grandeur of ULTRAVOX fronted by the melodic sensibilities of TAKE THAT, is this a 'Vienna' for the early 21st Century?
Available on the album 'Happiness'
http://www.informationhurts.com/
---
HYPERBUBBLE Candy Apple Daydreams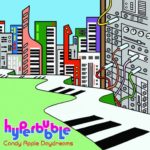 From the album of the same name, Texan duo HYPPERBUBBLE have an almost cartoon-like take on synthpop in the vein of that great lost combo VIC TWENTY who released only one single on Mute. 'Candy Apple Daydreams' is fun and quirky with Jess as the electro Emma Peel and Jeff as the obedient robotic version of John Steed.
Available on the album 'Candy Apple Daydreams'
---
KATJA VON KASSEL Lies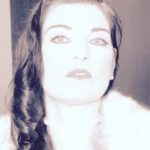 Electro Weimar Cabaret is the easiest way to describe the music of KATJA VON KASSEL. Lies' features strong traditional European influences like French accordions and 'Vienna' piano but also has hints of GRACE JONES 'I've Seen That Face Before'. Not entirely surprising as both songs are routed in the same dance… the tango. LADYHAWKE collaborator Alex Gray's intricate production alongside Katja's magnificently deep vocal presence is like the "1930's meets the future".
Not yet released, view on Vimeo
https://www.facebook.com/KatjavKassel/
---
LCD SOUNDSYSTEM I Can Change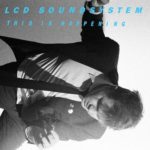 From what appears to be the only electronic based act that the real music purists positively fawn over, this is a superbly guitar free number that sounds like ECHO & THE BUNNYMEN mashed up with GARY NUMAN and early DEPECHE MODE. The wonderfully wobbly synths and steady drum machine beat take the lead in the poptastic style of Vince Clarke while James Murphy's vocal hits a soaring falsetto after initiating a 'Mac The Mouth' tribute.
Available on the album 'This Is Happening'
---
LOLA DUTRONIC Best Years Of Our Lives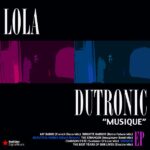 LOLA DUTRONIC are a duo who adapt classic Anglo-Gallic pop with modern electronic arrangements. 'Best Years Of Our Lives' borrows from the more recent past with quite obvious references to OMD, ERASURE and even PULP. It's cutesy pop, perhaps reminiscent of prime SAINT ETIENNE and Lola's accent is just alluring!
Available on the EP 'Musique'
https://www.facebook.com/LOLA-DUTRONIC-80232595392/
---
MARINA & THE DIAMONDS Oh No!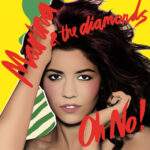 Using a bit of Fe-Mael intuition, Marina Diamandis adds eccentricity to some catchy keyboard led pop helmed by the ubiquitous Greg Kurstin. "I have become my own self fulfilled prophecy" she proclaims before she screams up two operatic octaves taking a nod towards classic SPARKS while the coda turns into a Cossack dance! Frankly, this is brilliantly bonkers!
Available on the album 'The Family Jewels'
http://www.marinaandthediamonds.com/
---
KYLIE MINOGUE All The Lovers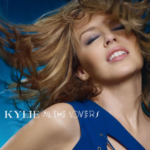 Aided by Stuart Price at the mixing helm, 'All The Lovers' was Ms Minogue's best single since the KRAFTWERK-tinged 'Slow' is euphoric Euro-disco with some wonderful synthetic tones, especially on the solo. There's something for everybody here in this fabulous pop song. But what a shame about the parent 'Aphrodite' album though.
Available on the album 'Aphrodite'
---
MIRRORS Ways To An End
MIRRORS hail from Brighton, the UK capital of hedonism but their intense and artful approach to dancing is very different to the 'hands in the air' culture of their home base. Synthetic chill and pulsing effects dominate this brilliantly uptempo electro number. Rhythmically this recalls TALKING HEADS 'Crosseyed & Painless' while the claustrophobic production is very post-punk, wonderfully dense but melodically dramatic. A brilliant introduction to The World of MIRRORS.
Available on the single 'Ways To An End'
https://www.facebook.com/theworldofmirrors/
---
OMD New Holy Ground
In the true innovating spirit of their classic era, the sparse percussive framework of 'New Holy Ground' is merely the sound of footsteps. This is the nearest they have come to the lost B-side and fan favourite 'The Avenue'. The wonderful piano line and virtual choirs contribute to the beautiful melancholy that characterised OMD's best work where Paul Humphreys concentrated on the musical backbone while Andy McCluskey provided the narrative focus.
Available on the album 'History Of Modern'
---
WILLIAM ORBIT featuring SARAH BLACKWOOD White Night
In period which has seen a flurry of solo activity and the reformation of DUBSTAR, the lovely SARAH BLACKWOOD took time out to work with on a track from his album 'My Oracle Lives Uptown'. Although a version without her ended up on the final tracklisting, her take was offered as a free download in 2010. More accessible than some of CLIENT's recent offerings but more purely electronic than DUBSTAR, this was a priceless pop gem from our Sarah which lyrically was "full of pain".
Originally available as a free download
---
ROBYN Dancing On My Own (Radio version)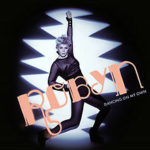 More bittersweet heartbreak from Ms Carlsson, this is driven by wonderful, edgy electronics while the simultaneous dancing and mourning reflects the vulnerability everyone experiences in the loss of love. Solemn synthetic disco at its best from the feisty, independently spirited Swede who is slowly turning into a modern day GINA X PERFORMANCE.
Available on the album 'Body Talk'
---
SHH Wonderful Night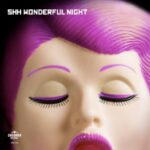 Euphoric sensualism captured in three and a half minutes, the chunky pulsing sequences to a solid dance beat and a rousing chorus add a blissful optimism full of Latin spirit. 'Wonderful Night' is bouncy danceable electropop that does what it says on the tin. As their own mission statement announces, it's "Electronic pop, Buenos Aires style!"
Available on the album 'Gaucho Boy'
https://www.facebook.com/Shhsounds/
---
THE SOUND OF ARROWS In The Clouds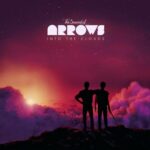 Desscribes as "the HURTS you can dance to" and "Disney meets Brokeback Mountain", the opening lines "I'm going to work my way out of this town, I'm going to be someone and know who I am" of 'Into the Clouds' are quite a mission statement. Oskar Gullstrand and Stefan Storm are a duo based in Stockholm presesnting dreamy widescreen synthpop, swathed in beautiful Nordic melancholy. Their musical subtlety and melodic textures are an essential and enlightening listen.
Aavailable on the single 'Into The Clouds'
https://www.facebook.com/thesoundofarrows/
---
SUNDAY GIRL Stop Hey!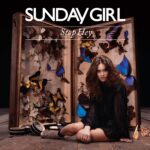 Following up SUNDAY GIRL's previous two singles 'Four Floors' and her cover of 'Self Control', 'Stop Hey!' saw overdriven drum sounds and a piercing trebly riff dominate this piece of icy Eurocentric electro, sounding not unlike ELLIE GOULDING with a 20 cigarettes a day habit backed by MIRRORS and MGMT! This was kooky and stylish avant pop that hinted at something much darker going on in Jade Williams' mind.
Available on the single 'Stop Hey!'
http://www.wearesundaygirl.com
---
TAKE THAT Flowerbed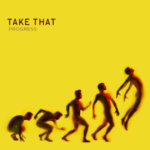 No, this isn't a misprint! The hidden track on the reunited Manchester boy band's Stuart Price produced opus 'Progress' is an electronic gem. In a rare lead vocal for Jason Orange, he comes over all apologetic in the manner of AL STEWART over a dreamy backing track that possesses the glacial Scandinavian quality of ROYKSOPP with a sprinkling of ENO-esque textural ambience. Beginning with soothing vocoder before building to a percussive climax, this is simply quite beautiful!
Available on the album 'Progress'
---
TENEK Blinded By You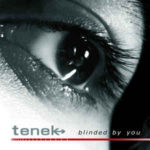 TENEK have successfully smoothed off some of their more industrial edges to deliver their most immediate and accessible song yet. A rousing chorus and a structure not dissimilar to THE HUMAN LEAGUE's 'The Things That Dreams Are Made Of', there are further synth anthems galore on their album On The Wire with nods to the MTV-era of TEARS FOR FEARS and A FLOCK OF SEAGULLS. "Heartbeat? Get down!" Synthetic dance rock at its best.
Available on the album 'On The Wire'
---
VILE ELECTRODES Deep Red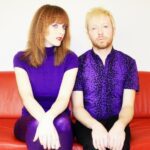 VILE ELECTRODES are a colourful trio consisting of Anais Neon, Loz Tronic and Martin Swan who formed due to an unhealthy obsession with analogue synthesizers and fetish porn. 'Deep Red', a title inspired by Dario Argento's 'Profondo Rosso', is a gorgeous seven and a half minute synth ballad that comes over like CLIENT fronting classic ORCHESTRAL MANOEUVRES IN THE DARK… tremendously dramatic stuff in the vein of Statues and Stanlow!
Not yet released, view on YouTube
http://www.vileelectrodes.com/
---
VILLA NAH Remains Of Love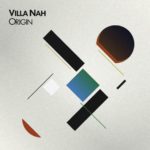 Have you ever heard GARY NUMAN almost jaunty? The fantastic 'Remains Of Love' is the poppiest thing that the former Gary Webb never recorded. Juho Paalosmaa is next to crying in the wonderful chorus but it's almost sounds like GARY NUMAN on prozac over Tomi Hyyppä's crystalline melodies. With that all important air synth factor, VILLA NAH took the important elements of classic electronic pop and connected it to sharp, complimentary dance rhythms.
Available on the album 'Origin'
https://www.facebook.com/villanah/
---
Text by Chi Ming Lai
30th December 2010, updated 14th March 2017