The Year Of Transistors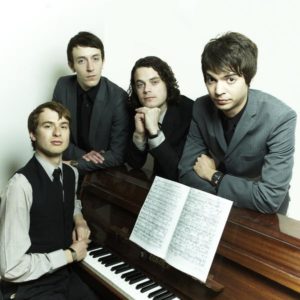 "Synthesizers can be explored and explored, and the music that can be made with electronic instruments is infinite in its breadth. KRAFTWERK may have said 'we are the robots', but anyone need only listen to Trans-Europe Express and compare it to most of the turgid, boring guitar-based rock that has been produced over the last 30 years to realise that electronic music can be deeply emotional. And anyone who says electronic music is not real music is just too simple-minded for our patience I'm afraid!": MIRRORS
2010 saw the return of the male synthpop act, smart boys with their toys and their nods towards the classic era of Synth Britannia.
Leading the way were VILLA NAH and MIRRORS who both fused quality songs with vintage sounds and crisp contemporary percussive frameworks. The two units were obviously pressing the right buttons as both opened as special guests to OMD. As a continued sign of their undoubted potential, both were also were invited to support THE HUMAN LEAGUE; an opportunity which unfortunately neither act was able to fulfil due to prior scheduling commitments.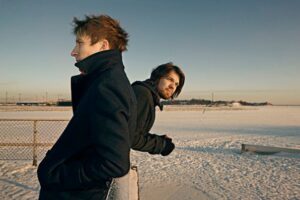 Coming from Finland, VILLA NAH released one of the best long players of the year in 'Origin', while closer to home, Brighton-based MIRRORS' forthcoming album 'Lights And Offerings' is likely to be one of the musical highlights of 2011.
Meanwhile HURTS, the enigmatic Mancunian duo who many predicted for major success in 2010, rattled the cages of the style over substance brigade.
Whilst the cinematic grandeur displayed in their best songs like 'Wonderful Life', 'Stay' and 'Sunday' was simply outstanding, they did occasionally walk a fine line with their milder paced material, sounding occasionally like TAKE THAT backed by ULTRAVOX. Despite confusing some listeners, their album 'Happiness' was an enormous grower and their live shows won over many new fans, especially on the continent where artful intelligence is a highly regarded attribute.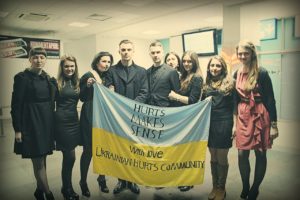 Interestingly, TAKE THAT themselves released their album 'Progress' with Stuart Price aka LES RYTHMES DIGITALES at the producer's helm.
Featuring a strong electronic flavour, there was also a song called 'Eight Letters' based on 'Vienna' which resulted in the rather unusual credit 'written by Barlow / Donald / Orange / Owen / Williams / Ure / Cross / Cann / Currie'!
Attracting cult followings in 2010 were DELPHIC and CHEW LIPS. DELPHIC captured the Factory Records aesthetic of the mutant disco pioneered by NEW ORDER and A CERTAIN RATIO, but were unable to attract mainstream recognition probably due to their reliance on grooves and jams rather than actual songs… they can only get better with time.
CHEW LIPS are YEAH YEAH YEAHS with synths and while they had several brilliant numbers in their cannon, not all were included on their rather short debut album 'Unicorn'. This didn't allow them to play to their strengths on record although this was fully exploited in their live show. Again, they will learn.
And not wishing to get wholly involved in the main skirmish, THE SOUND OF ARROWS maintained a low profile while recording their debut album in London but delivered some impressive concert showcases of their lush Nordic musicality. Their optimistic and aspirational 'Disney meets Brokeback Mountain' tone may be the fresh approach to electropop in 2011.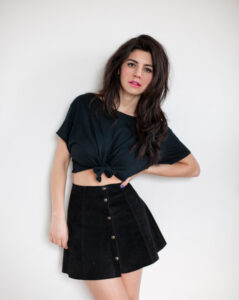 Kookiness was the order of the day with the raven haired beauties MARINA & THE DIAMONDS and EMILIE SIMON. Marina Lambrini Diamandis kept the spirit of SPARKS alive with some fe-Mael intuition on her superb debut 'The Family Jewels' while EMILIE SIMON crossed the channel for some 'one girl and her synth' shows to fill the gap left by the absence of LITTLE BOOTS in 2010.
As could have been expected after the promotional lash of last year, Victoria Hesketh took a break before starting work on her new album. Hertfordshire's SUNDAY GIRL could be the next lady-in-waiting providing she can expand on the very promising material like All The Songs and Stop Hey! that was premiered in the latter part of the year.
Meanwhile LA ROUX toured the world and recorded a 'Stones cover 'Under Your Thumb' for the 'Sidetracked' influences DJ mix compilation before giving old mate SKREAM the iTunes bonus track Saviour for a dubstep rework as Finally and guesting with CHROMEO. However, Elly Jackson appears to have forgotten that No.1 rule of not biting the hand that feeds you by exclaiming "… I don't want to make synth music for the rest of my f*cking life!" and declaring the electropop genre "over"!
In the battle of Synth Britannia, OMD released their first collection of new material for 14 years while THE HUMAN LEAGUE delayed their full album return until 2011. THE HUMAN LEAGUE have the backing of electronic music guru Mark Jones' Wall Of Sound label and thus far have played a 'less is more' approach.
Despite not having an official website until this year, some clever viral marketing sent interest in their single 'Night People' sky high and provided good business for their now almost traditional Christmas UK tour.
While OMD's 'History of Modern' album had several outstanding tracks worthy of comparison with past glories, it was confusingly launched with an Aretha Franklin mash-up that wasn't on the final tracklisting and a nauseating Britpop pastiche as lead single. Ironically one of the statements made in its sleeve notes was "Modern is not… Oasis"!
It was as if audiences who had traditionally been sceptical of the whole synthesizer axis were now being targeted.
However, electronic pop's spiritual homeland of Germany welcomed OMD back like one of their own and respectable business for 'History of Modern' was generated.
A-HA though are proof that consistently high quality new material is still a possiblity 25 years after your commercial heyday with the focus of their final album 'Foot Of The Mountain' very much on their synthesizer roots. In late 2010, they bid farewell with a final tour and a superb double CD compilation called '25' which featured not only their hits but the best of their much under valued album tracks.
Among the acts celebrating their legacies, HEAVEN 17 enhanced their reputation no-end by participating in a brilliant BBC6 Music collaboration with "the falsetto from the ghetto" LA ROUX.
And if that wasn't enough, they had not one but two BBC TV programmes featuring their highly regarded album 'Penthouse & Pavement' including their triumphant Sheffield Magna gig.
HOWARD JONES didn't look a day older, proving that a vegetarian diet and a clean living spirituality was the key to eternal youth! He played 'Human's Lib' and 'Dream Into Action' in full for the first time at Indigo2.
Former sparring partners ULTRAVOX and JOHN FOXX played very different types of live shows in 2010. ULTRAVOX almost went back to basics with the retrospective 'Return To Eden 2' tour while JOHN FOXX curated an audio/visual extravaganza at the Short Circuit Festival featuring a deluge of analogue synths and some new material to a mixed reception.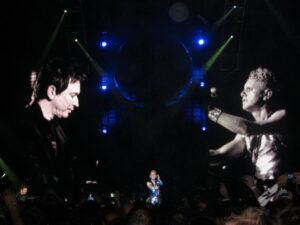 DEPECHE MODE completed their 'Tour Of The Universe' and capped it all with a special show at the Royal Albert Hall for The Teenage Cancer Trust where Alan Wilder was reunited with the band for the first time in 16 years during the encore of 'Somebody'.
It was an emotional night for many including the band. Does this lay out the foundations for, if not a reunion, at least some future work together?
GOLDFRAPP returned with 'Head First', a mid-Atlantic AOR styled electronic romp that had echoes of ABBA, LAURA BRANIGAN and OLIVIA NEWTON-JOHN. Some found it uninspiring but what could not be denied was the catchiness of the tunes. Given time, it will become a future guilty pleasure.
Meanwhile LADYTRON prepared a career spanning compilation Ladytron '00-10′ to reinforce their reputation as one of the key electronic based acts of the last decade but they began the year contributing a pair of excellent bonus tracks to CHRISTINA AGUILERA's album 'Bionic' in 'Birds Of Prey' and 'Little Dreamer'.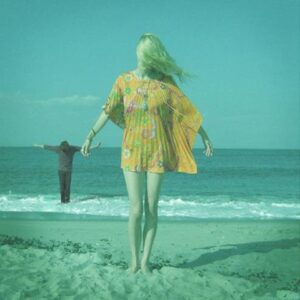 Swedish songstress ROBYN continued her feisty independent spirit by releasing her 'Body Talk' trilogy and the excellent single 'Dancing On My Own', while both LADY GAGA and KYLIE kept electronically produced pop in the mainstream consciousness.
Across the water, New York's THE GOLDEN FILTER added a crisp vibe to the electronic dancefloor via some dreamy Scandinavian influences and frantic tribal percussion while their neighbours THE HUNDRED IN THE HANDS brought a mechanised twist to new wave on their self-titled debut. And for the perfect after party soundtrack in the Big Apple, ARP provided some gorgeous modern day ambience with the album 'The Soft Wave'.
Meanwhile, another North American based duo LOLA DUTRONIC relaunched their brand of dreamy Gallic flavoured electro-lounge pop with the 'Musique' EP.
Elsewhere internationally, the vivacious SHH became the latest in a line of Argentine musicians basing themselves in London for an assault on the UK and European market while Texans HYPERBUBBLE brought their own 'bionic bubblepunk' with the impressive 'Candy Apple Daydreams'. MARSHEAUX had a quiet year, only releasing a cover of BILLY IDOL's Eyes Without a Face for an Amnesty International compilation.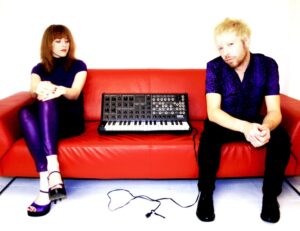 Promising newcomers VILE ELECTRODES steadily gained fans on the London club circuit with their mix of fetish porn and analogue synths while following some line-up changes, THE VANITY CLAUSE finally released their first album 'Fractured'.
And the quirky Sheffield based duo THE CHANTEUSE & THE CLAW unleashed a superb debut single in 'Are You One?'.
Overall in 2010, the spark generated by the new generation of synthesizer acts and the willingness of others to incorporate more electronic sounds into their work accounted for yet another productive year with the heritage acts also getting the cultural recognition they fully deserved. Ever supportive, The Guardian even featured a piece on the older incarnation entitled Forgive Us Our Synths which interestingly was almost two years after their prophetic Slaves To Synth article hit the public consciousness.
There were more quality albums and live shows of interest to the electro fan than in many years past with acts such as MIRRORS, VILLA NAH and HURTS fulfilling the role of worthy successors to the classic Synth Britanniageneration. Hopefully, other acts will be following in their footsteps. In fact, despite being ignored by the BBC Sound Of 2011 and New To Q listings which appear to have been locked into some evil parallel universe where good taste does not seem to reside, "… fey, gay, pseudo-intellectual synth b*llocks" still rules!
---
ELECTRICITYCLUB.CO.UK Contributor Listings Of 2010
STEVE GRAY
Best Album: TENEK On The Wire
Best Song: HURTS Unspoken
Best Gig: DEPECHE MODE at London Royal Albert Hall
Best Video: MIRRORS Ways To An End
Most Promising New Act: MIRRORS
---
CHI MING LAI
Best Album: VILLA NAH Origin
Best Song: MIRRORS Ways To An End
Best Gig: HEAVEN 17 at Sheffield Magna
Best Video: HURTS Wonderful Life
Most Promising New Act: THE SOUND OF ARROWS
---
RICHARD PRICE
Best Album: HURTS Happiness
Best Song: OMD History Of Modern (Part I)
Best Gig: THE HUMAN LEAGUE + HEAVEN 17 at Galway Festival
Best Video: HURTS Stay
Most Promising New Act: MIRRORS
---
JOHAN WEJEDAL
Best Album: PAGE Nu
Best Song: POLAROID MILITIA Astana My Hero
Best Gig: PAGE at Gothenburg Synthklubben
Best Video: VILE ELECTRODES Deep Red
Most Promising New Act: THE GIRL & THE ROBOT
---
Text by Chi Ming Lai
28th December 2010