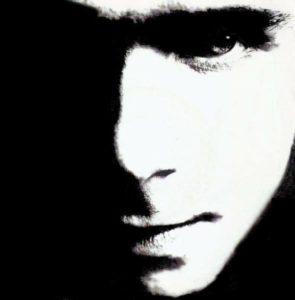 Scottish singer and songwriter Paul Haig was a member of JOSEF K who released their only album 'The Only Fun In Town' on the iconic Glasgow label Postcard Records in 1981.
After he went solo, he released some of the best electronic pop singles of the period like 'Heaven Sent', 'Never Give Up (Party Party)' and 'The Only Truth' on the prestigious Belgian label Les Disques du Crépuscule. His JOSEF K co-write 'Sorry For Laughing' was covered by PROPAGANDA while he has also worked with notable figures such as Billy Mackenzie, Alan Rankine, Bernard Sumner, Bernie Worrell, Kurtis Mantronik and Alex Sadkin.
Meanwhile 'Reach The Top'
, his belatedly released 1989 song contribution to ASSOCIATES  which finally saw the light of day in 2003, remains one of those great lost songs of that era. Since then, Haig has presented his 'Cinematique' instrumental trilogy and continued to release solo long players with 2013's 'Kube' being the most recent offerings.
This Autumn sees Haig return to Les Disques du Crepuscule to present 'The Wood'
, his most ambitious studio album yet. An experimental exploration in glitch, house, jazz and more, 'The Wood' was written and recorded over a three year period with the spectre of twisted sonic technicians such as FOUR TET, FLOATING POINTS and LOVE OVER ENTROPY looming
Paul Haig spoke about his musical adventure in 'The Wood'…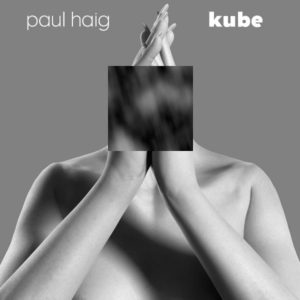 It's been 5 years since your last album 'Kube', how do you look back on it?
I see it as the start of a new direction and launchpad for what I'm doing now. Like the new album, it took me a stupidly crazy amount of time to finish mainly due to the fact every time I returned to a track I added something new which took it in a different direction.
I build huge sound and sample libraries over long periods which can give you too many choices sometimes. I think 'Kube'
led me to this album.
'The Wood' is perhaps more experimental in nature, even compared with the 'Cinematique' series?
Possibly. I've certainly got much more into 'found sound' and atmospherics in recent years. The merging of genres is more extreme perhaps as I really don't give a chuff what's meant or not meant to work. If it sounds right, then it is. I guess when I have so many options now sound wise, then it's like Christmas!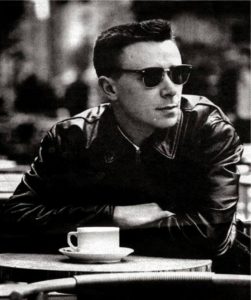 Those who may know you for JOSEF K and solo singles like 'Something Good' and 'The Only Truth' will find 'The Wood' something of a surprise?
I think so, it's a long way removed from all that. I've been on this route for a long time so I sometimes forget about the previous stuff and that a lot of people are unfamiliar with what I do now.
It's a worry in a way but you have to do your own thing and if people like it then it's a huge bonus. I'm still listening to it and finding out more each time which is rare when it's your own thing but for now it still surprises me.
How would you describe the concept of 'The Wood'?
I know what it means to me and it somehow all hangs together and makes sense but I wouldn't assume that would be the case for everyone who listens to it. I struggle a bit with 'concepts' sometimes as I don't want to influence the listener too much but I guess you have to offer some kind of explanation otherwise..?
I think of nature, wilderness and the power of the elements. I'm aware of certain horror / supernatural and spiritual goings on throughout. Films like 'The Wicker Man', 'The Witch', 'Night of The Demon' come to mind, the novel 'Pan' by Norwegian writer Knut Hamsun. The darkness is apparent throughout the wood but there is also light flickering in the distance. If it's possible to merge electronic music with sound elements from nature and wilderness, make it edgy and still enjoy listening to it, then that's what I was trying to do. Heavy.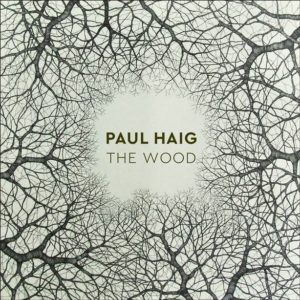 You've cited a number of artists who apply the glitch aesthetic to their work as being influential?
I've listened to producer / DJ artists for a long time now, FLYING LOTUS, GOLD PANDA etc. I like the way Kieran Hebden (FOUR TET) uses his sounds and especially the percussive elements, he has a unique production style.
In a way it's all the same thing as it's ever been, i.e. sampling, loops, chopping up and editing stuff, creating beats and atmospheres. It's the technology that moves ahead and enables us to do so much more.
I was using 'noiZes' and mashed-up tapes, footsteps, feedback and broken radios even before I went solo a lifetime ago. Glitch has always been appealing. However there are some very talented people doing amazing things with electronic music, ONEOHTRIX POINT NEVER etc…
How did you go about the vocal sample production techniques that you used on 'The Wood'? Did you create your own or was there a lot of library exploration?
There was a lot of that! I do try and blend in elements of my own voice and also record some spoken word stuff that I treat to sound something like old science broadcasts. I'm not too keen on the sound of my voice in the music I'm making now. It can be tricky to fit in so I tend to use vox samples and treat them with effects and pitch shifting.
'Chasing The Tail' sounds like it has a gospel choir and a string quartet trapped amongst all that sub-bass, while 'I Heard Music' is maybe the most conventional 'song' on the album but behind the deep house vibe, there's the twist of strings?
Yet more sampling, layering, detuning and harmonizing for the vocals. I used the same kind of strings on those opening two tracks of the album. I was thinking of Glam Rock records like SLADE's 'Cos I Luv You' and a T-REX 'Ride a White Swan' Soul / Disco strings hybrid which swirls about in the background.
'The Wood' title track plays around with your continued interest in jazz?
Yes, I don't mind a bit of jazz in the right places. I really edited those parts to death and added tiny fragments of my own guitar parts to create a fatter sound. There were times when I had doubts as there were so many ideas going on at once, it took me a very long time to put things in the right places. The overall sound & atmosphere of the track at last gives me a sense of achievement but it was extremely mental, emotionally exhausting and it's still a tiny bit scary to me.
What's your own personal favourite track from 'The Wood'?
I really don't know. For me the album is still growing, it's like I just left it and then it sprouted more branches (get it?) It sounds different each time now but in a way I seem drawn to the title track slightly more than others… sometimes.
The limited edition version of the album comes in a fabulously designed wood cased packaging, what was this inspired by?
It was really James Nice's idea to do a limited edition and I think he had a source for the great packaging. Of course it helps that it's wood.
You continue to surprise musically, have you decided what direction you are heading in for your next project yet?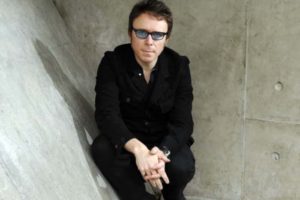 I have a lot of extra tracks that I recorded over 'The Wood' period, in fact it could have easily been a double album but I felt I had to stop before going mad. I think maybe I might do another album in the 'Kube' / 'Wood' mould, but I'll have to find a few quirks to make it slightly different.
Perhaps a new instrument or a bit more guitar and voice… who knows but it'll be fun and difficult at the same time
---
ELECTRICITYCLUB.CO.UK gives its sincerest thanks to Paul Haig
Special thanks to James Nice at Les Disques du Crépuscule
'The Wood'
is released by Les Disques du Crépuscule in CD, vinyl LP and bespoke wooden box formats, available direct from http://www.lesdisquesducrepuscule.com/the_wood_twi1239.html
https://www.facebook.com/paulhaigmuzik
https://www.instagram.com/paulhaigmusic/
https://soundcloud.com/paulhaig
---
Text and Interview by Chi Ming Lai
7th September 2018