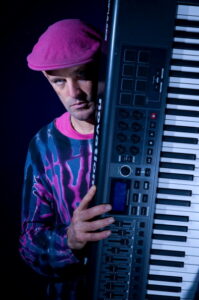 Walls Have Ears…
Big corporations may have a stranglehold on the modern music industry, but it's the genuine music enthusiasts with their independent labels and knowledge of their respected genres who feed it by their intuition to recognise talent. One of the most successful has been Daniel Miller with Mute Records; his ambition brought DEPECHE MODE, YAZOO, ERASURE, MOBY and GOLDFRAPP to the world.
And in the current climate, there are others too; in Europe, there's George Geranios whose Undo Records has given us electro delights such as MARSHEAUX, MIKRO, NIKONN and KID MOXIE. And here in the UK, there has been Mark Jones, impresario of Wall Of Sound Records.
The label began as a collaboration between Jones and Marc Lessner, when Lessner employed Jones at his music distributor Soul Trader. Compilations and club nights followed. Wall Of Sound turned first PROPELLERHEADS and then RÖYKSOPP into Top 10 album acts while the label also launched the career of Stuart Price aka LES RYTHMES DIGITALES.
Belatedly getting a hit single in 2004 with 'Jacques Your Body (Make Me Sweat)' following its use in the 'Transformer' Citroën C4 TV ad, Stuart Price's influence on the shape of 21st century popular music cannot be under estimated… read the production credits of albums by MADONNA, THE KILLERS, TAKE THAT and PET SHOP BOYS if you're unsure!
Comparatively more recently, Wall Of Sound have released albums by GRACE JONES, THE HUMAN LEAGUE and BEF.
As a long-time fan of electronic music, Mark Jones' success also led him to becoming involved with BBC6 Music under his Back To The Phuture banner, with programmes that have recognised the history of electronic pop. BTTP also hosted the ambitious 'Tomorrow Is Today' event featuring GARY NUMAN, JOHN FOXX, MIRRORS and MOTOR in Spring 2011.
With Wall Of Sound now celebrating their 21st Anniversary with a compilation entitled 'Walls Have Ears – 21 Years of Wall Of Sound' featuring the label's highlights and previously unreleased BBC sessions, Mark Jones chatted to ELECTRICITYCLUB.CO.UK…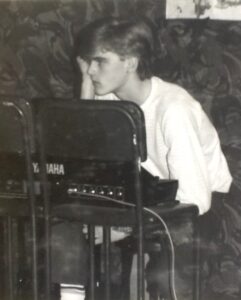 What was the music that inspired you when you were growing up as a teenager, and how did this shape Wall Of Sound as a record label?
OK, well I reacted against what my brother and sister were into, as you do, which was rock and reggae at the time. I was transfixed by electronic music and got my Mum and Dad to get me a Yamaha CS01 from the Grattans catalogue. I painted my bedroom black and sat up there making noises. The sounds and scapes made it all work. I've always loved melody too and been hooked on hooks. Some of the music that made me do it…
THE HUMAN LEAGUE – Every single track / album they created from the beginning 🙂
BLONDIE 'Parallel Lines' – I was obsessed with the band and Debbie Harry as a teen.
THE NORMAL 'TVOD'- Electroid post-punk that inspired me to make the first ever Wall Of Sound single, as Daniel Miller did with this and Mute Records.
DEPECHE MODE 'Just Can't Get Enough' – The first synth riff I learnt and still is with me every minute of every day, I followed them around Germany in 1983 🙂
STEELY DAN 'Do It Again' – The band that brought all the Wall Of Sound artists together bizarrely.
The label's first Top 20 single was 'History Repeating' in 1997 with PROPELLERHEADS and SHIRLEY BASSEY. It was quite an eccentric idea although in many ways, it was an obvious one given the duo's interest in Bond themes. Whose idea was it to bring in her in?
Well, we had talked about getting vocalists and the idea was rinsed out in the very early hours in some dodgy Belgian hotel. Alex Gifford and myself were both a bit obsessed with getting her on the track. Alex had recorded a basic vocal through a pitch shifter and it sounded more like BILLIE HOLIDAY than SHIRLEY BASSEY. We then pitched it to Shirley's management and she was digging it in very first listen… the rest is history… repeating.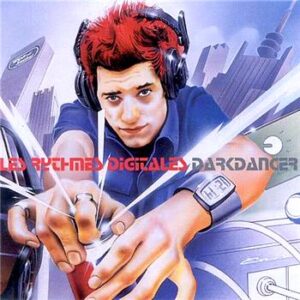 What was the reaction like during the climax of Britpop and chart dominance by tedious bores like TRAVIS and STEREOPHONICS to Wall Of Sound's release of an electropop album like LES RYTHMES DIGITALES 'Darkdancer' in 1999?
Oooooooooh! Well, I've said this before, but I did get hate mail and death threats when we got 'Darkdancer' out there. Some peeps really didn't get it at that time as they saw the 80s as an enemy. Literally!
How did you discover Stuart Price aka Jacques Lu Cont aka LES RYTHMES DIGITALES? And what's it been like watching him rise to working with MADONNA and literally becoming the top record producer in the world?
He bunked off school and came to see me at Soul Trader with Adam Blake as they had the band ZOOT WOMAN who I listened to and loved. I signed them up and released them, it was the fifth ever single on the label. He then informed me he had some 'other music' which was his school music exam and played it to me; that was 'Liberator'. We then created LES RYTHMES DIGITALES and Jacques Lu Cont, as I said he couldn't be the same person and the French thing was buzzing. 'Darkdancer' really stands the tests of time.
He is one of, if not, my proudest signing ever to the label. Seeing him elevate to being one of the world's leading producers, and working with the world's leading artists is something that I am very proud of.
Is it true that you first approached Phil Oakey about singing on LES RYTHMES DIGITALES' song 'Sometimes' which was eventually sung by NIK KERSHAW?
I don't remember that, but I probably did 🙂
'Dare' was the album that changed Stuart's life as he was pretty much listening to classical music before that apparently!
The sublime 'Melody AM' by RÖYKSOPP was a really important album for Wall Of Sound. How did you find them and what makes them so magically consistent?
RÖYKSOPP have never compromised their artistic integrity, and they never will. 'Melody AM' is the biggest selling album in the label's history. They are who they are, and not someone else. They featured on a Norwegian compilation and we found them there. I flew over to see them and we made things happen.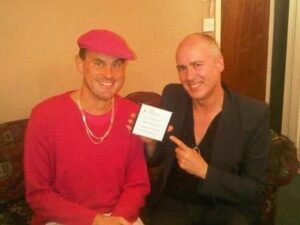 How do you look back on signing THE HUMAN LEAGUE and the resultant album 'Credo'?
Well, they say "Never work with your heroes!" but I thought "F*** that!"; so when the opportunity arose to give them the bounceboard and platform that they needed, I couldn't say no! The band made me do what I do. 'Credo'
is a great album and was loved by everyone that actually heard it. The band were / are great to work with.
Of course, you released BEF's 'Music Of Quality & Distinction Volume 3 – Dark', continuing the association with HUMAN LEAGUE co-founder Martyn Ware. Would you be interested in releasing the new HEAVEN 17 album?
Yes! BEF 'Music Of Quality & Distinction 3: Dark' had some amazing guest vocalists. Martyn Ware is another inspiring artist who creates magical moments in music. A new HEAVEN 17 album would be great to hear.
You were a big fan of synth band MIRRORS, although they were on Skint Records and sadly didn't breakthrough. What would you have done different with them if they had been signed to Wall Of Sound?
Yep, I loved MIRRORS. I'm not clear on what exactly happened though, I assumed the band split up so there was nothing the label could do. You have to understand exactly who a band are and what they want to achieve to make things happen.
You've been very critical of the 'X Factor' dominance on the music industry. But what are your thoughts on the more generic EDM that's sweeping the US?
*adopts American accent* EDM?? It's brand new, right ? 🙂
With EDM, the penny has dropped and the pills have dropped. Hopefully, they will be asking "where did this music come from?" sometime soon…
They need music in a 'box / brand' over there but hey, it's finally happened and broken through. It is crazy. I've said this a few times too… when I first took music from the label over to the USA, most peeps I played it to said (*readopts American accent *) "This is not music! This is not 'real' music" because it didn't have a 'real' instruments on it.
Then when we did PROPELLERHEADS and more, they were like (*American accent*) "Wait… is that a guitar?? Is that drums?? This is real music now!"; they had a bump there. Never played on daytime radio but it did well and connected to people.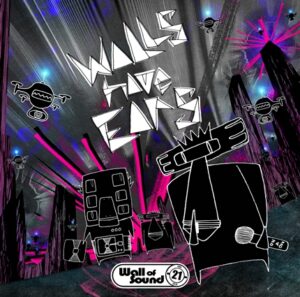 What's been your highlight with Wall Of Sound after 21 years?
Still being here… but it was apparently always my goal to get to this point. In every interview I did back in the crazy days when journalists asked "Why are you doing this?", I answered "Cos I'm going to get to 20 years… and stick it up your ar*e!"
I am proud of all of the music that I have released on the label, and giving artists the platform to do what they do and be themselves.
What new electronic acts do you rate at the moment?
All the acts on the label obviously… but there are a few others 🙂
CHVRCHES
DENIS THE NIGHT & THE PANIC PARTY
MARSHEAUX
What's next for Wall Of Sound?
A new RÖYKSOPP single…
EKKOES – like HURTS meets THE HUMAN LEAGUE
KILLSFLAW – THE CHEMICAL BROTHERS vs LED ZEPPELIN… rock 'n' rave or as I am calling it in the USA… RDM! (Rocktronic Dance Music) 🙂
KIDS ON BRIDGES – the album 'Kidology' is out there. They combine electronics and guitars
in a cool way too
PERFECT DAY – pop vs rock (prock), they are amazing 😉
There are some very new artists that I cannot announce at momento, as contracts not signed and someone will probably steal them!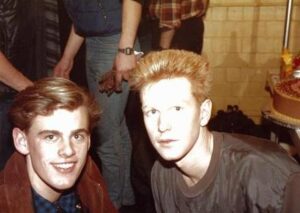 Will Back To The Phuture ever return and would you be interested putting on another event like 'Tomorrow Is Today' featuring GARY NUMAN, JOHN FOXX, MIRRORS and MOTOR? If so, who would be the fantasy line-up?
Well, I've been focussing on the Wall of Sound fanniversary, the 'Walls Have Ears' compilation release and more.
But yes, Back To The Phuture will be returning, so many peeps have been asking me about it too. It looks like there will be some residencies around the world and more. There are too many phantasy line ups for me 🙂
Where do I start? BTTP places classic artists with new artists rather than being too retro-minded to. I have some cool ideas, but don't want to mention them as they will deffo get borrowed. Phantasy line-ups… here are some that explore different electronic genres…
Line-up 1
THE HUMAN LEAGUE
HEAVEN 17
EKKOES
Line-up 2
KRAFTWERK
BBC RADIOPHONIC WORKSHOP
PUBLIC SERVICE BROADCASTING
Line-up 3
DEPECHE MODE
CABARET VOLTAIRE
THE NORMAL
Line-up 4
GIORGIO MORODER
JEAN MICHEL JARRE
CERRONE
YELLO
---
ELECTRICITYCLUB.CO.UK gives its warmest thanks to Mark Jones
'Walls Have Ears – 21 Years of Wall of Sound'
is released as a double CD and digital download by Wall Of Sound through PIAS
https://twitter.com/WallofSoundUK
http://www.backtothephuture.net/
---
Text and Interview by Chi Ming Lai
Photos courtesy of Mark Jones except where credited
17th April 2015