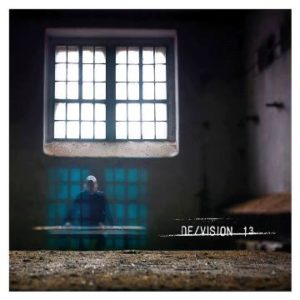 For PET SHOP BOYS, their thirteenth album was lucky. 'Super' was, indeed, super. Now, here comes Berlin based duo DE/VISION, with their own number thirteen, and high hopes that theirs will, too, be a lucky one.
Having been making music since 1988, Thomas Adam and Steffen Keth, have fought DEPECHE MODE comparisons throughout their musical adventure, developing a unique sound and recognisable tonality. Adam describes their auras as homogeneous, at the same time as having the need to "reinvent ourselves every once in a while…"
Writing new material and gigging it extensively as part of their day job routines, the duo also decided to start their own label, Popgefahr Records. The album 'Popgefahr' still sits on top of everything the band have achieved so far, but the label doesn't exclusively release DE/VISION. Artists like GARRETT MILES and BEYOND OBSESSION have benefitted from Popgefahr's help in their recordings.
The Adam / Keth enterprise has always stayed on the safe side of synthpop, with the exception of 'Void' and 'Two'; both albums having introduced a rockier, symbiotic sound. The melancholy and nostalgia soon made their way back into the output, and that path has been frequented since. With '13', DE/VISION have followed the route of Pledge Music, successfully committing their hardcore fans to following the album's progress and allowing for early downloads.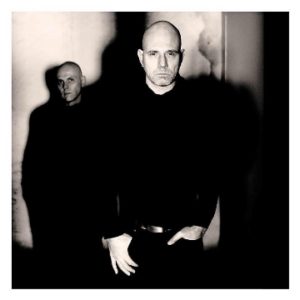 Kicking off with 'Who Am I', with the ominously sounding opening lyric "stuck in constant repetition, I won't take it any more", the signal is to expect a sudden drift from the typical D/V sound.
This bouncy, free-floating track with gritty, stained synth sounds, fulfils its role as a worthy intro, leading onto 'Essence'.
A more familiar rendition, even more so when Keth's vocals come in, there's plenty of drum and guitar here, but the core is still indistinguishable from any other DE/VISION recipe, repeating the earlier trodden paths.
'Starchild' resembles the beautiful melodies from '6 Feet Underground', while 'Where's The Light' could possibly be the best track on the long player. The hidden ERASURE influences shine through in the mesmerising chorus; the capable melody pairs with poignant lyrics, trying to deduce the meaning of human actions, hoping for a positive change.
'Synchronise' marks a rawer, courser sound, hardly processed and untreated, while 'Prisoner' and 'Read Your Mind' are the slow comas in form of ballads, both lamenting fading relationships. 'Their World' brings in a faster tempo, reminiscent of 'Stargazer' from 'Rockets & Swords'.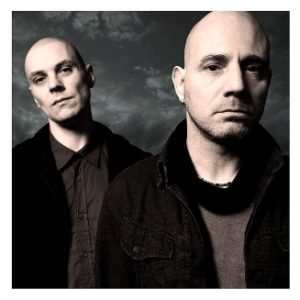 The minimal synth of 'Gasoline' resembles THE NORMAL with its crude originality, before the album is closed with 'The Firing Line'; a hopeful, delicate electronic melody with scantily layered digital gems, slightly similar to the latest works of TORUL, providing background to Keth's distinctive voice.
If one expects a total change of sound into the innovative and progressive, then '13'
isn't either of those. The production is habitually mature and thought through, with an adequate dose of melancholy and gloom, in keeping with existing DE/VISION releases.
There's however an urgent roughness and readiness to the sound manipulation, providing freshness and hidden drama, even if only apparent to a weathered fan of the duo. The UK has been historically less than ready to understand and receive DE/VISION and this opus is unlikely to fix that issue, even with more wholesome arrangements and the continuing use of stacked up digital synths.
However, the rest of the world is bound to bow down again to the brilliance of the German wizards, and deservedly so.
---
'13'
is released on 27th May 2016 by Popgefahr
http://www.devision.de/english/
https://www.facebook.com/pages/DEVISION/24741337633
---
Text by Monika Izabela Goss
23rd May 2016