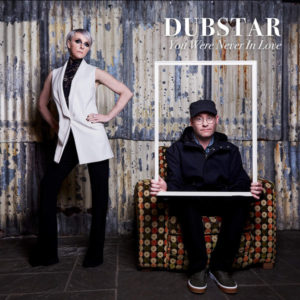 It was 2000 when the last DUBSTAR album 'Make It Better' was released, but the trio of Sarah Blackwood, Chris Wilkie and Steve Hillier imploded after a career which saw them score several hits in 'Not So Manic Now', 'Stars', 'Anywhere' and 'No More Talk'.
Blackwood reappeared in 2003 as the lead singer of CLIENT, the female duo who found cult success in Germany with their feisty brand of electronic pop.
In 2010, DUBSTAR reformed and issued a cover of 'I'm In Love With A German Film Star' for a charity compilation in aid of Amnesty International.
Then there was a 2013 comeback concert at The Lexington in London. But things went quiet on the DUBSTAR front, although Blackwood maintained a recorded presence, contributing her voice to songs by FOTONOVELA, KOISHII & HUSH, RADIO WOLF and VILE ELECTRODES, while also DJ-ing at TEC003.
Coming out of nowhere on 1st June 2018, DUBSTAR reappeared as a duo with a brand new tune 'Waltz No9'
hitting digital platforms. Before anyone even had time to breathe or notice the departure of Steve Hillier, a second song 'You Were Never in Love'
was unleashed to the public.
'You Were Never In Love' also forms the starry-eyed basis of the first new DUBSTAR video since 'The Self Same Thing' and sees Sarah Blackwood looking rather radiant. A gorgeous slice of enticing dream pop that maintains the aura of classic DUBSTAR thanks to a wonderfully forlorn vocal presence, it comes from their brand new album 'One'
.
Produced by Youth and with Chris Wilkie now taking keyboard duties as well as contributing guitar and songs, titles like 'Please Stop Leaving Me Alone' and 'Why Don't You Kiss Me?' indicate that the bittersweet bedsit dramas that made DUBSTAR so appealing are still very much present and correct on 'One'.
Having sat on the bridge between Britpop and Synth Britannia in their heyday, 'One' looks likely to be a worthy addition to a tradition which began with 'Disgraceful'
and continued with 'Goodbye'
and 'Make It Better'
.
---
'You Were Never in Love'
is from the new DUBSTAR album 'One'
 which is released on 28th September 2018 via Northern Writes, pre-order the CD, vinyl LP or cassette direct from https://dubstar.tmstor.es
http://www.facebook.com/dubstaruk/
---
Text by Chi Ming Lai
28th June 2018