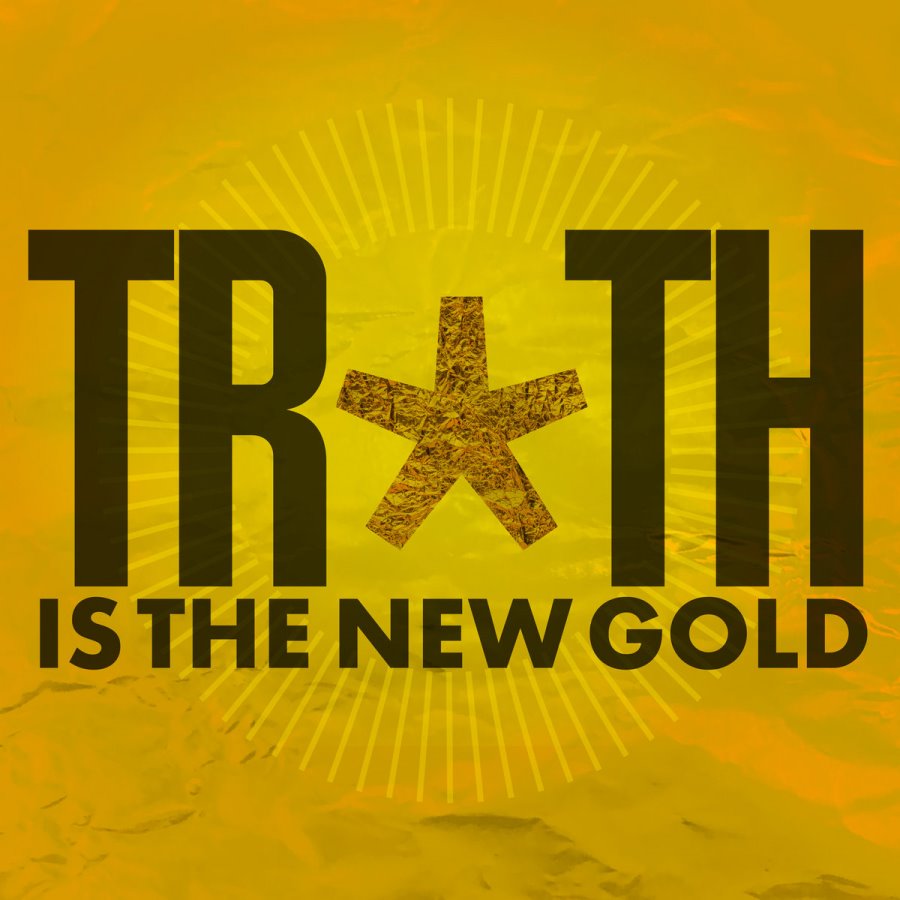 Having released their debut EP 'Skin' in 2013 and followed-up with numerous singles and other EPs since, tech-punk electronic pop duo FERAL FIVE finally unleash their debut album 'Truth Is The New Gold'.
Comprising of Kat (lead vocals, synthetic AI voice, guitar, synths, live coding + percussion) and Drew (bass, beats, synths, guitar, percussion + vocals), the duo take listeners into their own Feraltropolis. The palette of tools and instruments range from traditional bass and guitar to up-to-the-minute AI with electronica in between.
Exploring the theme of light pollution, the album begins with windy chimes and synth passages on the fine squelch laden 'Silver Sky'; with some great vocals and backing, it is reminiscent of the quirky but accessible INTERNATIONAL TEACHERS OF POP meeting GOLDFRAPP.
But throbbing and bleeping, the title track sees Drew's sinister vocal tones add menace in that THE THE on the 'Some Bizzare Album' fashion alongside the heavily flanged guitars as the track freefalls within its aural cocoon. Adopting a deeper contralto, Kat offers reality versus "doom-scrolling" commentary on 'Roll It With Me', a wonderful track that displays a musical kinship with VILE ELECTRODES 'Little Death Capsule' in its pretty arpeggiated hooks.
Meanwhile 'Camouflage' provides an ominous groove countered by Kat's vocal as she aims to hide from this world overly dominated by social media and the like. However upping the vocal scale, the shuffling reggaefied 'Skin In The Game' is appealingly reminiscent of DUBSTAR. Within a mysteriously eerie soundscape, 'Dreaming' is more of an art piece than song that gradually gathers pace while another atmospheric excursion 'Regenerate' acts more as an interlude, all be it a poignant one.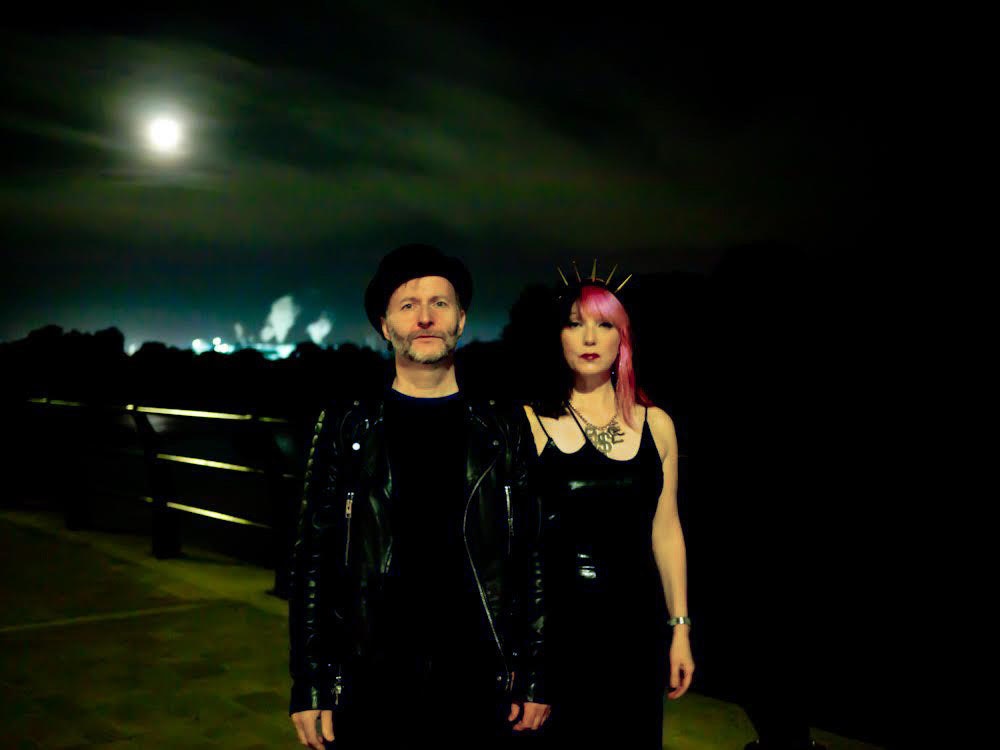 An appeal for unity, 'Golden Rule' is spacious with an air of SIOUXSIE & THE BANSHEES parachuted into Twin Peaks while sonically referencing the 'Superstition' era, 'Gravity (Dazzle Me)' adds a psychedelic vibe to proceedings. Cut from a not dissimilar kaftan, 'Pet Show' presents electro-hallucogenic effects that bring in a strange otherworldly presence.
Exploring truth in an uncertain digital world, 'Truth Is The New Gold' reflects on similar topics to Rodney Cromwell's 'Memory Box'. With their examination of how today's world is now stranger than fiction, the end result will likely appeal to fans of DUBSTAR and INTERNATIONAL TEACHERS OF POP.
---
'Truth Is The New Gold' is released on 10th February 2023 by Reckless Yes in vinyl LP, CD and digital formats, pre-order via https://feralfive.bandcamp.com/
http://www.facebook.com/FeralFive
http://www.instagram.com/FeralFive
---
Text by Chi Ming Lai
7th February 2023