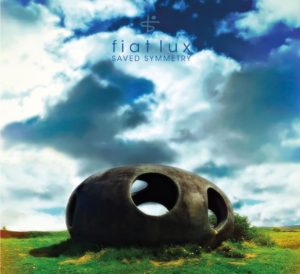 37 years is a long time to wait for a debut album, but with Wakefield's FIAT LUX, it has been worth it.
Singer Steve Wright and multi-instrumentalist David P Crickmore released their magnificent first single 'Feels Like Winter Again' in 1982.
Produced by Bill Nelson and released on his Cocteau Records, his brother Ian joined FIAT LUX and the trio became one of the most promising of the post-Synth Britannia wave of electronic pop acts.
Despite brilliant singles like 'Photography', 'Secrets' and 'Blue Emotion' with their distinctive vocal counterpoints and melancholic melodies, FIAT LUX were unable to secure a significant UK chart hit and despite having recorded a full-length album, Polydor Records dropped FIAT LUX and the debut long player shelved.
Ian Nelson sadly passed away in 2006, but with acts such as OMD, BLANCMANGE and ULTRAVOX returning and recording new material, there was renewed interest some of the lesser known acts of the same era like CHINA CRISIS, B-MOVIE and FIAT LUX.
In total control of their destiny, Wright and Crickmore relaunched FIAT LUX in 2017 with a re-recording of 'Secrets', before setting about producing an album of all-new material, now unveiled with the wonderfully alliterate title of 'Saved Symmetry'
.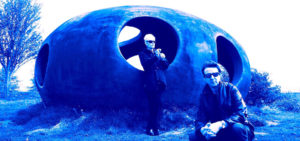 Recorded at Crickmore's Splid Studios and produced by the multi-instrumentalist with vintage synths like a Minimoog and Roland Jupiter 8, along with modern hardware like a Novation MiniNova and Roland Jupiter 50 to hand, the pair have been joined by Will Howard on sax and clarinet plus live drummer Andy Peacock.
For 'Saved Symmetry', Crickmore even tracked down a relative of an old accomplice to help make the overall FIAT LUX sound as authentic as possible in the 21st Century; "The bass guitar is the same model Yamaha BB1000S that I used on the Polydor sessions" he said, "but I had to track another early 80s edition down as my original bass went astray in the mid-80s."
Beginning perhaps unexpectedly with acoustic guitar and some scratchy background interference, the desolate filmic drama of 'Tuesday' sees Wright's vocal holding off until two and a half minutes in. Countered by a haunting synth lead, the combination provides tension and anticipation of what is ahead.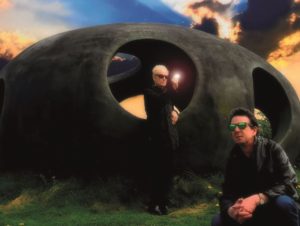 The steadfast 'Hold Me While You Can' builds from piano and woodwinds before taking an enjoyably odd turn when a Numan-esque synth riff that wouldn't have sounded out of place on 'We Have A Technical' kicks in alongside a burst of sax.
Then with hints of the song side of 'Low' era Bowie, 'Everyday In Heaven' offers a fine avant pop tune with rousing up-for-life lyrics about embracing second chances and encouragement to "go where your garden grows".
Utilising offbeats and marimbas, 'Grey Unpainted Rooms' takes things in amore solemn direction… well, real life isn't always cheery is it?
Expanding the mood, 'We Can Change The World' provides a call to action in these turbulent times. With a great bit of sax and an uptempo setting dressed with bubbling synths and rousing vocals, it recalls 'Everything Is Coming Up Roses' by BLACK, the vehicle of the late Colin Verncombe who ultimately proved that despite the short-sightedness of Polydor Records back in the day, the FIAT LUX template was indeed a viable commodity.
The semi-acoustic ballad 'Wasted (On Baby Tears)' acts as a pleasant musical interlude before another burst of sax and marimba for 'Long Lost Love', a lively slice of classic orchestrated pop with a great chorus and a dash of CHINA CRISIS.
'It's You', the magnificent single which relaunched FIAT LUX as a modern creative force in 2018 continues to delight by its very existence, the classic emotive mix of dual vocals, synths and sax brimming with positivity and in the reflective couplet "I'm living in a room at a stranger's house, I never thought I'd be here again", touchingly conveying the joys of finding love again in midlife.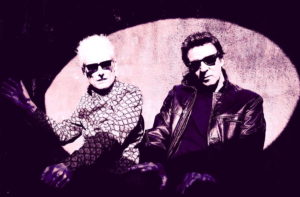 Heading towards the home straight, the elegiac 'Calling On Angels' is based around piano and a striking synthetic orchestra arrangement with some more superb sax work.
The 'Saved Symmetry' title track with its drum machine pulse and stark backing is reminiscent of THE BLUE NILE, an instrumental with gentle ivories and bass to allow the album's organic flow to proceed to its conclusion.
2019 is turning out to be a great year for FIAT LUX fans as not only do they finally have an album, but those lovely people at Cherry Red Records will be issuing 'Hired History Plus'
, an expanded CD of their 1984 six song compilation EP as well.
Very much a grower with a mix of emotions in many colours, 'Saved Symmetry' is a worthy belated long playing debut with depth and musicality. FIAT LUX have always deserved recognition and now might well be their time in the sun… so let there be light.
---
'Saved Symmetry'
is released by Splid Records through Proper Music Distribution on 8th March 2019 in CD and digital formats, pre-order from https://www.propermusic.com/splidcd21-saved-symmetry.html
https://www.facebook.com/Fiatluxofficial
https://twitter.com/fiatluxofficial
---
Text by Chi Ming Lai
27th February 2019