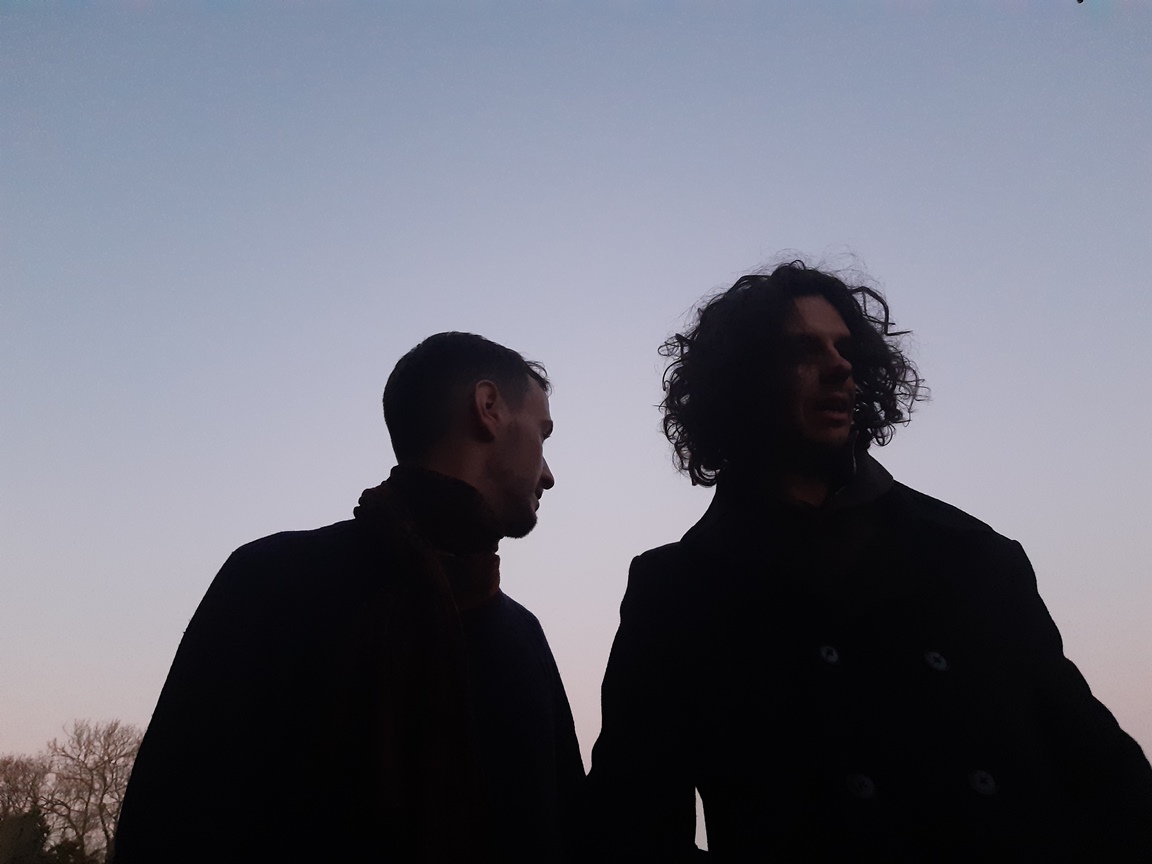 Cole Stacey and Joseph O'Keefe of INDIA ELECTRIC CO. will be familiar to fans of Midge Ure as members of his backing band.
The South West English duo released their debut album 'The Girl I Left Behind Me' in 2015 and while their music has traditional folk-derived roots, they have since added keyboards and synths to augment their sound after Midge Ure launched his BAND ELECTRONICA live format to revisit his VISAGE and ULTRAVOX work.
Together with Midge Ure's drummer Russell Field, INDIA ELECTRIC CO. will be undertaking their first headline UK Tour in three years, while preparing their third album for release to coincide with with Midge Ure's 'Voice & Visions' tour which will see Stacey and O'Keefe not only back the diminutive Glaswegian again but also be his opening act.
During a break from rehearsals, INDIA ELECTRIC CO. spoke to ELECTRICITYCLUB.CO.UK about becoming part of the Midge Ure axis and how the experience has permeated into their own music.
Anyone who has ever seen the two of you backing Midge Ure in the last 7 or so years will be aware that you are very versatile musicians. How did you come to his attention?
Back in 2014, Midge was kind enough to let us do the support on a couple of intimate acoustic solo shows, so we packed the Ford Fiesta and drove from Devon to Motherwell in one day. The dressing room was so close to the stage and we were making such a noise that Midge heard our set and a plan to work together was hatched.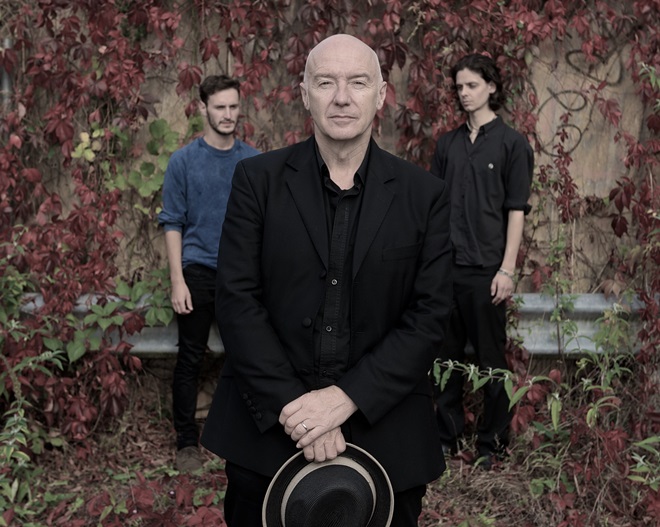 INDIA ELECTRIC CO. played with Midge on the 'Breathe Again' tour in 2015. That album is largely traditional in instrumentation. But the 'Something From Everything' tour in 2016 used a similar format but featured fresh takes on more electronic derived material such as 'The Damned Don't Cry', ' I Remember (Death In The Afternoon)', 'Fade To Grey', 'Dancing With Tears In My Eyes' and 'If I Was'. What was the dynamic between the three of you in terms of arrangements?
The whole concept was built around stripping the songs back to their fundamentals and letting one or two of the main melodies work around the brilliant vocal lines of what are iconic tunes. As we didn't have drums, the rhythms and energy came from guitars and mandolins balanced by the violin and piano. Working out the arrangements and picking out individual synth lines that could be replicated on violin and mandolin was an incredible way as songwriters ourselves to get to the nuts and bolts of why certain songs were so successful. Ultimately the songs took on a different life and maybe connected with people in a different way, certainly songs like 'Live Forever' and 'I Remember (Death In The Afternoon)' felt like new incarnations and were huge fun to play everywhere we went.
Reworking a song in an acoustic manner is not always straightforward is it?
It maybe allows you to see if a song is still accessible to people without textures, layers and counter melodies, the great thing about those acoustic tours with Midge is they allowed audiences to hear his extraordinary vocals really close up and our role was accompanying that and trying to let the song speak for itself. Fortunately rehearsals were at Midge's house and coffee and cake was on hand to keep us going strong as we tried to figure out accordion melodies and how to make the mandolin sound less twangy!
Were there any songs that didn't work as well in this 'Something From Everything' set?
You'd have to ask the audiences that but no matter whether it was in Melbourne or Minehead people seemed to connect with the songs in this format. Songs that on the face of it like 'Fade to Grey' that maybe might not work in this format seemed to shine as guitar, violin and mandolin.
Midge Ure then presented BAND ELECTRONICA in 2017 and you were handed synthesizers, how did you find the transition? Were you like ducks to water?
Possibly more squirrels to water. It did feel like a voyage of discovery but hearing how those ULTRAVOX records were made and subsequently played live without computers was incredible. Getting the opportunity to work with Russell on drums and have bass was huge fun but ultimately we knew a lot of the songs albeit in a different format, so it felt like a natural transition…whether Midge would say the same is a different question!
Does the extra technology aspect reduce or accentuate anxiety in a live context?
Hahaha, the first time INDIA ELECTRIC CO. used a laptop and interface on stage at Glastonbury, our 10 minute soundcheck was spent turning the computer on and off because we lost sound so it's certainly a different level of anxiety compared to tuning a mandolin!
With BAND ELECTRONICA sometimes there's 6 different keyboard splits for one song and so requires a different level of focus perhaps. Fortunately Midge has a great team with him who are on hand should one of us be having a technological meltdown!
The '1980' tour in 2019-2020 featuring VISAGE material and the whole ULTRAVOX 'Vienna' album proved this be one of Midge Ure's most popular tours in recent years, why do you think these songs have stood the test of time over four decades? Is there something in the structure or melodies that you have observed from playing the songs over many nights?
The concept of playing a whole seminal album live as if you're listening it to on the record player is brilliant and when you add in the fantastic lighting that Rick Forman did on the '1980' tour, it felt like it allowed people to be transported back to when they first heard the 'Vienna' album. It was such a unique sound from a unique band and moving seamlessly from 'Private Lives' to 'Astradyne' to 'Vienna' within an album demonstrated so many skills ULTRAVOX had. Having Rusty Egan and a Blitz Club narrative within each show gave a feeling of nostalgia mixed with the songs sounding fresh and alive in 2019.
This experience has now permeated into your own material and your upcoming third album features more electronics. Is it like a new adventure for you, in what situations might you use synthesizers now that perhaps you wouldn't done before?
Midge lent us his Moog Minatuaur four years ago and we used it on a traditional folk track and no-one seemed to notice or mind so we haven't looked back since! We've always tried to fuse traditional instruments and contemporary production techniques and this feels like the logical progression. In the pandemic we got hold of a DFAM which will feature heavily on the album and days have been lost to creating sounds and beats.
What is your new album called and how would you describe it? Are there any particular songs that are likely to appeal to electronica enthusiasts?
It is being recorded this very minute and it's tough to suggest song names as the bit that comes last normally around the time the artwork needs doing! The last track on our last album 'Tempest II' hinted at what was to come by using an 808 and bass synth modules. We are using bolder rhythms, taking more risks and having huge fun with the synths. So this is an album we hope will connect with more people outside a folk world and launching it in time for the Midge shows feels like it gives us the best to judge whether we've got that right. We want to write and record songs that are as accessible to the most amount of people and after three years of writing, we're really looking forward to sharing them.
Do you have any defined roles when composing for INDIA ELECTRIC CO?
Since we were 19, sitting in bedrooms in Devon with a piano and guitar, we've always tried to write together and bring our different skills together. Always having diverse references for writing and then production helps a huge amount and in many ways the enforced break from touring has given us the space and time to get back to a more organic way of writing. The influences of beats from the DFAM has given us a new platform for writing which hopefully shines through on the album.
Hannah Peel who played with John Foxx has successfully used traditional and electronic textures together, what are the future possibilities for INDIA ELECTRIC CO?
If we're half as successful as Hannah Peel then we'll have done well, her late night Radio 3 programme is always full of gems that we go back to time and time again. Already by adding drums to our live set, it's expanded our horizons and with the bass elements of synths creating a bigger sound live is a big focus. Right now we are concentrating on this third album, getting ready to tour and trying to work out which coffee shops to drag Russell to when we're on the road.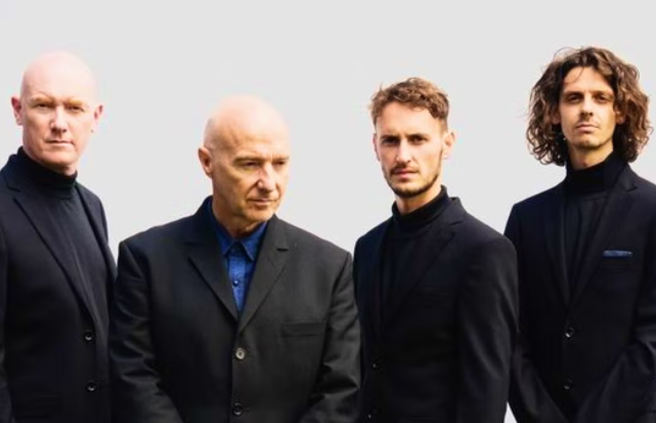 Was this headline tour initially to keep you both stage sharp after the postponement of Midge's 'Voice & Visions' tour? What can people who are thinking about coming along expect?
It felt right to play a headline set in as many towns and cities that we were in with Midge and keep momentum going, we've had three years off so we're ready to play as many shows as possible!
By April we're hoping people will be keen to get out and see live music again and rather than go back to 2019, we wanted to give people more of a show and move forward so we've asked Russell Field to join us for the whole tour on drums. We're going to play old songs with new arrangements and new songs that have only been heard by us and the neighbours so it's really exciting. We've always tried to play in the most diverse range of spaces on our own tours, from museums to chapels and laundrettes to campfires so that each night is different. People have been incredibly supportive that we've had to just add an extra night so hopefully we've found the right balance for the shows.
When the 'Voice & Visions' tour finally gets going, you will also be the opening act as well. How will you maintain the energy and enthusiasm to play two sets each night?
We've had two years off so we're more energised than ever! We can't wait to finally get going with the tour and enthusiasm is just a natural part of the experience, there would be no point in doing it if you didn't get huge enjoyment from playing every night. To have the energy from audiences again will be incredible. We might have to have a quick costume change between sets but apart from that it'll run like clockwork!
Will there be anything you will do differently when playing to people who come to Midge Ure's more electronic based shows compared to your own audience.
For the support shows with Midge, we'll be playing half an hour and as loyal and amazing as his fans are, we are aware that playing 30 mins of traditional folk tunes on mandolin and accordion would be foolish. We'll have our full set up with drums for these shows and will combine our new album and the songs we think work best with a song they might be more familiar with to try and find some common ground. We had huge fun re-working 'Wicked Game' by Chris Isaak in the lockdown and many of Midge's fans were very kind and positive in their response to how we recorded our version.
How were rehearsals for the 'Voice & Visions' tour coming along? Do you have any favourite songs from Midge Ure's portfolio that you particularly enjoy playing?
The band have done days of pre-rehearsal prep by sorting out all the parts and who's playing which part and with what sound. As always Midge has prepared meticulously and knows exactly what sound for each instrument. It's huge fun sitting down together and talking through how the songs should work and we are about to go for a week's long rehearsals so by September we'll be raring to go. 'Serenade' is currently a bit of an IEC favourite although that may be giving too much away already! From the previous years 'Astradyne' and 'Private Lives' were always so much fun playing live.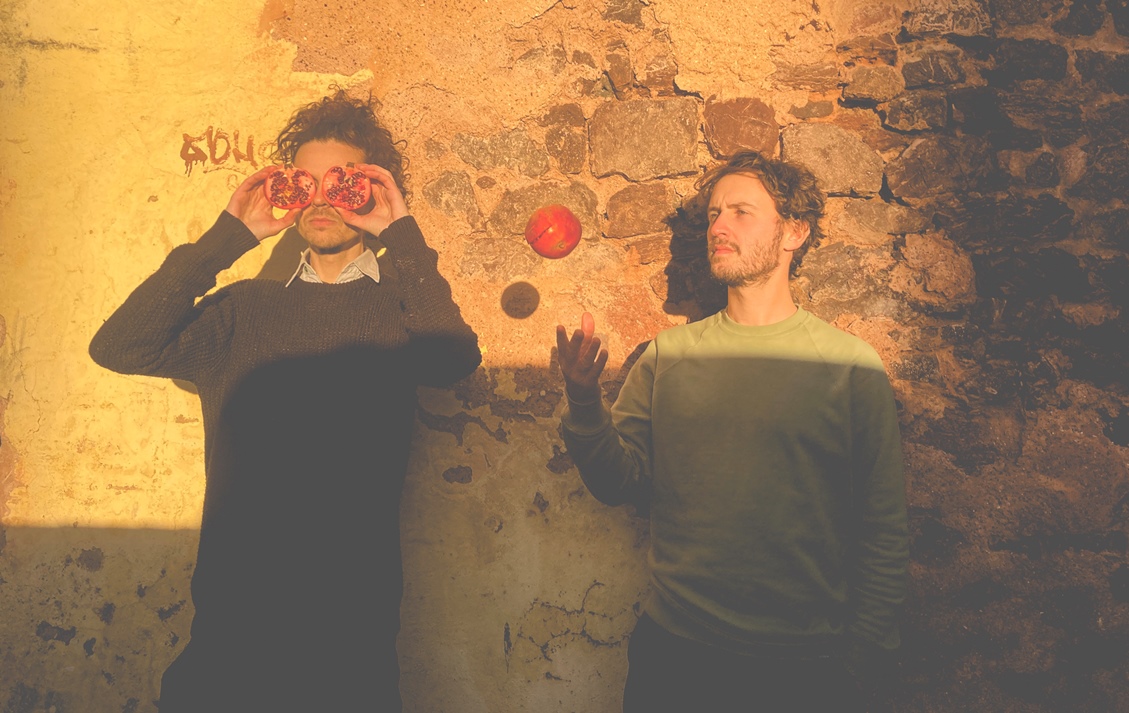 What are your hopes and fears as you prepare to go out on the road after quite some time?
It's a hugely exciting time preparing for the year ahead and for getting back out and sharing new songs and sounds with audiences. For us, having the opportunity to tour our headline shows with Russell is something we can't wait to do and learning what new songs connect with people in a live format. We can't wait for April!
---
ELECTRICITYCLUB.CO.UK gives its sincerest thanks to INDIA ELECTRIC CO.
Special thanks to Richard Duncan at Shoelay Music
INDIA ELECTRIC CO. UK Tour 1st Leg:
Aldershot West End Centre (6th April), Fareham Ashcroft Arts Centre (7th April), London Kings Place (8th April), Bournemouth Folk Club  (9th April), Newcastle The Cluny (13th April), Edinburgh Voodoo Rooms (14th April), Glasgow Glad Cafe (15th April), Manchester Bury Met (16th April), Oswestry Hermon Chapel Arts Centre (20th April), Clonter Opera Theatre (21st April), Otley Courthouse (22nd April), Sheffield Greystones (23rd April), Liverpool Royal Philharmonic (24th April), Cambridge The Junction (25th April), Burton-on-Trent Brewhouse Arts Centre (26th April), Lyme Regis Marine Theatre (28th April), South Petherton The David Hall (30th April)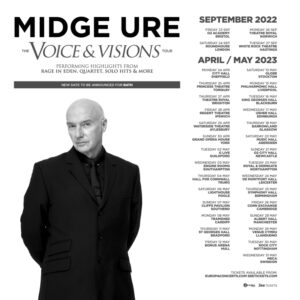 https://indiaelectricco.com/
https://www.facebook.com/indiaelectricco
https://twitter.com/indiaelectricco
https://www.instagram.com/indiaelectricco/
https://indiaelectricco.bandcamp.com/music
INDIA ELECTRIC CO. will be touring with Midge Ure through 2022-2023, visit http://www.midgeure.co.uk/ for further information
---
Text and Interview by Chi Ming Lai
18th March 2022