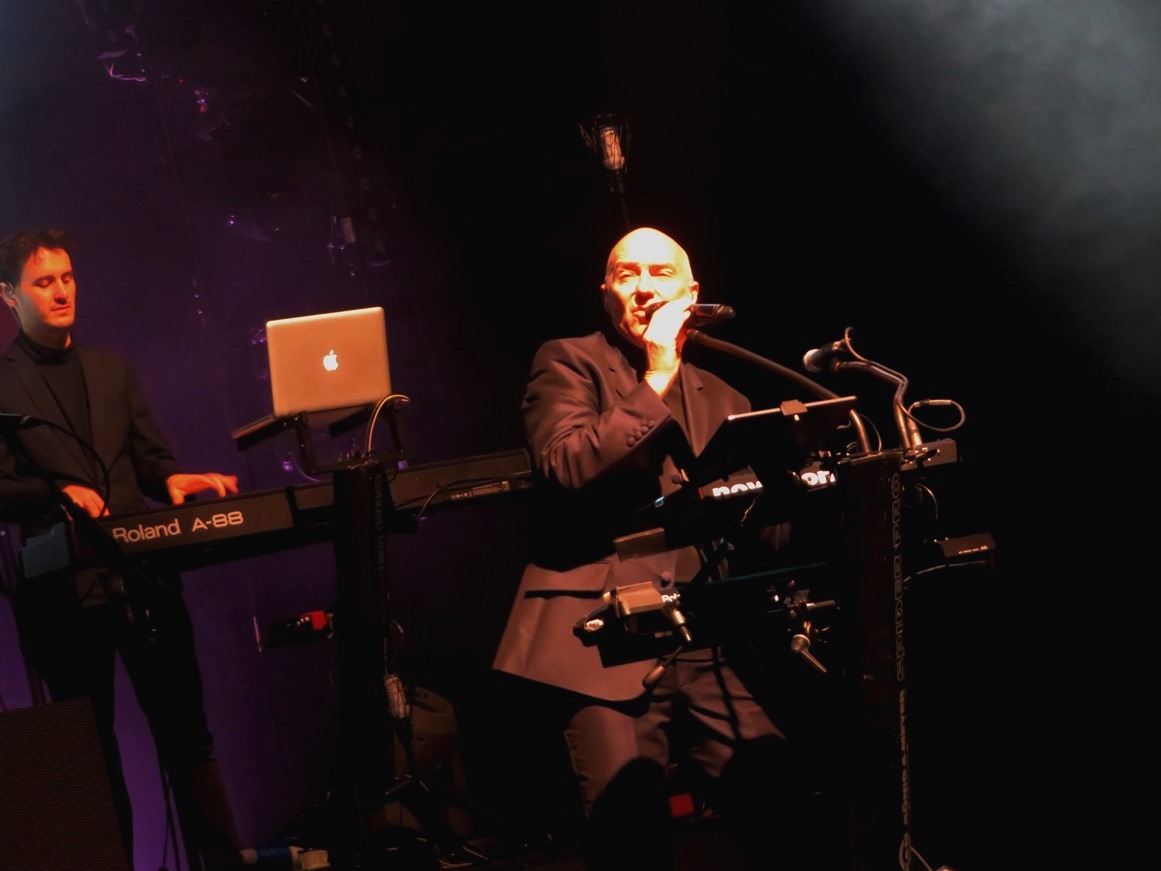 For Midge Ure, it would be an understatement to say that 'The 1980 Tour' has been a success.
Focussing on the VISAGE and ULTRAVOX material that was released in what could be considered as the Year Zero in the synthesizer career of Midge Ure, he has been thrilling audiences what they have long desired… solo live renditions of some of best electronic pop of the Synth Britannia era, with the diminutive Glaswegian playing electric guitar AND synths!
After 40 years, these songs have, as Ure sang on the 1984 ULTRAVOX single 'Love's Great Adventure', "stood the test of time" and unsurprisingly, 'The 1980 Tour' has been extended to Australia, New Zealand, Sweden and this second leg in the UK.
Accompanying Midge Ure on the first leg of the UK tour which began in October 2019 had been his old RICH KIDS band mate Rusty Egan with his support set of monologues and memories from the New Romantic era. Disillusioned in 1978 with rock and noting that electronic music from the likes of KRAFTWERK, SPACE and YELLOW MAGIC ORCHESTRA was on the ascendency, the pair had formed VISAGE.
This had been partly to make up for the shortfall in UK synth music at the time, so that Egan had some homegrown material he could play down at The Blitz Club where he had been holding Bowie-themed nights with Steve Strange, the venue's face and gatekeeper who was to become VISAGE's flamboyant front man.
And it was via keyboard virtuoso Billy Currie becoming involved in the VISAGE project that Ure was then invited to join ULTRAVOX and the rest was history.
Thus the early work of VISAGE and ULTRAVOX can be seen as one single creative thread for Midge Ure.
With Rusty Egan otherwise engaged in his own VISAGE 1980 x 2020 live presentation with 'Fade To Grey' co-writer Chris Payne and Zaine Griff set to debut at W-Festival, it was Dublin electronic trio TINY MAGNETIC PETS (who had been the opener on the German dates of the '1980' tour) to begin proceedings at the Royal & Derngate.
A rather plush entertainment space in the centre of Northampton, the helpful staff were all dressed like members of the Gary Numan band circa 1979, coincidentally the time when Billy Currie was a member prior to the launch of the Midge Ure fronted ULTRAVOX.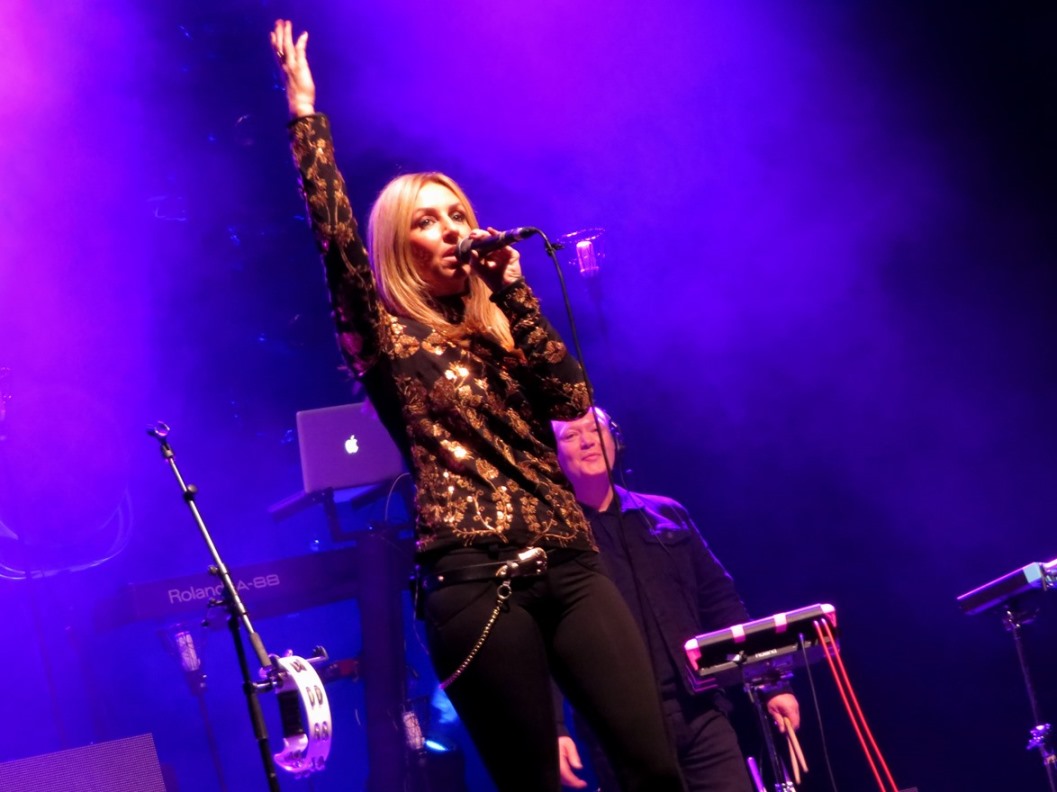 TINY MAGNETIC PETS certainly did as their name suggested as glamourous singer Paula Gilmer magnetised the crowd who were actually quite lively for a Monday night, clapping and swaying along to songs such as 'Shortwaves', 'Not Giving In' and 'Falling Apart In Slow Motion' with polite enthusiasm.
One song that stood out was a rousing symphonic new number called 'Echoes' which will be on the new TINY MAGNETIC PETS upcoming new album 'The Point Of Collapse'. Literally echoing ULTRAVOX, it caught people's attention.
Ending the set with 'Semaphore', Eugene Somers' synthetic beats and Sean Quinn's 'Europe Endless' inspired synth passages certainly surprised and satisfied an audience who had not been expecting to hear a Germanic flavoured Irish support band on the bill.
Backing by Cole Stacey on bass + synths, Joseph O'Keefe on synths, piano + violin and Russell Field on electronic drums, Midge Ure took to the stage quite early in the evening and opened with an instrumental rendition of 'Yellow Pearl', the iconic 'Top Of The Pops' theme tune from 1981 which he composed with Phil Lynott but had been originally slated for VISAGE.
Heading straight into the 'Visage', its call for "New styles, new shapes, new moulds" recalled how much of a cultural impact the New Romantics had, with the daily BBC TV 'Nationwide' news magazine presented by Jon Snow even commenting at the time that the movement's members predicted it likely to have a bigger impact than punk… oh how right they were!
Also from the first VISAGE album, 'Blocks On Blocks' recalled Cold War tensions and The Berlin Wall, before leading into the NEU! inspired romp of 'The Dancer'.
Earlier in the evening, the audience had been treated to the beautiful resonances of 'Flammende Herzen', the debut solo album by NEU! guitarist Michael Rother who was a significant influence on the sound of ULTRAVOX.
Recollections of The Winter Of Discontent came with a superb rendition of a vocoder assisted 'In The Year 2525', the Zager & Evans cover that was demoed by Midge Ure, Rusty Egan and Steve Strange and offered to EMI as VISAGE who then turned it down… ooops!! Harking back to VISAGE, there was a rendition of 'Glorious', a new tune written with Rusty Egan and Chris Payne with its inherent anthemic qualities showing that Ure has lost none of his prowess.
After 'Mind Of A Toy', Ure joked about how 50% of concert audiences did not want to be there, having been dragged along by significant other halves and were likely to only know two songs. With 'Fade To Grey' probably being one of them, he launched into a full-blown synthesized performance which initiated that first chorus singalong of the night.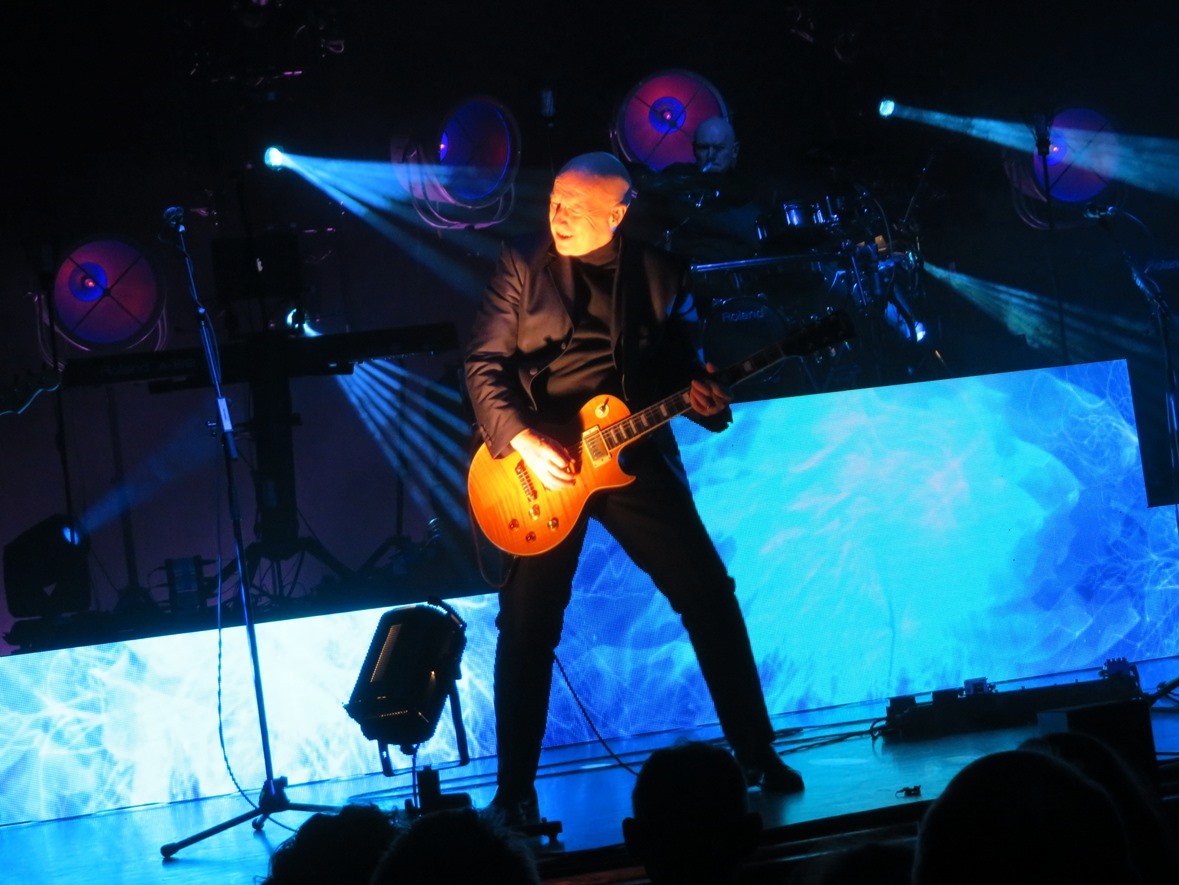 Performing the whole of ULTRAVOX's breakthrough 'Vienna'
album in order, there were welcome airings for 'Private Lives' and 'Western Promise'. Meanwhile the absence of Warren Cann was neatly managed with 'Mr X' being vocalled on vocoder to highlight its KRAFTWERK roots.
'Passing Strangers' and 'New Europeans' saw Ure having fun playing the guitar hero although the latter's lyric about how "his modern world revolves around the synthesizer's song" is still relevant forty years on.
The biggest cheer was naturally reserved for the title track which has become something of a 'Bohemian Rhapsody' for The Blitz Club generation; for its recording, co-producer Conny Plank had engineered its weary sound by imagining an old man at a piano in a desolate theatre who had been playing the same tune for forty years, which was eerily ironic!
While 'Vienna' didn't get people dancing, the crowd finally got on their feet for 'All Stood Still', proving that in the world of Synth Britannia at least, nothing goes down better live than an uptempo tune about a nuclear holocaust…
For the encore, Midge Ure dusted off 'Passionate Reply', the excellent B-side to the 'Vienna' single; but as good as it was, its presence was a little lost with the crowd craving some hit singles. It may have been better positioned as an interlude before 'Astradyne', but everyone got what they wanted with 'Dancing With Tears In My Eyes'. Notably a re-configuring of 'Sonnenrad' by Michael Rother, 'Dancing With Tears In My Eyes' was yet another song about a nuclear holocaust.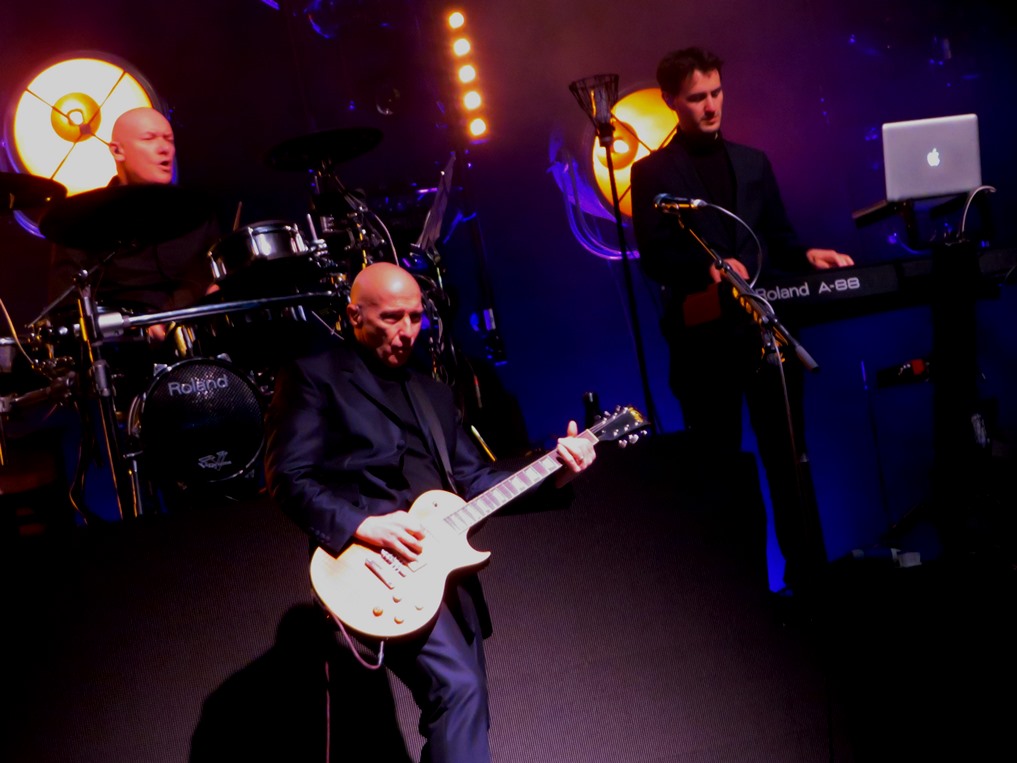 Now while it might have been a depressing subject to revive, these songs emerged from the spectre of 'Protect & Survive', when Mutually Assured Destruction haunted the minds of the population. But with climate change now very much a reality, it was very fitting.
There came relief from all the apocalyptic anxiety with the escapist quasi-religious pomp of 'The Voice' and 'Hymn' to end the evening on a rousing optimistic high, aided by the untutored vocals of a mass audience choir!
'The 1980 Tour' has been all about a body of great songs that were the product of an aspirational cinematic era which came was a reaction to the grimness of the incumbent socio-political environment. It's perhaps no surprise or coincidence that this era of VISAGE and ULTRAVOX is resonating again not just with the public, but with the man who was a key contributor to that music.
---
MIDGE URE 'Soundtrack: 1978-2019'
is released as a 2CD+DVD boxed set, available from https://www.amazon.co.uk/
https://www.facebook.com/midge.ure/
TINY MAGNETIC PETS 'Girl in a White Dress' EP
is released by Happy Robots Records as a CD, available from https://www.amazon.co.uk/
https://www.tinymagneticpets.com/
https://www.facebook.com/tinymagneticpets/
https://twitter.com/TinyMagneticPet
---
Text and Photos by Chi Ming Lai
20th February 2020